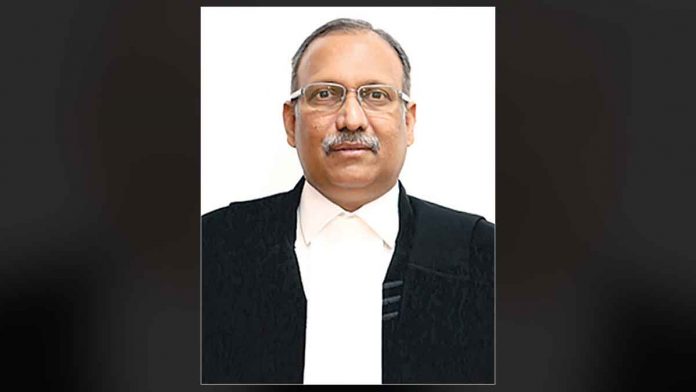 Text Size:
New Delhi: Almost a month after he issued instructions to install Close Circuit Television (CCTV) cameras in his own judge chambers, Madras High Court judge S.M. Subramaniam Monday pulled up the court registrar for not following the direction.
In his 14 February order passed in a case of alleged sexual harassment, Justice Subramaniam urged high-ranking public officials to install surveillance cameras inside official chambers and offices to avoid allegations of sexual abuse. To practice what he was preaching, he directed the registrar to install CCTV cameras in his chamber.
On Monday, the judge asked the registrar what was stopping him from following the order.
"Two weeks lapsed, three weeks lapsed and now, four weeks lapsed. Nothing happened, is the painful situation," Justice Subramaniam noted in his order.
He added that even though the technical team from the Central Industrial Security Force had examined his chambers for the feasibility of installing the surveillance cameras, the registrar was yet to sign off on the final permission for the installation.
The judge assured the registrar that he was willing to bear the costs involved if it was an issue of funds.
Justice Subramaniam noted that on account of the growing instances of cases pertaining to sexual harassment at the workplace, it was important to install CCTV cameras in the offices of higher officials.
The judge added that he had even advised the state government to do so but had left the final decision entirely up to the dispensation.
---
Also read: Madras HC judge wants to install CCTV cameras in his chamber to practice what he's preaching
---
Setting an example
Suggesting that "public confidence in the judicial institution is of paramount importance", Justice Subramaniam said there was nothing wrong in monitoring the judicial and administrative functions of the courts.
"Chamber of a Hon'ble Judge is also a "public office" and there cannot be any other interpretation other than this," the 12-page order read.
"When the Chamber of a Hon'ble Judge is a "public office", then there cannot be any inference in respect of the installation of CCTV Camera and the Hon'ble Judge felt that both for security purposes and to function transparently, such an action is initiated," said Subramaniam.
Explaining his intent while passing the order in February, the judge said: "This Court thought fit at the time of delivering the judgment that Charity should begin at home, and install the CCTV Camera, is of paramount importance on account of the current day developments and considering the growing crime rate in the Country, more specifically, Sexual Harassment in workplaces against women (sic)."
Subramanian also relied on judgments in which the Supreme Court had directed the installations of CCTV cameras inside courts and other important locations.
The judge will now hear the matter Friday seeking a compliance report from the registrar.
---
Also read: Sharing social media posts akin to endorsing them, says Madras High Court
---
Get the PrintEssential to make sense of the day's key developments