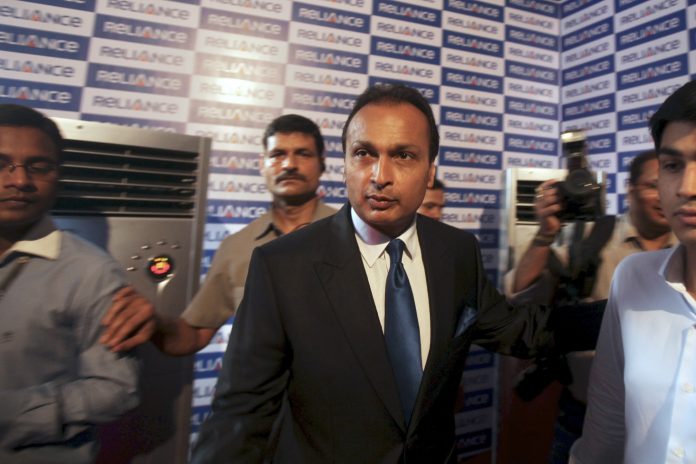 Text Size:
New Delhi: A former Supreme Court employee, who was arrested for allegedly fudging an order in favour of industrialist Anil Ambani, was Thursday granted bail by Patiala House Court.
The court of Chief Metropolitan Magistrate (CMM) Manish Khurana allowed the bail application of Manav Sharma filed on 7 May. He will be released from jail later tonight. This comes nearly a week after Sharma's co-accused in the case, Tapan Chakraborty, who is also a former SC employee, was granted bail.
Sharma, a former court master, and Chakraborty were among those named in an SC affidavit filed by advocate Utsav Singh Bains, alleging a larger conspiracy against Chief Justice of India Ranjan Gogoi, who was in the centre of a sexual harassment controversy. Gogoi was given a clean chit in the harassment case by an in-house SC panel earlier this week.
Sharma and Chakraborty were dismissed by CJI Gogoi in February after it was found that they had allegedly deliberately mixed up posting an order, on the court's website, through which the Supreme Court had directed Reliance Communications chairman Anil Ambani to personally appear in a contempt of court case.
---
Also read: Former SC employee arrested for 'fudging' Anil Ambani order gets bail
---
Sharma not required for further probe, says his counsel
Sharma's counsel Prashant Mendiratta argued in the court this was the applicant's first posting as court master in the registry of the Supreme Court and that he was performing his duties with the help of the fellow court masters.
It was also mentioned in the bail application that Sharma has two children, and he was also suffering from asthma and that he wasn't required for any further interrogation.
The public prosecutor opposed the bail plea on the ground that the investigation was still at the preliminary stage and that the offence was very serious in nature involving the highest institution of the country.
Case history
Sharma and Chakraborty were booked on 1 March for forgery and cheating, on a complaint filed by Colonel (retired) K.B. Marwah, an additional registrar (security) at the Supreme Court. A five-member team had carried out an exhaustive probe for over a month. Both Chakraborty and Sharma were arrested on 8 April.
ThePrint had reported on 29 April that Delhi Police's Crime Branch has claimed that "other persons have also misused their position in the office to give undue advantage to the 'same person'". According to the Crime Branch document, they arrived at the conclusion following Chakraborty and Sharma's interrogation.
---
Also read: Anil Ambani needs $2 billion in asset sales to save his last bastion – Reliance Capital
---
Get the PrintEssential to make sense of the day's key developments