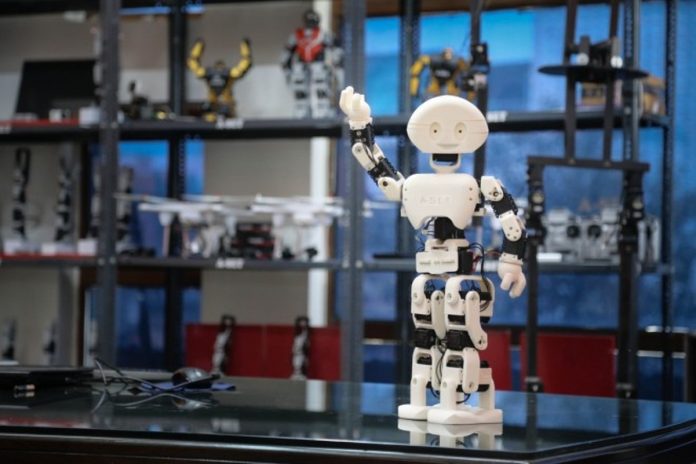 Text Size:
The world is witnessing the fourth industrial revolution and Børge Brende says India needs to bolster its investment in infrastructure to take advantage of it.

New Delhi: India's massive youth population can give the country an advantage in the fourth industrial revolution if equipped with the right skills and education, World Economic Forum president Børge Brende has said.
It is well acknowledged now that the world is witnessing the fourth industrial revolution, which is pivoted on technology and digitisation and their growing influence in every sphere of life. We are talking artificial intelligence, robots, big data, widespread automation, and everything in between and beyond.
The idea is to harness this new wave of technological innovations towards the growth of a country's economy and society. Brende said a country's economy had to be "very competitive to deal with the fourth industrial revolution", adding that India needed to bolster its investment in infrastructure to take it forward on this journey.
India has emerged as a big player in a rapidly digitising world, with its over 300 million smartphone users second only to China's in number. A 2016 study had also found India to have the third-highest number of technology-driven startups, after the US and Britain.
"India is a developed and developing country at the same time.  It takes willingness to allocate resources to education, skills, research and development, infrastructure," he added.
"India is a $2.5 trillion economy and I have noted that it wants to double that amount by 2025… With the current growth rate of 8 per cent, I think that can happen," Brende said. However, he urged a greater emphasis on economic inclusivity. "India is one of the fastest growing economies in the world, but it has to be more inclusive in its growth," he added.
Brende, a former foreign minister of Norway, talked to ThePrint while in India for his first visit after becoming the president of World Economic Forum.
The WEF is also setting up the Centre for the Fourth Industrial Revolution in Mumbai in partnership with the government of India. This centre is meant to catalyse the development and application of emerging technologies for the benefit of humanity, and serve as the focal point within the international community for multi-stakeholder dialogue and concrete cooperation on governance challenges and opportunities presented by such advances.
Talking about what India could expect from this endeavour, the WEF chief said the centre could serve as a hub of opportunities for various sectors to utilise new technology. "Private sector, businesses, universities, and government can capitalise on these opportunities for new ways of manufacturing by utilising AI, robots, 3D printing, blockchains, etc," Brende added.
An essential aim of the fourth industrial revolution is generating energy more sustainably, and India has already set the goal of achieving a renewable energy capacity of 175 gigawatt (GW) by 2022. According to Brende, for a population as large as India's, this might take more time. "The reusable energy will take time to catch up so India will have to rely on hydrocarbons for some time," he said, adding, "It (India) must use it sustainably until then."
Brende also weighed in on the strengthening role data was playing with the fourth industrial revolution taking shape, including its possible misuse, as laid bare in the recent Cambridge Analytica-Facebook scandal. He stressed the need for global norms on the way data was accumulated and shared today. "Although social media has given us a lot of opportunity to engage (with each other), accumulation of individual's data needs to be discussed," he said. "This needs to be done not just country-wise, but we need global norms."
Get the PrintEssential to make sense of the day's key developments.