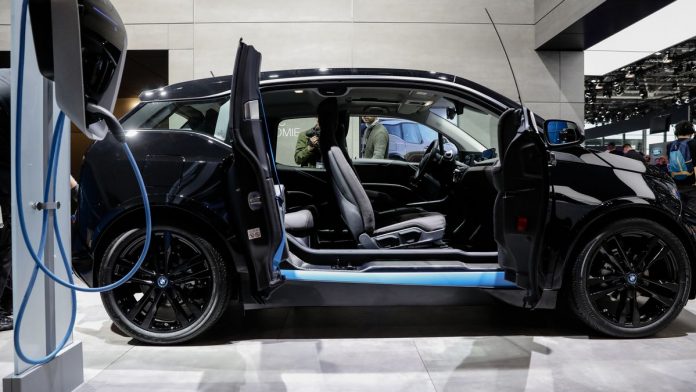 Text Size:
The recommendations, by a panel chaired by the cabinet secretary, include waiving registration fees and road tax for electric vehicles.
New Delhi: Electric cars in India could get cheaper by at least Rs 70,000 (for basic models) if the Modi government approves a slew of recommendations made by a committee of secretaries (CoS), including waiving off the registration fee and urging states to exempt such vehicles from road tax.
Senior government officials familiar with the matter told ThePrint that the recommendations, aimed at giving a push to the nascent electric vehicle market in India, were made at a CoS meeting chaired by Cabinet Secretary P.K. Sinha on 20 December.
Besides Sinha, secretaries of about a dozen ministries and departments, including road, power, science and technology and heavy industries, are part of the CoS.
"To incentivise end buyers of such vehicles, the CoS has recommended that the federal think-tank Niti Aayog — which is framing the policy for electric vehicles — in consultation with concerned ministries and states should finalise a bouquet of incentives such as exemption of road tax, registration fee, parking charges, etc. for different categories of electric vehicles," a senior government official said.
Another official present at the meeting said the recommendation for exemption of road tax was made by Niti Aayog CEO Amitabh Kant, who said that exempting electric vehicles would go a long way in pushing their sale.
The electric vehicle market in India is less than 1 per cent as of now. Basic models of electric vehicles are priced anywhere between Rs 7 lakh and Rs 12 lakh.
The government has ambitious plans to increase the electric vehicles' market share. According to the National Electric Mobility Mission, the government has set a timeline of 2030 to achieve 100 per cent electric mobility in India.
On road tax, the onus on states
Road tax is levied by state governments. Depending on the make of the vehicle, it varies between Rs 30,000 and Rs 3 lakh.
In Maharashtra, for instance, a buyer of a high-end car priced at Rs 20 lakh has to cough up 18 per cent or Rs 3.6 lakh as road tax. The same car in the electric variant will attract no road tax.
A few states such as Goa, Kerala and even Maharashtra have already waived off road tax on electric vehicles.
"The Union Road Transport and Highways Ministry has been told to consider writing to the states urging them to waive off road tax for electric vehicles," said a government official. The Road Transport Ministry is yet to write to the states.
Registration fee, however, is levied by the Union Road Transport and Highways Ministry and is as nominal as Rs 500.
---
Also read: India may finally race forward in electric cars
---
Other incentives recommended by CoS
The CoS has also said that the Department of Heavy Industries could consider making these incentives as a precondition for states to be included in the second phase of the Faster Adoption and Manufacturing of Hybrid and Electric Vehicles (FAME II) in India.
The government has prepared FAME II — which is yet to be approved by the Union cabinet — as a push to the electric vehicle market through a slew of incentives and subsidies to various stakeholders such as manufacturers and even state governments. It has proposed a total outlay of Rs 5,500 crore for five years starting 2018.
The CoS recommendations also say that the Department of Revenue could consider lowering rates of basic customs duty and GST on electric vehicles and components. The committee also wants a robust charging infrastructure for such vehicles.
The Niti Aayog CEO proposed that a subsidy for setting up of charging infrastructure should be given to 1,000 petrol outlets in the first round through competitive bidding.
The cabinet secretary-led panel wants the Housing Ministry to finalise and notify amendments to the building code and town planning rules to allow for electric vehicle charging stations in private and commercial buildings.
The Ministry of Science and Technology informed the CoS that indigenous charging standards will be formulated and notified by August 2019.
---
Also read: India delays plan to roll out 10,000 electric cars to 2019
---
Notify FAME-II soon, urge e-vehicle manufacturers
Mahesh Babu, CEO, Mahindra Electric, said 2019 will be an important year for the Indian electric vehicle industry as it will test the adoption curve across various electric mobility ecosystems.
"In terms of policy support, we feel that another two or three years of the FAME scheme will be essential to ensure long-term sustained growth for electric vehicles in the Indian market," Babu told ThePrint, adding, "Execution of FAME II by the central government will further help India to achieve its electric mobility dream sooner."
Separate fact from fiction, the real from the fake going viral on social media, on HoaXposed .