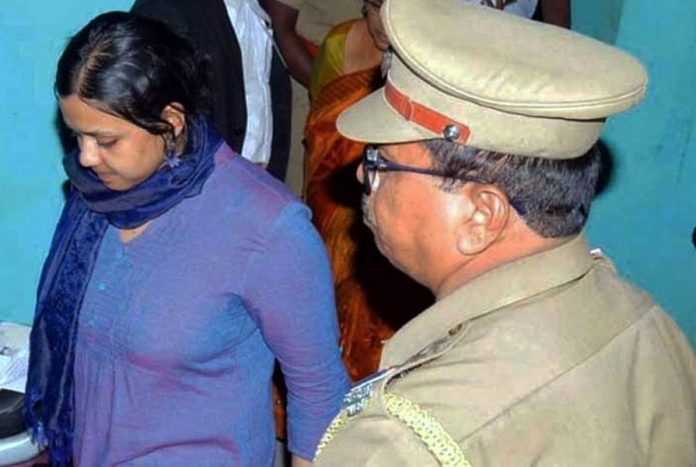 Text Size:
DGCA and Aircraft Rules declare unruly behaviour inside an aircraft as an offence and penal action can be taken against the passenger.
New Delhi: The arrest of Lois Sofia, a young researcher studying in Canada, for shouting a slogan at Tamil Nadu Bharatiya Janata Party (BJP) chief Tamilisai Soundararajan inside an aircraft has raised the heckles of many with some citing the freedom of expression argument, but the action against her is allowed under law.
According to a directive issued by the Director General of Civil Aviation (DGCA) on 8 September, 2017, unruly behaviour inside an aircraft — one that could be viewed as threat to life and safety of other passengers — "has been declared as an offence and is a punishable act".
The 28-year-old student shouted "fascist BJP government down, down" onboard a flight Monday, in the presence of Soundararajan, who then filed a complaint with the police after the Indigo flight from Chennai to Tuticorin landed.
Sofia was arrested shortly after and received bail by a Tuticorin court Tuesday, even as several voices were critical of the action against her.
The Congress said the move was proof of "undeclared emergency" in the country, while organisations like Amnesty India asked people to tweet "@DrTamilisaiBJP & ask her to 'Remember Article 19 (1) (a) of the Indian Constitution'."
Article 19 of the Constitution guarantees freedom of speech and expression.
But, the law is loaded against Sofia. It is another matter that she is yet to be booked under the relevant sections of the DGCA rules.
---
Also read: Drunk Air India passenger 'urinates on elderly woman's seat, allowed to walk away'
---
What do the rules say?
The civil aviation requirements issued by the DGCA in 2017, under the subject of 'Handling of unruly passengers', say, "Unruly behaviour on board an aircraft may interfere with the performance of duties of crew members or hamper the ability of crew members to perform those duties or jeopardise the safety of the aircraft/persons/property on board/good order and discipline on board, cause discomfort to other passengers and crew members, may invite to penal action in accordance with the applicable regulations."
The definition of an 'unruly passenger' has been stated as "a passenger who fails to respect the rules of conduct at an airport or on board an aircraft or to follow the instructions of the aircraft staff or crew members and thereby disturbs the good order and discipline at an airport or on board the aircraft."
Furthermore, the directive also clearly says that "every reasonable effort to protect passengers and personnel against any offence by unruly passengers shall be made."
What constitutes a disruptive act?
Under the provisions of Aircraft Rules, 1937, certain acts have been classified unlawful/disruptive. These include, but are not limited to, assault, intimidation or threat, physical or verbal, to any person.
If any of these actions "is likely to endanger the safety of the aircraft or any person or jeopardize the good order and discipline on board the aircraft," then airport authorities are within their rights to take action against the person.
---
Also read: Drunk, entitled, chauvinistic – Flight attendants describe Indian male passengers
---
However, while these rules govern the behaviour in airports and onboard aircraft, the DGCA order also reads that in a situation involving unruly conduct, "passengers are expected to abide by law of the land and utilise the means and resources for grievance redressal as specified by the Government".
The FIR against Sofia
On landing, Sofia was booked under IPC Section 290 (public nuisance) and Section 75 of the Tamil Nadu City Police Act. Whether her actions fall within the ambit of these IPC sections or not continues to remain a point of contention.
Section 290 of the IPC is ambiguous. It merely states, "Whoever commits a public nuisance in any case not otherwise punishable by this Code, shall be punished with fine which may extend to two hundred rupees." Furthermore, punishment for public nuisance in cases under this section is not otherwise pro­vided for.  
Section 75 of the Tamil Nadu City Police Act, 1888, states that when a public servant, discharging his duty of maintaining public peace, questions a person, he must be replied to politely. Failing to maintain the notion of public peace as defined under the Act, a person is liable to a maximum of six months jail or a fine of up to Rs 1,000.
Separate fact from fiction, the real from the fake going viral on social media, on HoaXposed .