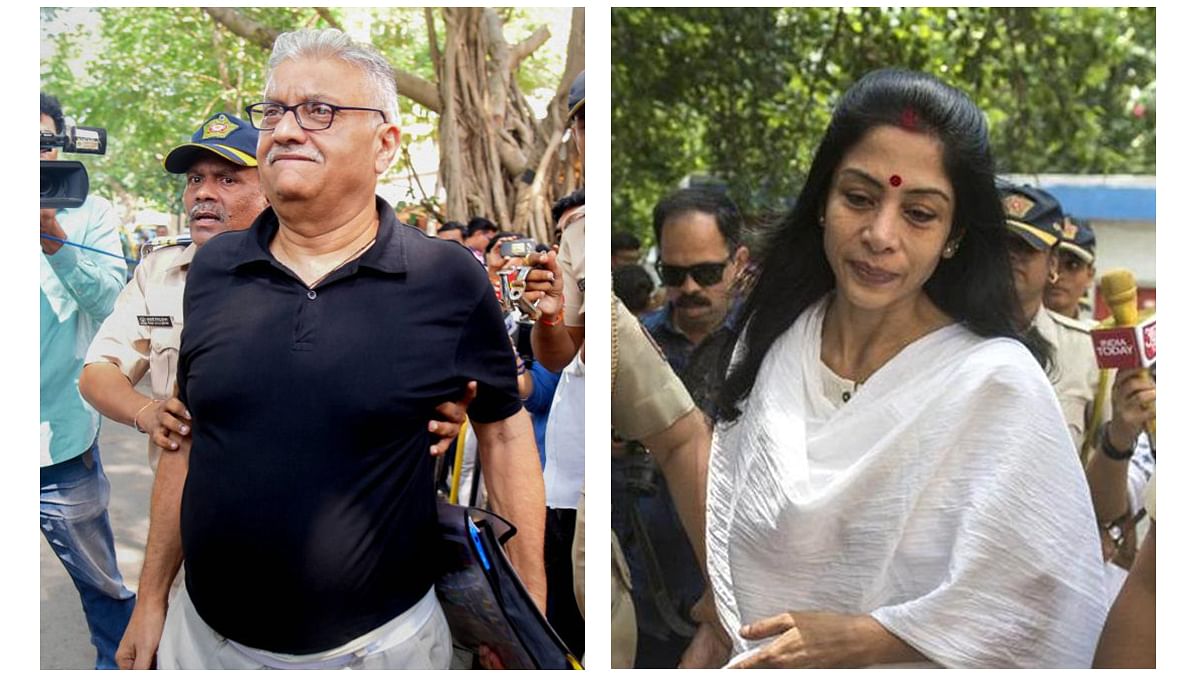 New Delhi: When the then Star India CEO Peter Mukerjea and wife Indrani Mukerjea founded INX Media in 2007, they had assembled a stellar cast of top media executives, including senior journalist Vir Sanghvi.
The duo had ambitious plans — through two companies, INX Media and INX News, they had hoped to launch a news channel, a Hindi entertainment channel and multiple music and regional entertainment channels. Their aim was to possess 17 channels over a period of a few years.
Some 12 years on, however, the two are in jail for the alleged murder of Indrani's daughter, Sheena Bora, while the company is in the spotlight for being at the heart of the arrest of former finance minister P. Chidambaram. The CBI and the Enforcement Directorate (ED) allege that INX Media was granted clearance from the Foreign Investment Promotion Board (FIPB) when Chidambaram was the finance minister and that the group received irregular overseas funding to the tune of Rs 305 crore in 2007.
For all the sums thrown about, INX Media still exists. Its promoters have been trying to sell it off but with little success.
Now called 9X Media, it exists only as a music broadcaster, with a bouquet of music channels. They include 9XM (latest Bollywood music), 9X Jalwa (Hindi), 9X Bajao (Hindi Classics), 9X Jhakaas (Marathi music) and 9X Tashan (Punjabi music) besides the digital portal SpotboyE, which offers Bollywood news.
Last year, Zee, which was to buy the firm and its subsidiary at a cost of Rs 160 crore, terminated the acquisition. As per the report, the majority stake of 80 per cent in 9X Media is owned by the private equity firm, New Silk Route. It has been looking to exit the company since 2013 after first investing in the then INX Media, some 10 years ago.
A tale of financial woes
While INX Media was launched by the Mukherjeas amid much fanfare in 2007, it was hit by financial troubles barely two years later.
As per reports, INX Media had raised $170 million in funding in 2007 from private equity investors such as the Singapore state investor Temasek Holdings, New Silk Route, Kotak Mahindra Capital and New Vernon Private Equity.
The Mukerjeas' venture was to comprise a Hindi entertainment channel, an English news channel, multiple entertainment channels in regional languages, a music channel among others.
The music and the general entertainment channels (GECs) were to operate under INX Media Pvt Ltd, while the news channel was supposed to be under a subsidiary company INX News Pvt Ltd.
Indrani was appointed the CEO of INX Media.
By 2009, however, the Mukerjeas had to step down from their management positions after the company accumulated losses to the tune of Rs 800 crore and ran a debt of another Rs 100 crore.
Pradeep Guha was appointed the managing director of 9X Media the same year.
Within a year, the Hindi GEC, 9X, was sold to Zee Entertainment Enterprises Limited (ZEEL) in June 2010, for Rs 64 crore. The channel had been telecasting repeat shows of Zee TV since 2009, before it was shut down completely a few years later by ZEEL.
The founders also had to sell off INX News Private Limited, a subsidiary of INX Media, as they could not sustain it.
The news channel, known as News X, was bought by Indi Media Network, a joint project between Nai Dunia owner Vinay Chhajlani and former BusinessWorld editor Jehangir Pocha, in 2009.
The news channel was set to undergo a revamp under the new owners, which never happened. In 2012, the channel was sold to ITV Media owned by Kartikeya Sharma, son of Haryana politician Vinod Sharma.
---
Also read: The 6 IAS officers being investigated by CBI in INX Media case
---
A news channel that made more news than it reported 
For their news channel, the Mukerjeas hired senior journalist Vir Sanghvi as the chief executive officer and editorial head.
Talking to ThePrint, Sanghvi said he quit the channel about six months before it was launched and the parting was not amicable. "The distribution money and other funds meant for the news channel was put on promoting 9X, their entertainment channel, which eventually flopped," he said.
"I had disagreements with the promoters over the channel and I quit and soon after me, about 80 employees hired for the news channel quit the channel," he added.
The INX Media case
The CBI has alleged that companies linked to Chidambaram's son, Karti Chidambaram, had influenced the FIPB for approval of irregular investment worth Rs 305 crore in INX Media when Chidambaram was the finance minister in 2007.
Indrani Mukerjea, currently lodged in Mumbai's Byculla jail, had on 11 July opted to turn approver in the case. The Delhi court judge pardoned her after she "voluntarily" submitted to turn approver. While her statements will now be accepted as evidence in the court, Karti Chidambaram has denied meeting both Indrani and Peter. He had been granted bail by the high court in the same case in 2018.
(The report has been updated to reflect the correct relationship between Indrani Mukherjea and Sheena Bora.)
---
Also read: CBI lock-up is an AC room with mattress & Western toilet but this isn't Chidambaram's cell
---