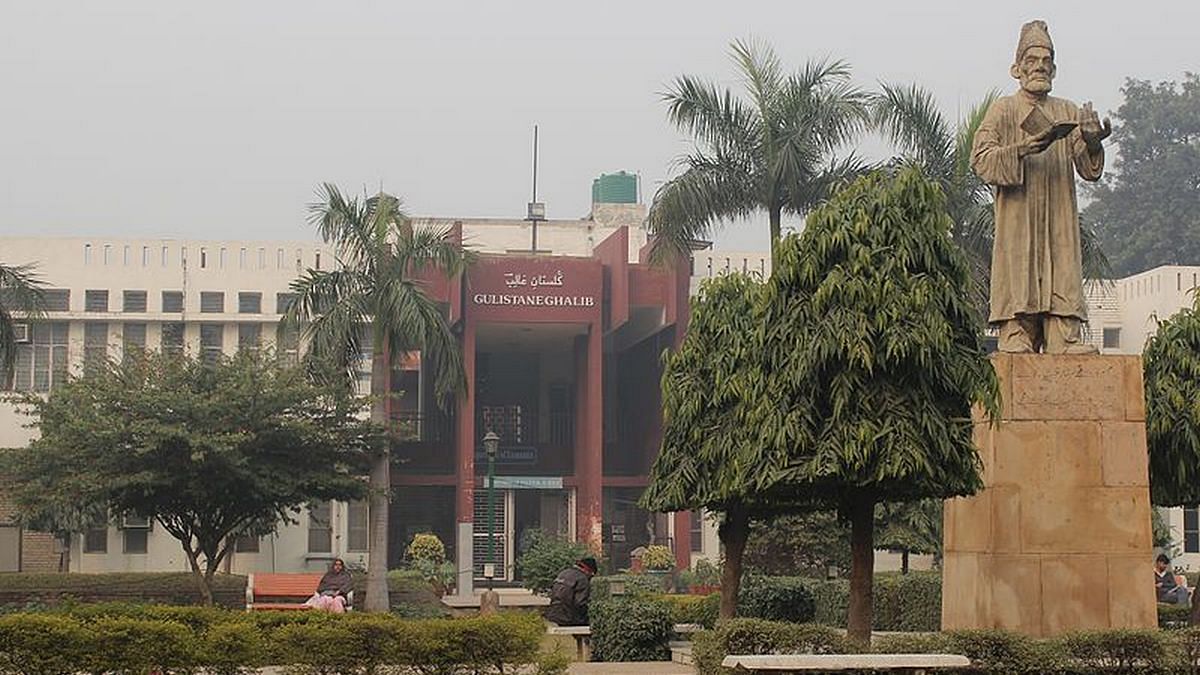 New Delhi: Jamia Millia Islamia has decided to continue with online classes, while reopening its library for PhD scholars and final-year students. This has led to complaints from other students, who say it has become increasingly difficult to manage their course and exams with remote classes and no access to library facilities.
In a notification Wednesday, the university announced that online classes will continue for all students, while final-year students will be allowed to come to the campus for practical classes from November. It added that the library will reopen for PhD and final-year students.
In light of the order, several students of the Delhi institution told ThePrint that it is imperative for Jamia to reopen its library for all students.
Mussadiq Mubeen, a 29-year-old Master's student, said he has been unable to prepare for competitive exams because of the lack of access to the library. "With no library or reading rooms available, it is getting difficult to collect all reading material," he added.
Abul Kalam, another Master's student, noted that online education with no access to a reading room has made it difficult for students to study. "It is of great importance that the university opens up the library for all students," said Kalam.
ThePrint reached Jamia Registrar Dr Nazim Hussain via texts and calls for a comment on student concerns, but there was no response till the publishing of this report.
Several universities, including Delhi University and Jawaharlal Nehru University, have reopened their campuses for final-year and PhD students this month as part of plans for a phased return to pre-Covid arrangements.
---
Also read: IIT-Bombay graduates among the most employable globally, QS Rankings 2022 show
---
Decision according to UGC orders, officials say
University officials who didn't wish to be named told ThePrint that the 22 September Jamia notification was based on the orders of the University Grants Commission and the institute's academic and executive council.
"The decision to continue online classes was taken after a meeting of the academic council of the university on 13 September. We are waiting for the predicted peak of October to get over. If the situation remains normal then the council may hold another meeting to decide how to proceed further," an official said.
A professor at the university noted: "Above 90 per cent of the faculty at Jamia has already been vaccinated but we still don't have any idea regarding how many students have been vaccinated. If we reopen without making sure that all students are vaccinated, there is a fear that it may lead to a spread of Covid."
"We are willing to wait till October to observe the patterns that emerge. Reopening will happen in November if the Covid situation remains in control," the professor added.
(Edited by Rachel John)
---
Also read: Yogesh Singh appointed new Vice Chancellor of Delhi University
---