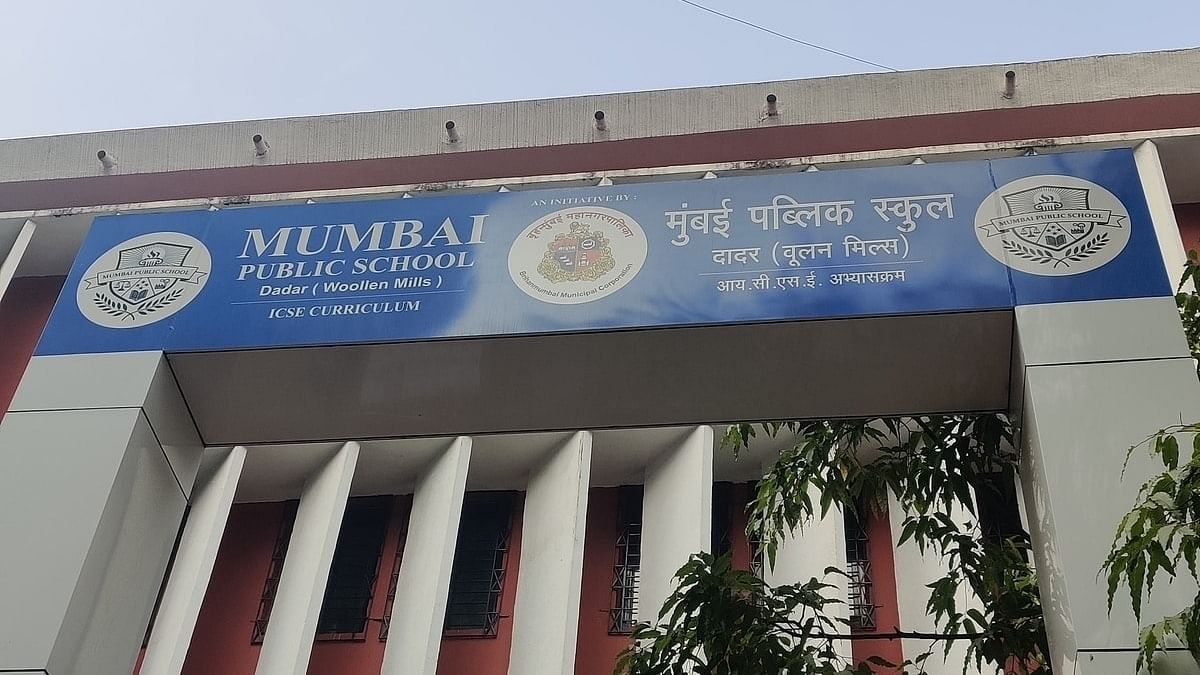 Mumbai: If all goes according to plan, children in Mumbai can study in International Baccalaureate (IB) and Cambridge Board (IGCSE)-affiliated public schools from June next year, without any cost.
The Brihanmumbai Municipal corporation (BMC) is looking to affiliate BMC schools, now called Mumbai Public School, with the two international boards.
"We have started discussions on this and plan to have one school per ward and plan to have these boards from nursery to 10th standard," BMC Education Officer Raju Tadvi told ThePrint.
Currently, the discussions are at advanced levels with Cambridge Board, an official from the BMC education department, who is associated with the project, said on condition of anonymity.
It is a dream project of cabinet minister and Shiv Sena leader Aaditya Thackeray and he is personally holding talks with these boards along with BMC officials.
In mid-November Thackeray had a discussion with Annie Michailidou, head of global engagement, Cambridge Partnership for Education. Francis Joseph, educationalist and expert, is also active in linking Cambridge to BMC.
Taking forward the agenda of having the @CambridgePfE Board in @mybmc schools, we met with Annie Michailidou to create a working group for education reforms at various levels in Maharashtra. Thankful to @Francis_Joseph for his support on linking Cambridge to @mybmc pic.twitter.com/jrUd6G28Qm

— Aaditya Thackeray (@AUThackeray) November 16, 2021
Now the BMC has put the proposal for administrative sanction. Once this sanction is received, it will be placed before the education committee of the house and work can start after that. 
But the officer in the know said they are determined to start the school by June next year. The administration has also earmarked the location in Matunga near LK Waghji Municipal School. It will be a newly constructed building. The plan is to start from nursery to fifth standard by June 2022.
As far as the IB board is concerned, the talks are on at preliminary level within the BMC, the officer said.
This morning, we had an interaction with the IB Board @iborganization for its PYP, MYP, DP programs in @mybmc schools.

We want our students to have the options of SSC, CBSE, ICSE, Cambridge and IB, to ensure quality and equality in education.
(1/n)

— Aaditya Thackeray (@AUThackeray) December 17, 2021
---
Also read: 49% parents want children's schools shut only if mutiple Omicron cases in district, survey finds
---
CBSE, ICSE schools already open
BMC has already started 11 Central Board of Secondary Education-affiliated schools and one Council for the Indian School Certificate Examinations (CISCE) school, which is yet to be affiliated.
Our 11 Mumbai Public Schools of BMC have received affiliation from CBSE. This news is truly wonderful as it further strengthens our dream to provide quality education in BMC schools. pic.twitter.com/Cpz43lPvzw

— Aaditya Thackeray (@AUThackeray) December 15, 2021
Jayashree Dhangar, a domestic help, has admitted two of her daughters — Meenakshi in first and Neha in sixth — to Woollen Mill Mumbai Public School in Mahim area. This is the only CICSE board-associated municipal school in the city and the first such in the country.
Both her daughters were in a state board-affiliated school but Jayashree, who hails from a village in Karnataka, wanted her children to study in a competitive board.
"I haven't studied much but wanted my children to get a fine education hence admitted them into this school," said Dhangar. "I don't even know English but now my children teach me whatever their teachers teach them," she added.
The common perception is that municipal schools see only students from lower economic backgrounds. But the induction of CBSE and ICSE schools could break this.
Riddhi Salve who is a housewife has one son, Rishikesh Salve, in sixth standard. He was earlier studying at CBSE-affiliated Saraswati Vidyamandir, a private school in Mahim, but got admitted to Woollen Mill in March last year before the lockdown.
"I just have one son and it was a question mark in front of us whether to send the only child into this school. Had too many questions of switching from private to government school. But then after speaking with the principal, I thought let's take a chance for a year and if it is not good, we will switch back," said Riddhi Salve.
But now Salve is extremely happy and doesn't wish to go back to the private school.
Smita Kurlikar, who has two children in the school, one in sixth standard and one in second, is also happy. She said private school fees are exorbitant, in the range of Rs 60,000-65,000 annually, apart from other expenses like books, stationary, notebooks, handkerchiefs, which cost another Rs 5,000-6,000. All of this is free of cost at the public school.
"My only fear initially was since this is a BMC school whether teachers would teach regularly or not, but since the pandemic I'm seeing how every day the class is being held and nothing, no portion has been missed so far despite network issues and other problems," said Kurlikar.
Parents ThePrint spoke to said teachers are highly trained and take extra efforts to make each and every student understand the subject, even if it means taking extra tuition and giving attention one-on-one. They said teachers are ensuring every student from any background — from different boards like the state board and CBSE — who are finding it difficult to cope up with the studies, are on the same page.
---
Also read: CBSE changes rules mid-exams, answer sheets won't be evaluated by teachers on same day
---
Rebranding of municipality schools
In February 2020, Chief Minister Uddhav Thackeray along with son and cabinet minister Aaditya Thackeray revealed the new identity of BMC schools — Mumbai Public School.
In the same year, BMC sought affiliation from CBSE and ICSE board in Mumbai for a total of 12 schools. Ten buildings were newly constructed while two old buildings were renovated.
Education Officer Raju Tadvi said nearly Rs 170 crore was spent from the annual education budget of Rs 2,900 crore on these schools. "The entire education cost is being borne by the BMC and we impart free of cost quality education to all students," said Tadvi.
That's why, he said, this year these schools received nearly 10,000 applications for close to 4,000 seats for these 12 schools over and above approximately 2,000 people, who enquired personally. Hence, a lottery system determined the admissions.
Currently, for every class the ratio is 40 students per teacher and there is only one division per standard.
For teachers to apply for these boards, Deputy Education Officer Sangeeta Tere said there were four panels, with three members each — two board members and one BMC member, to oversee the process. Teachers were appointed only after they took written tests, interviews and group discussions.
Now with more international boards also coming up, parents are happy. "This is a golden opportunity given by the government and we are very happy," said Salve.
---
Also read: Over 10,000 faculty posts vacant in central universities, IITs, IIMs, govt tells Parliament
---