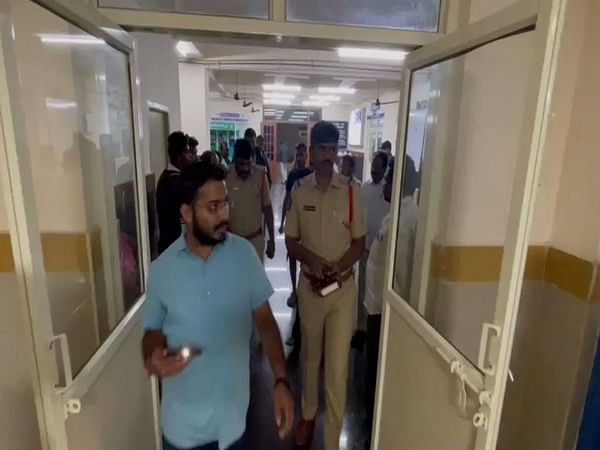 Palnadu (Andhra Pradesh) [India], February 2 (ANI): A Telugu Desam Party (TDP) leader on Thursday sustained injuries after he was allegedly shot at by unknown persons in Andhra Pradesh's Palnadu district.
TDP Mandal level leader, Venna Balakoti Reddy was sleeping at his residence in Alavala village in Rompicherla Mandal, when the assailants fired two rounds at him at midnight.
Balakoti Reddy was rushed to Narasaraopet Government Hospital and he is under treatment.
He also served as MPP of the Rompicharla Mandal during the TDP regime.
TDP in-charge of Narasaraopet Constituency Aravinda Babu, who visited Balakoti Reddy in the hospital, accused the ruling YSRCP party leader and Narasaraopet MLA Gopireddy Srinivas Reddy of being behind the incident.
"YSRCP government is responsible for whatever happened to Balakoti Reddy. Balakoti Reddy's condition is critical, he is shifted to a private hospital for better treatment. Gun culture re-started in Palnadu district. Police should take necessary action on the incident," Aravinda Babu said.
Further information is awaited. (ANI)