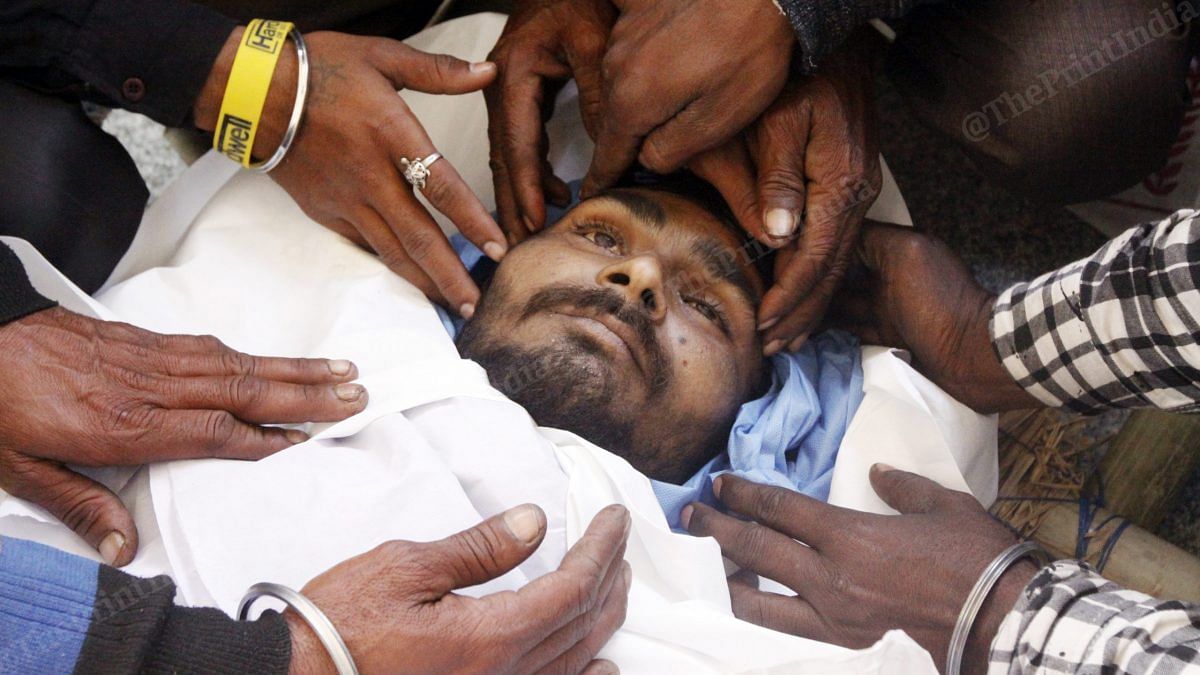 New Delhi: Rickshaw puller Prem Singh, 27, disappeared Tuesday, day three of the riots that erupted in Northeast Delhi this week. He had stepped out to buy milk for his children, but never returned home.

His family went from pillar to post trying to find out his whereabouts, until doctors at GTB Hospital asked them to look at some unidentified bodies in the mortuary Saturday evening. When they did, their search ended.
Prem Singh was one of the 43 killed in the communal carnage that tore through Delhi earlier this week. He leaves behind a wife, three children and an elderly mother whose wails rang through Brijpuri as he was taken on his final journey Sunday evening.
---
Also see: Hardest journey Babu Khan ever made, carrying bodies of his two sons killed in Delhi riots
---
---
Also read: Why Northeast Delhi violence is India's first Hindu-Muslim riots with guns  
---