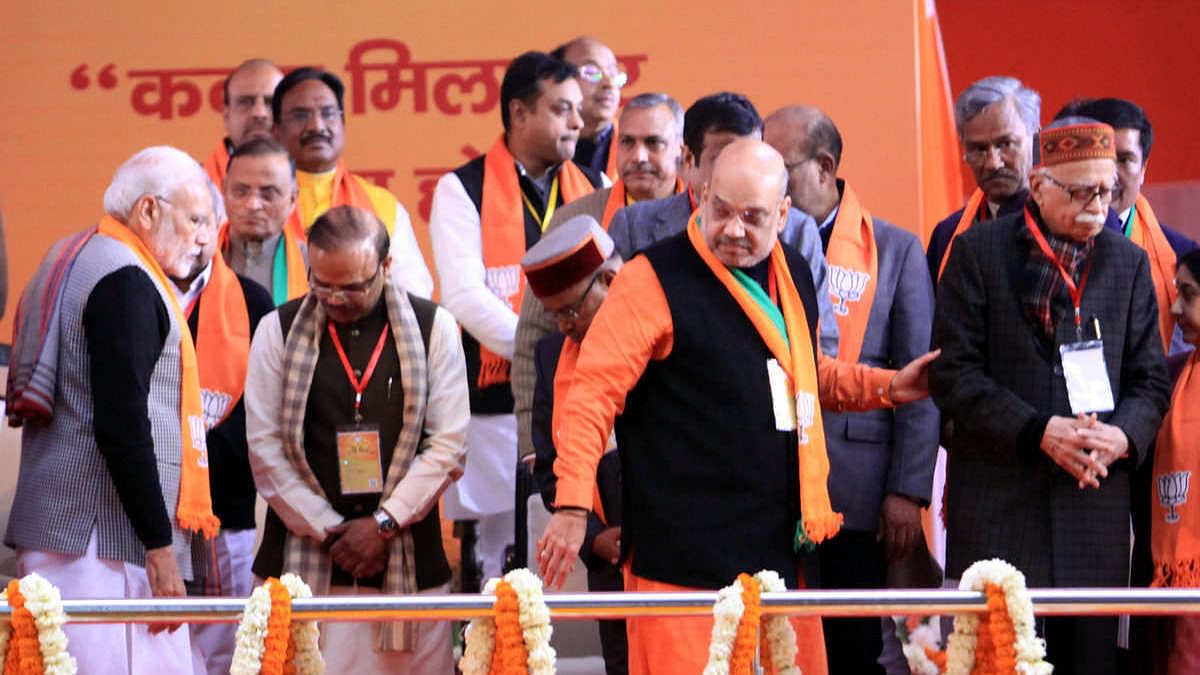 The inaugural day of the BJP's national convention, which will see the party set the course for the upcoming Lok Sabha elections, was attended by all of the party's top leaders.
New Delhi: The Bharatiya National Party (BJP) began its annual two-day national convention on Friday with Prime Minister Narendra Modi in attendance along with senior leaders, Union ministers and chief ministers in tow.
The convention is being attended by over 12,000 party leaders and workers, and is the biggest ever for the BJP's national council. Party president Amit Shah delivered the inaugural speech, while Prime Minister Narendra Modi will deliver the concluding speech on Saturday, laying down the agenda for the general elections.
A look at day 1 of the convention.