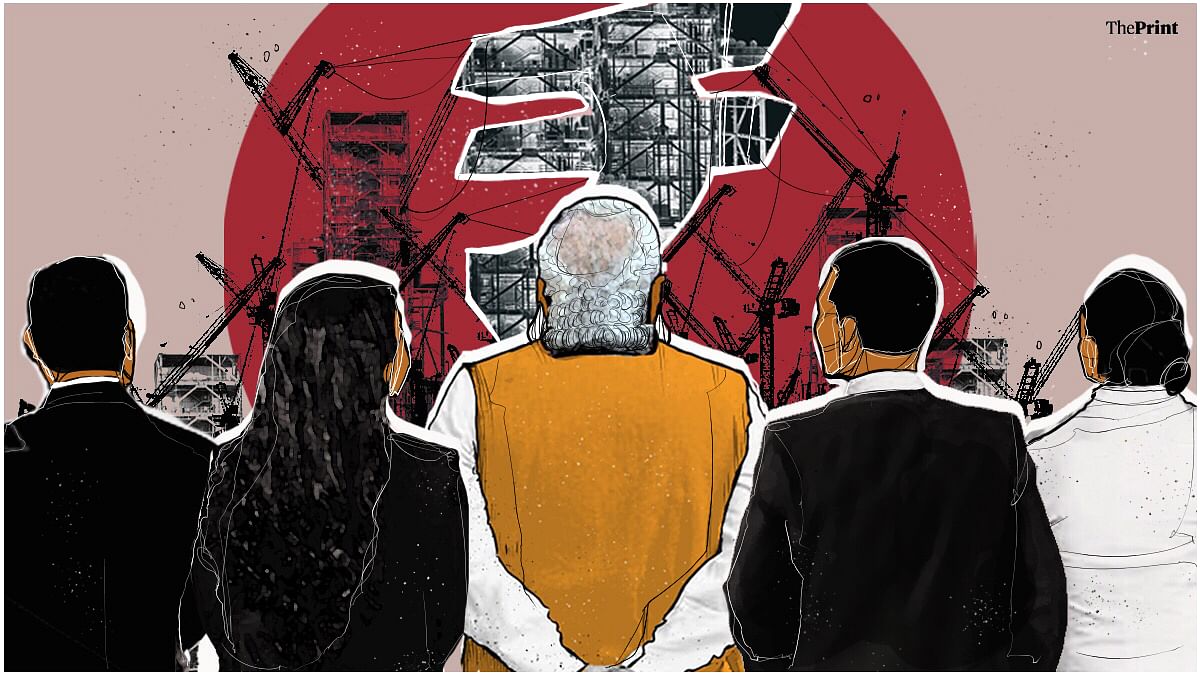 In a shift in the government's economic strategy, Prime Minister Narendra Modi has placed his faith in the private sector. On Wednesday, the government launched a Production Linked Incentive (PLI) scheme for telecom and networking products, to cover 13 sectors, hoping to attract global manufacturing conglomerates to India. This is part of the Atmanirbhar Bharat package to promote domestic manufacturing, especially in labour intensive areas, where India has high import dependence.
The most important element of policy that determines the ability of the private sector to grow is the policy environment. Private individuals make investment decisions based on the regulatory framework, environment regulations, the tax regime, capital controls, etc. If these change too often, or, worse, retrospectively, the ability of the private sector to grow and to deliver on the hopes of the government will be dashed. The government has to ensure that it provides a stable and predictable policy environment.
But will the private sector be able to fulfil the hopes being placed on it? The answer lies in five key areas in which government policy needs to support private enterprise to help create the right environment for improving production by both domestic and foreign companies.
---
Also read: Production-Linked Incentives for 10 sectors show Modi govt's intent, but need to be temporary
---
1. Simplified tax regime
A stable, predictable and simplified tax regime helps to promote greater private sector participation in India. A complex tax regime makes compliance more difficult for honest tax-payers and easier for those who want to evade tax. Reducing tax incentives and the multiple cesses and surcharges and a move towards a simplified tax regime with fewer rates would not only improve the business climate but also enhance revenues.
The Budget announced measures towards simplifying compliance such as increasing the tax audit limit for small businesses and relief for start-ups. The market greeted the "no change" of tax rates with a thumbs-up. To further improve the environment for the private sector, these need to be followed with a roadmap towards a simplified and exemption-free tax regime.
2. Contract enforcement
Enforcement of contracts and timely dispute resolution are essential elements for private individuals and firms to function smoothly in any economy. While India has made significant progress towards improving its ranking in the overall ease of doing business, it continues to remain a laggard in the field of enforcement of contracts. This is a reflection of the weak state of India's judicial infrastructure. Commercial disputes get resolved at a slow pace. Streamlining court functioning, adopting the latest case management practises and technological tools and training of judicial officers could help in a more time-bound resolution of commercial disputes and enforcement of contracts.
3. Well-functioning financial sector
Finance is known as the brain of the economy, which allocates real resources. When a bank lends to a project, it transfers the savings of thousands of households to that project for some period of time. If each bank chooses a productive project after studying the business plan and the consequent ability of the borrower to repay, then in the aggregate, the country's households are lending to the businesses who invest in productive assets and create projects that produce output and employ members of these households.
The total resource allocation in the economy is made in such a way that the most productive activities get funds while the projects that are not expected to yield returns are left out. Thus if the banking system does not make decisions based on the productivity of the assets to be created, resource allocation in the economy would be suboptimal.
If banks make decisions based on political pressures or government guidelines, they will tend to fail at choosing the best projects. The government, in the Budget, has announced the decision to privatise two public sector banks. This decision needs to be implemented and followed up by reducing government stake in other public sector banks, and finally, privatising many of them.
The RBI simultaneously should allow entry of more banks to make the banking system competitive and incentivised to try to lend to good projects. At the same time, banking regulation needs to be improved to reduce chances of fraud like the Nirav Modi scam, and a Resolution Authority needs to be created.
---
Also read: Nirmala Sitharaman has sent a very clear message to revive economy. Now, it needs follow-up
---
4. Improved foreign investment climate
Foreign investment often comes with new technology and new management practices. To allow inflow of the latest global technology into India, the climate for foreign investment needs to be made open and friendly.
A series of measures have been taken to promote FDI flows such as the dismantling of the Foreign Investment Promotion Board, setting up of a Foreign Investment Facilitation Portal, and a standard operating procedure for time-bound processing of FDI approvals. These measures have resulted in increased FDI flows into the country. FDI inflows into India during the period April-August 2020 were the highest ever in the first five months of a financial year.
Similarly, there should be a review of restrictions on Indian companies doing outbound investment, so that Indian companies can gain greater access to newer markets and better technologies.
5. Developing infrastructure
Infrastructure development is a prerequisite for improving India's manufacturing competitiveness. The Budget has announced a series of steps that would invest further in infrastructure.
Finally, for the goal Make in India initiative, it must be kept in mind that open trade policy and lower tariffs promote competition in domestic industry. There are concerns that recent tariff hikes are protectionist and could get in the way of India becoming a part of the global supply chains. These tariffs, intended to support industries that are 'infants' in the domestic economy, need to be phased out soon and should not become a permanent feature behind which inefficient firms survive.
To be globally competitive and export to the world, Indian companies need to face international competition. In the long run, a low and rational tariff structure is necessary to engage with global businesses and draw supply chains to India.
The PLI scheme can only help push manufacturing for some time; eventually companies will have to come out from behind high tariff walls.
Ila Patnaik is an economist and a professor at National Institute of Public Finance and Policy.
Radhika Pandey is a consultant at NIPFP.
Views are personal.
---
Also read: The 5 factors that will determine the shape of the Indian economy in 2021
---