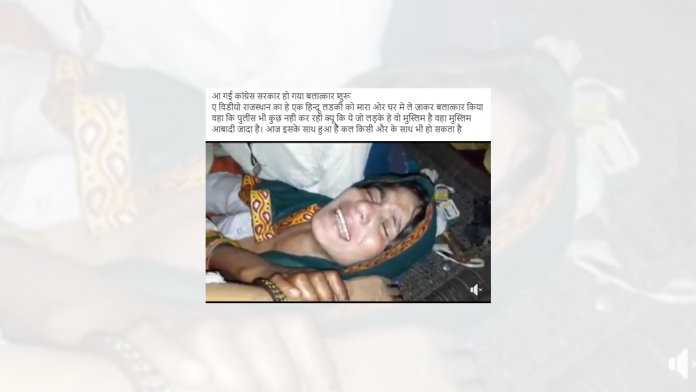 Text Size:
The viral video claims that rape cases have witnessed a huge spike in Rajasthan ever since the Congress came to power.
New Delhi: A video of a crying woman in Rajasthan with a misleading caption is doing the rounds on social media. It claims that rape cases have witnessed a huge spike in the state ever since the Congress came to power.
While sharing the video, social media users are claiming that "the woman in question was beaten up first and then raped inside her house. The police didn't do anything because the men who raped the woman were Muslims and the area where it all happened is a Muslim-dominated area".
The video has been posted on hundreds of Facebook accounts.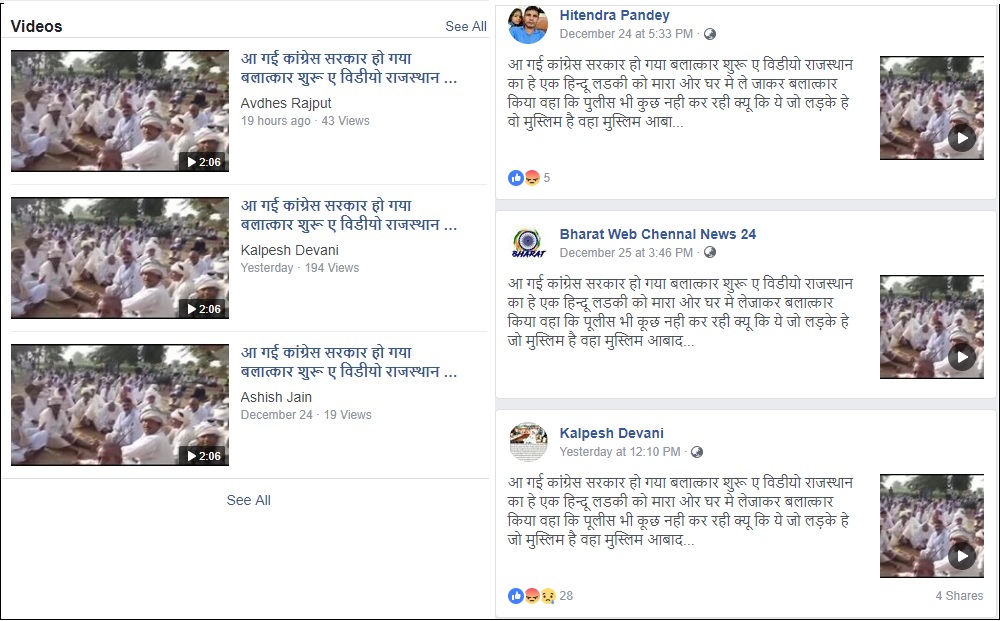 However, the claims made about the video are untrue. The woman in question is not a rape victim. Additionally, the video is from June while the Congress assumed power in Rajasthan two weeks ago.
---
Also read: 2018's top 10 fake news: From 'Pak zindabad' to post claiming Congress most 'corrupt party'
---
False claims
The devastated woman in the video is actually the widow of late constable Hansraj Gurjar who was killed in June when Pakistan violated ceasefire. Three other Border Security Force (BSF) jawans in Samba sector of Jammu and Kashmir were also killed. Gurjar, who hailed from Rajasthan's Alwar district, was on his way back home to perform a ritual for his 15-day-old son.
The original video features the woman when she received news of her husband's killing. It was widely shared at the time and was viewed by more than 46,000 people.
Since the actual video dates back to 14 June, the claim, on the basis of this video, that rapes have witnessed a spike in Rajasthan after the Congress came to power is also untrue.
The Congress won the Rajasthan Assembly elections on 11 December, and Ashok Gehlot took the chief minister's oath six days later.
This isn't the first time that a video of a crying woman is being shared with the caption "Muslim men raping Hindu women" in Rajasthan.
Upon searching the Hindi caption on Twitter, several other videos of crying women were found to have been shared with the same text.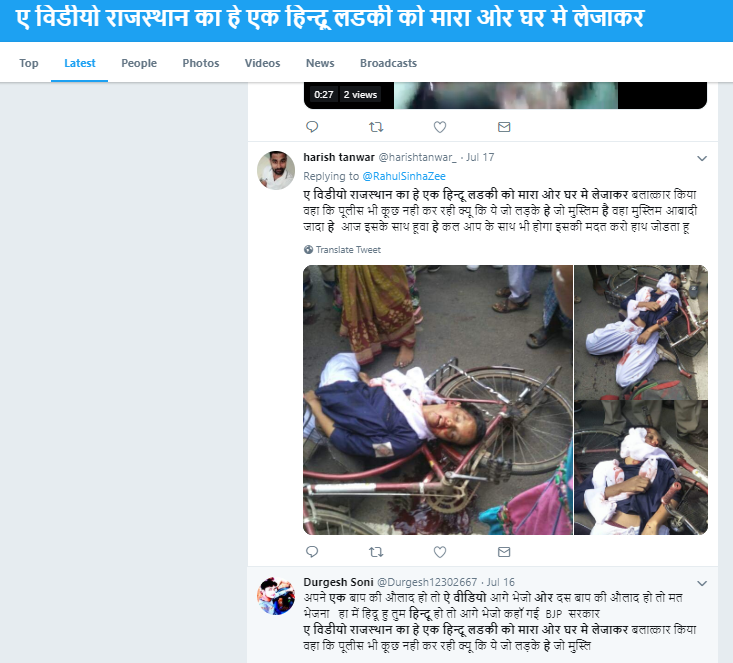 In collaboration with SM Hoaxslayer.
Check out My543, our comprehensive report card of all Lok Sabha MPs.