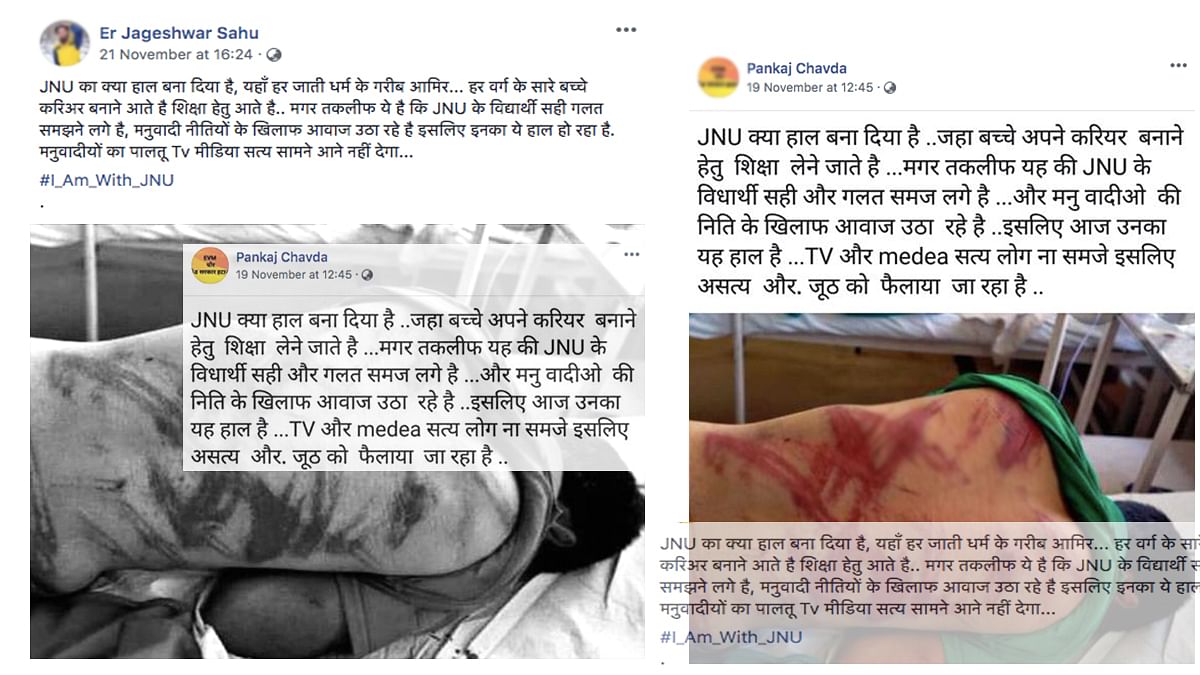 New Delhi: An image of a man lying on a bed with severe beating marks on his back has gone viral. The image is being touted as that of a Jawaharlal Nehru University student who was beaten up during the ongoing student protests against the hostel fee hike.
Posted by a page in the name of Pankaj Chavda, the image has been shared 3,400 times. Its caption reads, "What has been done of JNU..children go here to build careers and get educated..the problem is JNU students realise what is right and wrong and are raising their voice against  Manuwadis..that is why they are in this state..TV and media is spreading lies and falsehood so that people do not get the correct picture, lies and falsehoods are being spread."
The same photograph posted by another Facebook user Er Jageshwar Sahu has also been shared multiple times. 
The image featuring in the posts is in fact three years old, and is part of a photo gallery done by Reuters titled, "Unrest in Kashmir". Posted on 12 September 2016, the caption of the original image reads, "A man displays injuries which he says were sustained from beatings by security forces near Srinagar following weeks of violence in Kashmir."
The picture in these photo galleries depict the unrest that the Valley saw in 2016, after the killing of Burhan Wani, a commander of the Kashmir-based Islamic terrorist organisation Hizbul Mujahideen. A series of violent protests followed even though Kashmir was under curfew. 
The post that has gone viral claims that this person was injured during the JNU students protest against the hostel fee hike announced last month. However, the administration of JNU decided to partially roll back the fee, and reduce the service charges.
---
Also read: Why students in Pakistan, like in JNU, are raising azadi slogans
---