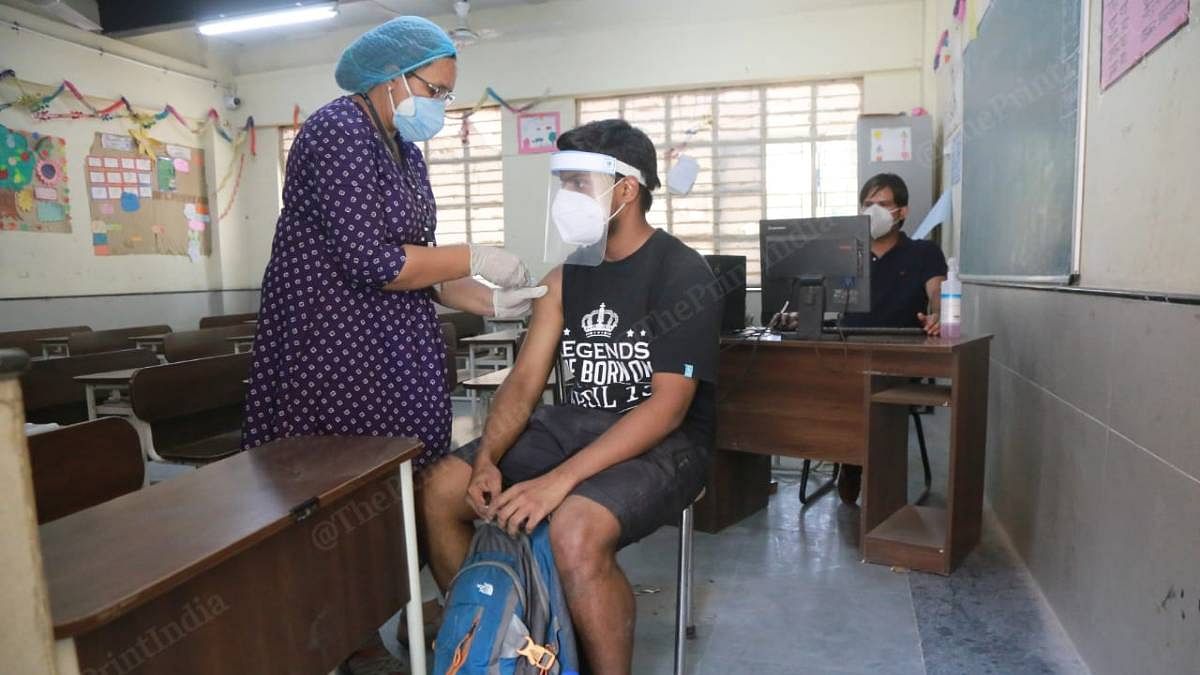 New Delhi: Having procured Covid-19 vaccines for several months at Rs 150 per dose, the Modi government has decided to finally revise the prices. Under the fresh procurement plan, the government will pay Rs 215 for Covishield and Rs 225 for a single dose of Covaxin.
It has now placed an order for 66 crore more doses to be supplied between August and December for a little over Rs 14,500 crore.
However, 66 crore doses over the next five months would mean a little over 12 crore doses per month. This means that unless Sputnik V or other vaccines are available in substantial quantities very soon, the target of one crore vaccinations per day may be distant.
The government had earlier announced that it would revise vaccine prices after the changed procurement plan came into effect from 21 June. Manufacturers had been saying that at the price of Rs 150 per dose, investments into increasing manufacturing capacity are not feasible.
Currently, vaccine manufacturers can only sell 25 per cent of their produce to private hospitals, that too at prices fixed by the government. Covishield prices have been fixed at Rs 780 (pre-GST), Covaxin at Rs 1,410 and Sputnik V at Rs 1,145. Hospitals can add a service charge of maximum Rs 150 per dose.
40.31 crore doses procured so far
So far, the Modi government has procured over 40.31 crore doses. With the exception of the first couple of orders when Covaxin was priced at Rs 295 per dose and Covisheld at Rs 200 per dose, the central government has procured vaccines for Rs 150.
The first tranche of 12 crore vaccines at Rs 150 per dose was ordered in March. In May when state governments were also doing their own procurement, they were paying Rs 400 for Covaxin and Rs 300 for Covishield.
In a statement Thursday, the Press Information Bureau said: "More than 40.31 crore (40,31,74,380) vaccine doses have been provided to States/UTs so far, through all sources and a further 83,85,790 doses are in the pipeline. Of this, the total consumption including wastages is 38,39,02,614 doses (as per data available at 8 AM today)."
It added: "More than 1.92 Cr (1,92,71,766) balance and unutilized COVID Vaccine doses are still available with the States/UTs and private hospitals to be administered."
Manufacturers were waiting for new prices
India's vaccination programme has been constrained by the availability of vaccines which has been at a constant — about 12 crore per month — for the last two months even as the Government of India has set an ambitious target of 1 crore vaccinations per day for which it needs at least 33 crore vaccine doses per month (accounting for a wastage of 10 per cent).
"We are constantly in touch with the industry to ramp up supplies. Supply and production has been enhanced with hand-holding with the manufacturer in the last six months," a senior health ministry official told ThePrint.
However, the industry said the government's tough stance of pricing could end up impacting supplies.
"There are two options before the government. They can either increase the procurement prices or they can open up sales in the open market without price fixing. We have told the government that unless one of these two is done, ramping up supplies will be tough," said a person in the know of the discussions.
---
Also read: Covid could leave half of those hospitalised with major organ complications, Lancet study says
---