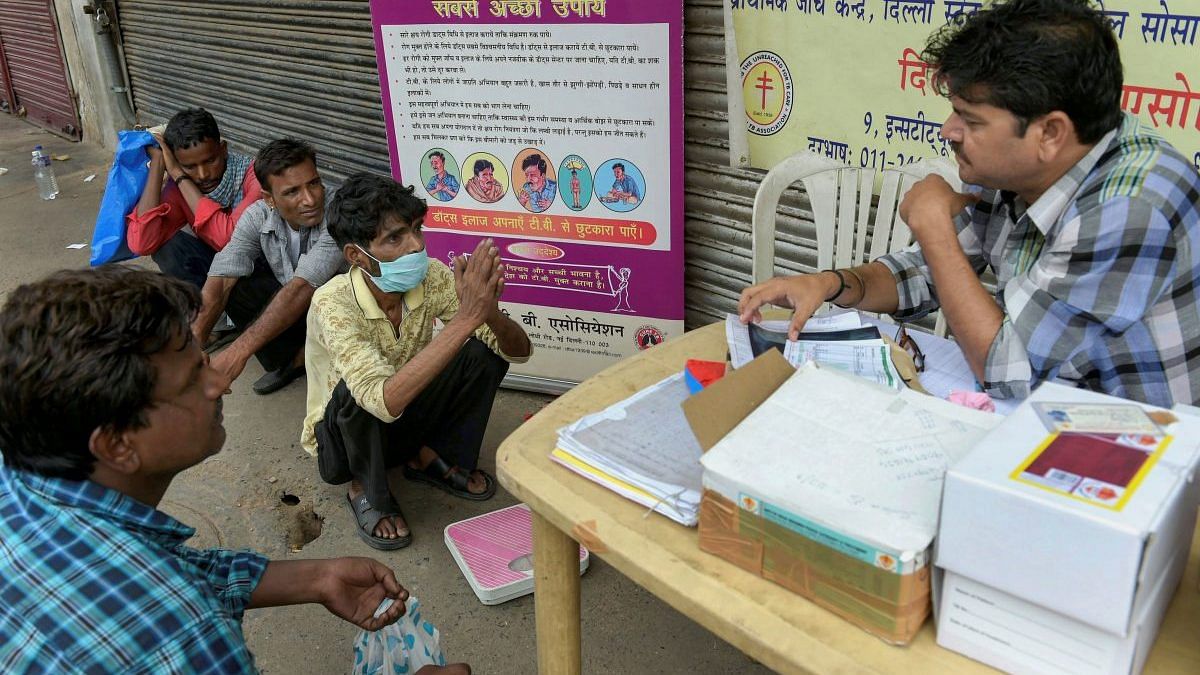 New Delhi: The Modi government could prohibit the export of anti-tuberculosis (TB) drugs as its production has been affected due to shortage of labour and raw materials in the wake of the Covid-19 lockdown, ThePrint has learnt.
TB is a contagious bacterial disease, which has been identified by the World Health Organization (WHO) as one of the top 10 causes of deaths worldwide.
"In view of emergency measures undertaken, the availability of limited manpower and materials (API) to the pharmaceutical industry, the production capacity of the leading anti-TB drug manufacturers of India has been affected," Preeti Sudan, Secretary, Ministry of Health and Family Welfare, wrote in a letter dated 17 April. 
API is Active Pharmaceutical Ingredients, also known as bulk drugs. 
The letter, accessed by ThePrint, has been addressed to Parameswaran Iyer, Secretary, Department of Drinking Water and Sanitation, who also chairs the empowered committee on supply chain and logistics management formed by the Modi government. 
Sudan has requested the committee to prohibit the export of the medicines until the situation returns to normalcy.
"Under these circumstances, needless to emphasise that the situation calls for extraordinary measures… Therefore, it is requested the empowered group may issue directions to… Department of Pharmaceuticals and Department of Commerce for their intervention in this regard and also issue necessary directions for prohibiting export of anti-TB medicines while considering mandatorily the need of the country," the letter stated.
The availability of anti-TB medicines is critical for the success of the country's ongoing National TB Elimination Programme (NTEP) and fulfilling Prime Minister Narendra Modi's vision of eliminating TB by 2025 — five years ahead of the global deadline.  
According to a 2019 WHO report, an estimated 4.5 lakh Indians died of TB in 2018.
India even features among the 30 countries with the highest TB burden, and is the single-largest source of new cases.
---
Also read: World Tuberculosis Day: A look at India's battle with the deadly disease, and the road ahead
---
Problems faced by Lupin, Macleods Pharma 
Sudan in her letter said: "The suppliers have communicated that the anti-TB drug supplies will be delayed because of 'force majeure' due to Covid-19 response activities, limited material for production, limited manpower (due to restrictions) and limited transportation facilities." 
Force majeure means the unpredictable circumstances that stops someone from fulfilling a contract. 
"The leading anti-TB drug manufacturers and, at present, having contract agreements with NTEP are Macleods Pharmaceuticals and Lupin Pharmaceuticals. Their major factories are at Ankleshwar and Bharuch, Gujarat, Baddi in Himachal Pradesh and Daman in Daman and Diu."
These companies manufacture drugs for the first line of treatment (when the disease has just been diagnosed). They supply combination drugs, containing isoniazid, rifampicin, pyrazinamide, ethambutol in various doses and combinations. 
India's fight against TB
PM Modi has set a target to rid India of tuberculosis by 2025, and the increased focus has resulted in a 300 per cent rise in the funding for its control and treatment — from Rs 640 crore in 2016-17 to Rs 2,840 crore in 2018-19.
In 2016, a study by The Lancet estimated that over a million tuberculosis cases could be missing from official statistics in India.
But ThePrint had reported in January this year that India is on its path to close the gap between the number of tuberculosis cases estimated and those detected, and it could soon find all its "missing million" TB patients.
In 2019, the detection of TB cases in India through notifications reached its highest ever at 23.5 lakh patients, against an estimated 26.9 lakh cases — thanks to the increasing notifications from the private sector. However, over 3 lakh TB patients are still "missing".
The increase in the numbers do not suggest an increase in incidence, but the success of India's drive to eliminate tuberculosis, government officials had earlier told ThePrint.
India reported 17.5 lakh TB patients in 2016, 18.5 lakh in 2017 and 21.56 lakh in 2018.
---
Also read: India's long TB battle has 3 key lessons for fighting the coronavirus
---