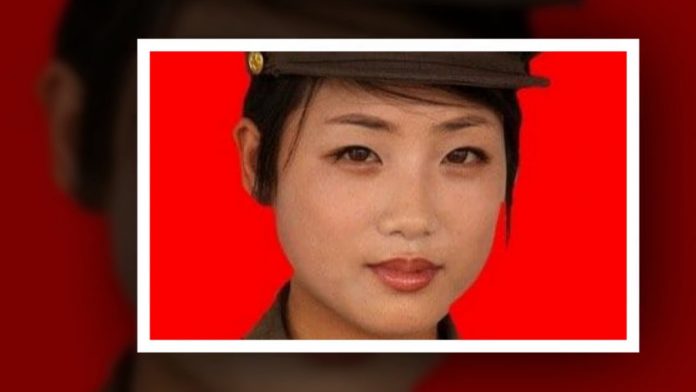 Text Size:
Kim Yo Jong's smile may eclipse Pence
Donald Kirk writes in the Daily Beast that Kim Jong Un has decided to use an unconventional weapon in his arsenal, the smile of his sister to unsettle the Olympics in South Korea which also be hosting United States Vice-President, Mike Pence.
"No question, the excitement generated by news of the younger sister's presence eclipsed what essentially seemed like the same old boring story—more sanctions of questionable value in persuading Kim Jong Un to abandon his nuclear program. Rather than attempt to undermine the Olympics by missile shots, much less threats of terrorism, older brother Kim has resorted to the ultimate weapon in his charm offensive in the form of the lovely Kim Yo Jong."
Advertisement

She will be the first of the Kim dynasty to visit the country. Her grandfather, Kim II Sung ruled South Korea for over 50 years.
"As for Pence, his pugnacious words, as he met with Japan's Prime Minister Shinzo Abe, seem distinctly out of sync with the tenor of little sister's visit and the whole show the North Koreans are putting on in a bid to win hearts and minds in South Korea," writes Donald Kirk.
"While Koreans were salivating over the prospect of seeing Kim Yo Jong, Pence in Tokyo was talking darkly of the need for North Korea to "once and for all abandon its nuclear weapons program and ballistic missile ambitions."
Moon Jae-in, the South Korean President is likely to have talks with Pence regarding the Korean-US military exercise. Although he has been quiet on the subject, speculation has been that the exercises may be postponed till the end of the Olympics and Paralympics.
"Americans are confident the exercises—annual war games that always inspire torrents of rhetoric from North Korea—will go on as planned, but South Koreans are not so sure. "No one knows," said one official. "We have to wait and see," reports Kirk.
The other possibility is that the size and scope of the excursus may be reduced.
"Pence's tough words put Moon Jae-in in an extremely difficult position as he walks a tightrope between leftists and liberals demanding a breakthrough with North Korea and rightists calling for a "pre-emptive strike" on the North's missile and nuclear facilities. Although leftists and liberals elected Moon by a wide majority in a snap election last May after the ouster and jailing of the conservative Park Geun-hye, rightists still exercise considerable power and influence."
A concentration camp
Heavy aerial bombardment by Russian and Syrian forces resulted in the death of 78 people in the rebel enclave of Estern Ghouta on Tuesday. The United Nations has called for a month long ceasefire to deliver humanitarian aid to the injured.
"The siege of Eastern Ghouta has turned into one of the longest and most destructive sieges in recent wars — about a year longer than the nearly four-year siege of Sarajevo. Ghouta is an area of small towns and fertile countryside east of Damascus," writes
Yassin Al-Haj Saleh in the New York Times.
According to him some 20,000 of the refugees have already left the country and "the mission," as Prime Minister Benjamin Netanyahu put it bluntly "is to deport the rest."
"On Aug. 21, 2013, the Assad regime attacked Eastern Ghouta with sarin gas and killed more than 1,400 civilians, including 426 children."
Although a deal between US and Russia forced Assad surrender his chemical weapons, he find a loophole since a no-fly zone was not enforced. Instead he has used weapons like barrel bombs and starvation to crush the uprising according to Saleh.
"Around that time, Jaish al-Islam, a Salafi militant group, came to dominate Douma and established a despotic system, arresting, kidnapping and assassinating people who did not comply with its dictates. The civilians share an ambivalent relationship with the rebel groups. They offer them support for fighting against the Assad regime but criticize them for failing to overcome their factionalism and uniting against the regime," writes Saleh.
Sales highlights how Eastern Gouta still managed to survive under the adverse conditions by growing food on farms and avoiding the siege by construction a network of tunnels. But Assad finds a way to quash these as well, economics. The price of oil rises and the tax on food grains doubles for those living in Eastern Ghouta.
"The failure to cultivate and harvest the local produce, the destruction of the tunnel system and the relentless siege pushed the cost of living punitively higher. In October, according to various residents and activists in Eastern Ghouta, a kilogram of sugar cost 2,400 Syrian pounds, or about $5; a kilo of rice was 2,900 Syrian pounds, or about $5; a kilo of lentils was 2,000 Syrian , or about $5; a liter of frying oil was 3,000 Syrian pounds, or about $6. The besieged couldn't afford it. Children were the first to starve and die. And that is when the images of the emaciated, undernourished children began coming out of Eastern Ghouta."
"Eastern Ghouta has been turned into a concentration camp by the Assad regime. Mr. Assad has perfected a system of political nihilism, which wipes out people who oppose it and enslaves those who acquiesce and submit."
How US can untangle its Syrian web
"The U.S. military wouldn't provide any details, but Russian forces have been backing the Syrian regime in the Deir al-Zour area. The firefights continued well into the night and could mark a significant escalation of the war here," writes David Ignatius in the Washington Post.
Ignatius believes that recent developments have shown that the Syrian "battlespace is way too crowded and slipping dangerously close to a much wider conflict." With US, Russia, Turkey and ISI in the fray since 2015 conflicts have only escalated.
"How can the United States untangle this mess, so it can finish the job against the Islamic State? America needs "dialogue" and "de-escalation" quickly with Turkey, explains Lt. Gen. Paul Funk, the commander of U.S. forces in Syria and Iraq."
Turkey strongly opposed America joining forces with the Kurds (Syrian Democratic Forces) calling them terrorists but could never provide a viable alternative. "U.S. Special Operation forces have done wonders here, working with the SDF, shattering Islamic State control of eastern Syria. But we're nearing the end of what military power can do. The next step requires diplomacy."
HR Mcmaster, US National Security Adviser, heads to Ankara this weekend. Ignatius believes that this could be a unique opportunity for both countries to work towards a reconciliation.
"Syrian Kurdish forces have been a brave partner for America but also an inconvenient one. Abandoning them would be a bad mistake, but it would also be wrong to let this hydra-headed conflict keep festering. The U.S. military did its job in Syria. Now it's time for hard-nosed diplomacy."
"Nothing in the Middle East is ever precisely what it appears. Each victory opens the door to a new problem, but no obstacle is quite as insurmountable as the bellicose rhetoric suggests."
Read Global Pulse for a sampler of the big international stories, and why they matter.
Advertisement