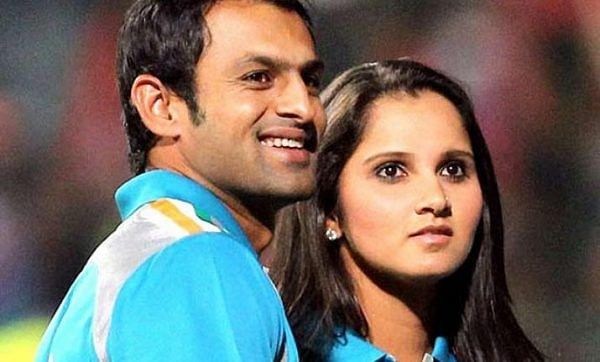 Tennis star Sania Mirza and Pakistani cricketer, Shoaib Malik had a baby Tuesday. Here are excerpts from 3 interviews she gave to ThePrint Editor-in-Chief Shekhar Gupta for his 'Walk the Talk' show  in 2005, 2010 and 2015.
2005: "I didn't have proper coach, proper facilities when I started"
Q: Do you think tennis involves a lot of self-denial?
Sania: In any sport, you have to sacrifice a lot. Tennis involves never-ending sacrifice. It is one of the toughest sports. You miss out on your social life. But now it seems worth it. I think it only hits you when you don't perform. That is when you ask yourself, Have I taken the right decision?
Q: What is your ambition?
Sania: My ambition, to be honest, is to be in the top 25 because. I have realistic goals. In the next two or two and a half years I want to achieve this.
Q: Sania you talked about a lot about your foreign competition and the benefit of having scientific coaching, controlled environment, do you regret not having that?
Sania: Well, I don't regret it. I rank 99 in the world. Some people think that I am at a disadvantageous position. They don't understand amount of hardwork that has been put. I didn't have a proper coach, proper facilities when I started; but now I do.
Q: What are the three questions you would ask Sachin Tendulkar?
Sania: Firstly, how do you hit that, I know he has great timing but how does he hit those sixes when he is so small. Secondly, how does he handle so many expectations the way he has been handling them. Finally, how he does he cope up with the injuries?
---
Also read: Eat chicken, it's healthy, says Sania Mirza. But the endorsement gets fried
---
2010: 'Relationships are personal. I did not want to read about mine in the morning newspapers.'
Q: You didn't want a long courtship.
Sania: Yes. A lot of other factors would have made it difficult for us to have a long courtship. We are well known in our countries so it would have been very difficult to keep it under wraps. All kinds of stories start from baseless rumours. Relationships are personal. I didn't want to read my personal stories in the newspapers, every morning. I mean it's just not nice when we are all from respectable families. We just started talking about it. I think that's the most important thing about our relationship. We both were very honest and our thoughts about marriage and companionship matched. We agreed on 95 per cent of things.
Q: You have faced a lot of controversies in the past few days. What did you learn from that?
Sania: We learnt a lot of things. We learnt that we have to stick by each other. We were not even married then. Today we are. I think it was a great test for our relationship and families. They supported us wholeheartedly. I think I couldn't have done without their support. Secondly, I knew what was going on. I knew it from the beginning that we were always honest with each other. Any other couple in such a situation would have had at least one fight. In the last 10-12 days, we didn't get into any fight, we didn't get irritated with each other. This was possible only because we were honest.
Q: Now, your marriage itself is something that will start this process. If people can fall in love and get married across the border, why can't we play cricket or tennis? You (Sania) played tennis in Pakistan.
Sania: Yes, I have been to Pakistan a few times. But you know, we should make it very clear that we are getting married and it's about two individuals. We liked each other so we got married to each other and our families agreed. In the process, if something positive happens in India and Pakistan, it is most welcome. But we didn't try to make a statement by getting married, we didn't see which nationality we were from or whether he played for Pakistan.
2015: You need stars to make any sport popular
Q: Do kids come to your academy because of you or the sport?
Sania: You need stars to make any sport popular, cricket is popular because it has stars. Tennis too needs superstars. I think those who come to my academy are initially attracted towards me and eventually love the sport. I remember the names of the kids who come here to learn. I can say this is the finest institution for Tennis in the country.
Q: Is marriage treating you well?
Sania: It is a very interesting relationship because we both play a professional sport. I receive a lot of love from the Pakistani fans. Our marriage is very strong because of our shared traits, like laziness.