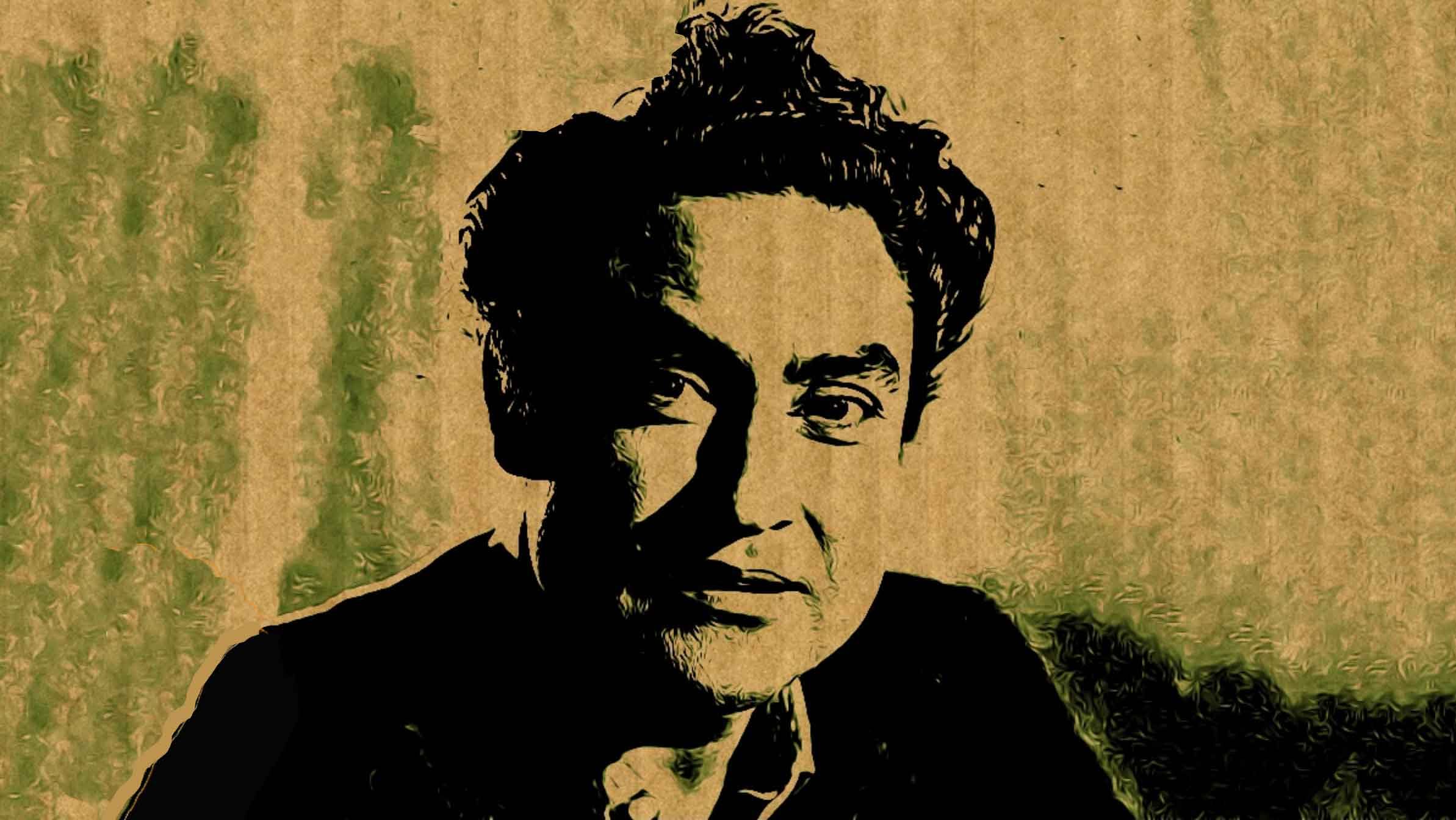 Ashok Kumar, who died on 10 December 2001, ran away to Mumbai after failing a law exam. His first job was at Bombay Talkies as a technician.
New Delhi: On this day 17 years ago, Hindi cinema lost its doyen, its Dadamoni (respected elder brother), when Ashok Kumar passed away at the age of 90.
In his nearly seven-decade association with the Hindi film industry, Ashok Kumar had many firsts to his credit — he was its first mass-appeal star, an actor/singer who became a big draw at the box office, the first lead actor to dabble in negative roles, most prominently in Kismet (1943).
He then completed the switch to supporting roles successfully later in life, and even played the role of narrator in India's first television soap opera, Hum Log.
---
Also read: Devi to Kashmir ki Kali to Censor Board: Sharmila Tagore is not just Taimur's grandmom
---
Legal profession's loss, cinema's gain
He was born Kumudlal Ganguly to a Bengali family in Bhagalpur (modern-day Bihar) on 13 October 1911, the eldest of four kids. His much-younger brothers Kalyan (Anoop Kumar) and Abhas (Kishore Kumar) followed him into cinema, while sister Sati Devi married producer Sashadhar Mukherjee, who founded Filmalaya Studios and was the patriarch of a family that includes noted actors like his son Joy Mukherjee, Tanuja (by marriage to another son, Shomu), granddaughter Kajol and grand-niece Rani Mukerji.
The Gangulys' father, Kunjilal, was a lawyer, and wanted his son to follow in his footsteps. Kumudlal was not interested in studying law, but sat for the exam to fulfil his father's wishes. He failed, and to escape his father's wrath, he went to live in Bombay (now Mumbai), where brother-in-law Sashadhar Mukherjee got him a job in Bombay Talkies as a technician.
When Kumudlal got his acting break in Jeevan Naiya (1936), he adopted the pseudonym Ashok Kumar, as per the practice prevalent at the time.
He received the break by fluke — the male lead, Najmul Hassan, had eloped with the female, Devika Rani, who was married to the studio head Himanshu Rai. Even after Rani returned, Rai was in no mood to continue shooting with Hassan, and replaced him with Ashok Kumar.
The Ashok Kumar-Devika Rani pairing took off with their hugely-successful second film, Achhut Kanya, and appeared in a number of films until the 1940s.
Versatile actor
While Devika Rani was always the bigger star of that pair, Ashok Kumar began gaining in popularity too, and hit a peak with his portrayal of a chain-smoking anti-hero in Kismet. The film was a blockbuster, being the first Hindi movie to gross Rs 1 crore at the box office, and ran for three years at a theatre in Calcutta (now Kolkata).
Such was Ashok Kumar's fame that author Saadat Hasan Manto, who also wrote scripts for Bombay Talkies, wrote this about him in his book Stars From Another Sky: "Ashok's popularity grew each passing day. He seldom ventured out, but wherever he was spotted, he was mobbed. Traffic would come to a stop and often the police would have to use lathis to disperse his fans."
The association between the two was also featured prominently in the recent Nandita Das-directed biopic on the author, Manto.
By 1947, he was the most bankable star of Hindi cinema, and started producing films for Bombay Talkies too — he is known to have given big breaks to Raj Kapoor, Madhubala and Dev Anand and Pran in the last few years of that decade. His acting highlight of this period is Mahal, which also launched Lata Mangeshkar's playback singing career into orbit.
He continued to play the lead role in many films in the 1950s too, such as Parineeta (1953) and Howrah Bridge (1958).
By the 1960s, he had begun to transition to prominent supporting roles, such as in Bimal Roy's Bandini, and the surprising villain in Jewel Thief (1967).
His portrayal of the ageing Jogi Thakur in Hrishikesh Mukherjee's Aashirwad (1968) earned him the only National Film Award of his life.
In the 1970s and 80s, he reinvented himself again into a father figure, featuring in mainstream hits like Purab aur Pashchim as well as classics like Pakeezah, Mili, Chhoti Si Baat, Khatta Meetha and Khoobsurat.
---
Also read: There is much more to birthday boy Dharmendra than just his 'He-man' image
---
Off camera
Besides being a perfectionist actor who was known for going to any lengths to get a shot right, Ashok Kumar also sang his own songs in the 1930s and 40s — the norm at the time. In fact, his song Koi humdum na raha in Jeevan Naiya was recreated by younger brother Kishore Kumar for Jhumroo, and became one of his greatest-ever hits. Ashok Kumar is also credited with India's first 'rap' song, Rail gaadi, in Aashirwad.
He was also known to be a talented painter and a certified homoeopathy practitioner.
Dadamoni was also known to have a wacky sense of humour in real life. In an 2011 interview a few months before her death, daughter Preeti Ganguly said Ashok Kumar kept his family in splits. She remembered her father as a "gentleman", who brought them up with "love and care".