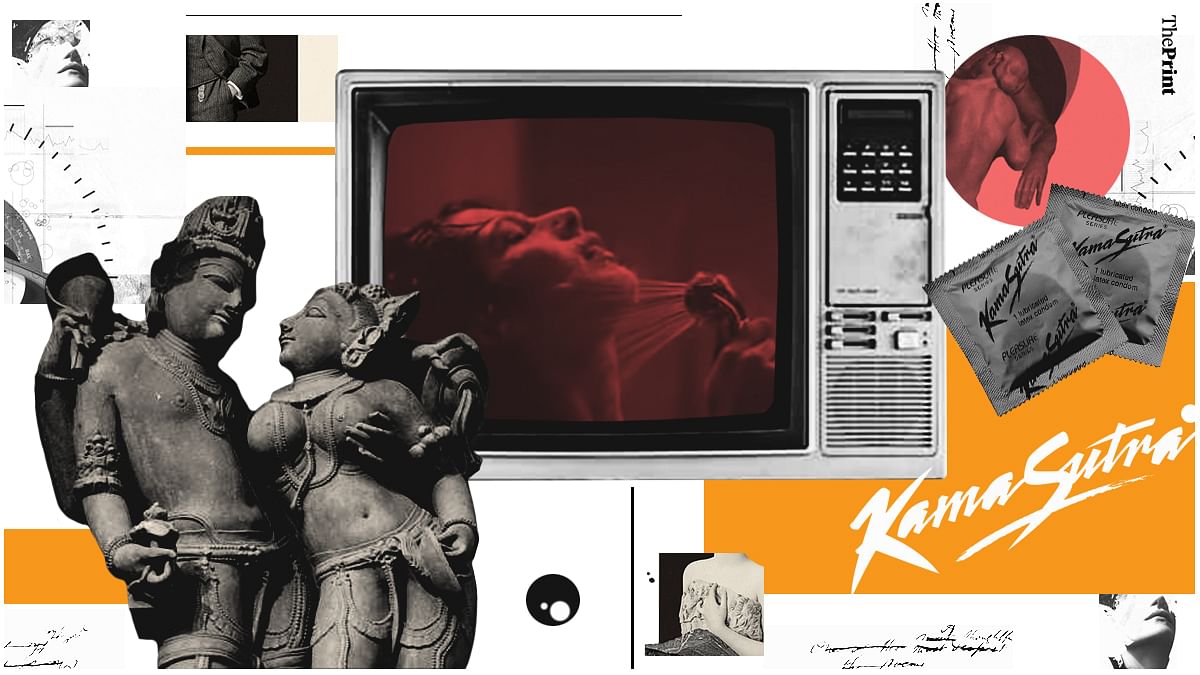 The first ad for condoms, made by advertising agency Lintas under ad guru Alyque Padamsee, was banned by Doordarshan but picked up by cable T.V. And it took the country by storm.
Back in the early 1990s, most medical stores didn't store hundreds of varieties of condoms targeted at giving you different kinds of pleasure – there was only one government-manufactured brand called Nirodh, which, according to Padamsee, was "the dirtiest product available in the country since the government made it."
The idea of KamaSutra condoms came from Raymond's Gautam Singhania. The company had partnered with a Korean company that wanted to manufacture condoms in India. Singhania then approached Padamsee. In an earlier interview, Padamsee recounted, "We gave it some deep thought and as per research reports found out that men saw condoms only as a means of family planning, they hated using them as they found them to be horribly made and a hindrance while having sex. Research showed that condom was the last thing they thought of when they wanted to have sex. So, I said to my team let us invent some sexy condom, let's take a condom and make it sexy. That's how we came up with the name KamaSutra and worked alongside Gautam's technical team to design a varied range of condoms such as Ultra Thin, Dotted, and so on. Thus, the condom became a lifestyle product instead of just a functional product used for family planning."
You don't need nudity to be sexy
Shot by the late Prabuddha Das Gupta, the ad opens with a shot of Pooja Bedi with wet hair holding a hand shower, sensuality oozing out of her body. In the background a whisper of "KamaSutra" at regular intervals. It then moves to Marc Robinson, who proceeds to remove his shirt. Their on-screen chemistry sent shudders across sex-shy India that, as Bedi tells ThePrint, "pushes everything related to it under the carpet."
What was interesting was that the ad sent shockwaves across India without actually showing any sex or even nudity at all – not even cleavage. Robinson and Bedi are not even in the same frame for most of the ad, which ends with just one shot of Bedi's hands clenched tightly on Robinson's back cutting to the product window of KamaSutra with the tagline "For the pleasure of making love"
"The ad was much more sensual than sexual in nature, I was wearing clothes in every shot, there wasn't any real nudity in the ad, it was actually the body language and the expression on our faces that ignited the entire campaign," Bedi recalls. It was also responsible for turning her into the sex symbol of India. "I revelled being a sex symbol. I thought it was wonderful to be sexy."
---
Also read: Alyque Padamsee, the ad genius who kept advertisements simple and direct
---
A feminist approach
"KamaSutra condoms were always about pleasure, about her pleasure," Bedi says while adding how the brand was creative with their condoms, adding more and more varieties such as ripped, dotted and flavoured. This approach to sex stood out for being feminist in a hyper-masculine country where sex as a means of pleasure for women was at worst, blasphemous and at best, unimportant.
Bedi narrates to ThePrint an excerpt from Padamsee's book A Double Life, in which he says it was rather interesting that an ad that didn't actually have a lot of the "skin show" that people would've expected went on to take the country by storm. He attributed this to the fact that not only did the ad talk about a sex-related product, it was also the first time a female actor was lending herself to such a product.
"Kamasutra's thrust of a condom being sexy and giving pleasure, a part of the art of lovemaking, worn by men who wanted to gratify their female partners, a caring man who cared about his partner's pleasure, the whole concept of condoms being associated with pleasure, changed the very idea of condoms completely," Bedi signs off.
---
Also read: Sorry Shaktimaan, it is Nagraj who was the first superhero of India
---