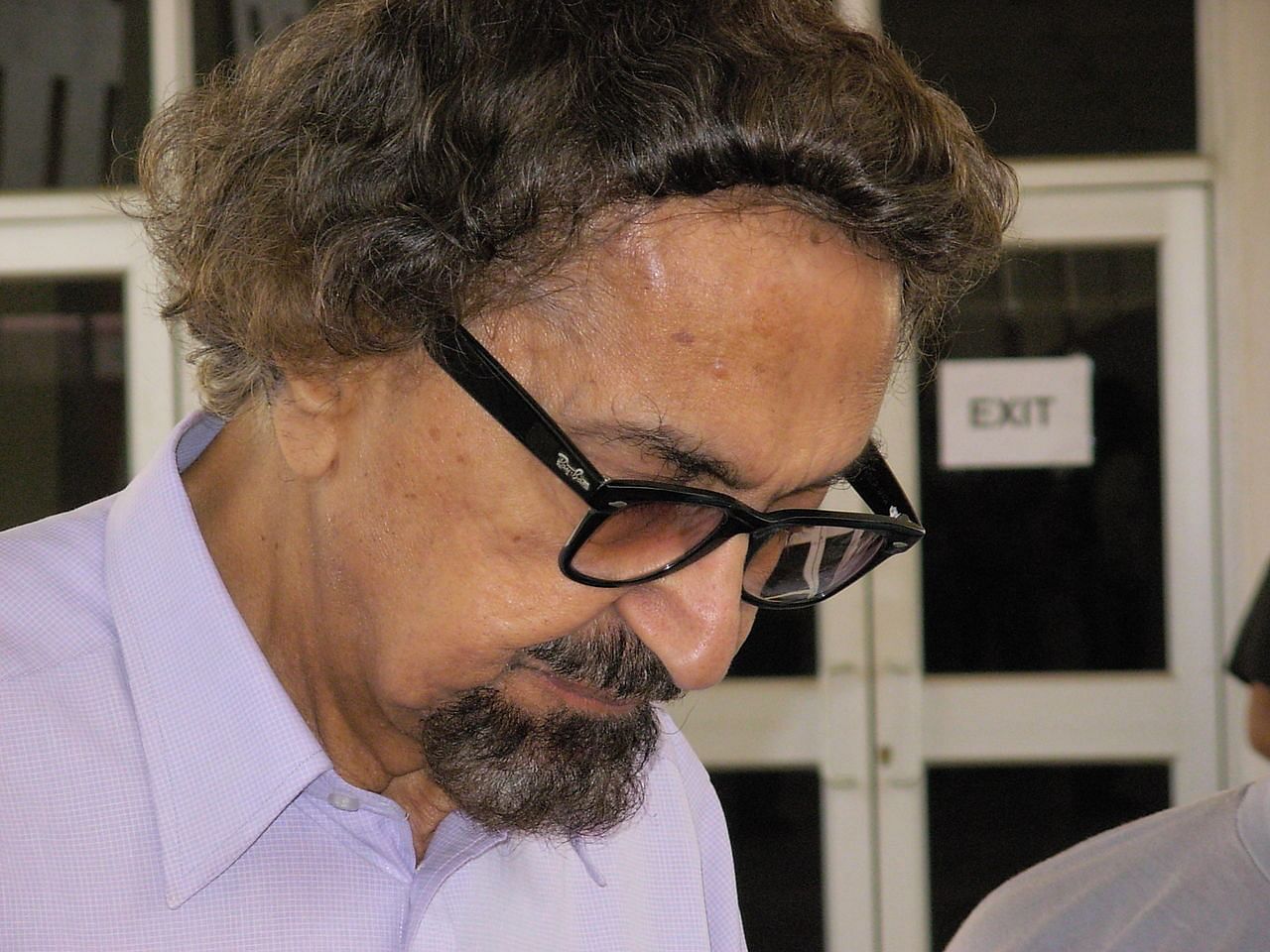 Alyque Padamsee, who died Saturday, was also a theatre personality & played Jinnah to Ben Kingsley's Gandhi in the 1982 Oscar winner.

New Delhi: Alyque Padamsee, the father of the Indian advertising industry as well as a towering theatre personality who played Muhammad Ali Jinnah in Oscar-winner Gandhi, died Saturday. He was 90.
Credited with over 100 ad campaigns, Padamsee brought to life such iconic characters as Surf Excel's Lalitaji, the Liril girl, the child and his grandmother in the Hamara Bajaj advertisement, as well as Cherry Charlie, MRF Muscle Man, and the Kamasutra couple.
Of the multitude of his creations, however, Lalitaji remained closest to his heart.
In a telephonic interview with ThePrint just two months ago, the affable Padamsee had said that the character of Lalitaji was inspired by his mother.
"I remember my mother would drive around in a Mercedes, but when she would buy vegetables, she would bargain and that's how I got the idea of creating Lalitaji," he had said.
"Lalitaji was the quintessential Indian lady who knows her stuff and is not willing to compromise on quality," he added, "She is ready to pay that extra money to ensure that she does not have to compromise on quality. So she bargains with the vegetable-seller but buys Surf Excel."
"My mother would always say saste cheez kharidne mein aur acche cheez kharidne mein pharak hota hai [there's a difference in buying cheap and expensive stuff], and that's how we created that brand value…" he had said. "The price of Surf was higher than other detergent powder brands but we made it into a huge success."
He also said his advertising campaigns were simple and direct, but often marked a shift from the traditional portrayal of Indian society. Through his much talked-about Kamasutra condom ad, he helped Indians talk comfortably about contraception and the pleasures of sex.
Talking about the ad, Padamsee said the campaign brought about a much-needed shift in the urban Indian mindset. "It was an area which needed utmost focus and people took to the ad, the brand was a huge success," he added.
"You need to connect with the people, you need to feel their pulse and that's when you create the best campaigns," he said, adding that detailed market research was crucial to creating iconic ad campaigns.
'Larger than life'
As chief executive of Lintas Advertising, Padamsee nurtured the Indian advertising world, initially considered a less prestigious offshoot of the marketing umbrella, into one of the most aspirational independent professions.
"Padamsee was a larger-than-life figure… He almost single-handedly gave a strong footing to Indian advertising," said brand and marketing expert Santosh Desai.
"The best thing about the man was that his campaigns were a combination of human murals with strong market demand," Desai added.
In 2000, Padamsee was honoured with the Padma Shri. He was also named "Advertising Man of the Century" by The Advertising Club in Mumbai.
He was the only Indian to have been voted into the prestigious International Clio Hall of Fame, which recognises enduring ad campaigns.
Business and brand strategist Harish Bijoor called him an institution. "His thoughts have always been absolutely bold and a few steps away from the current, many of them are case studies," he said, "He was a man of the 2020s."