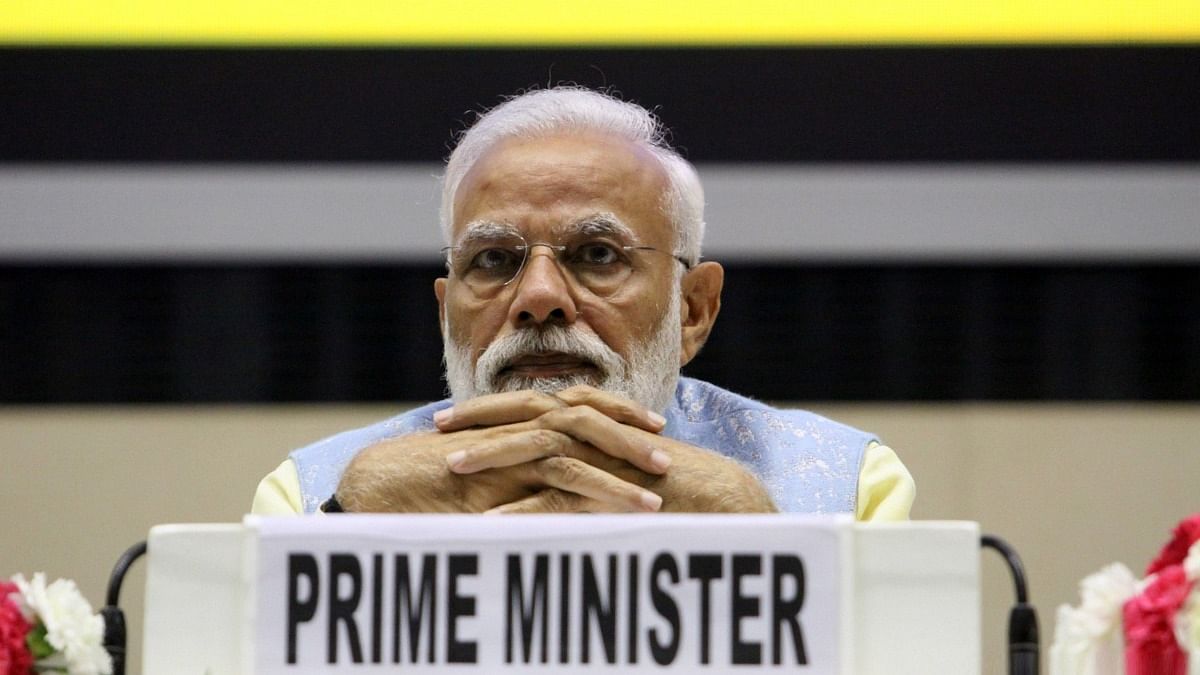 New Delhi: In a big step towards privatisation of many state-owned firms in its second term, the Narendra Modi government has identified 18 strategic sectors, including banking, insurance, steel, fertiliser, petroleum and defence equipment, where it will retain only a limited presence, ThePrint has learnt.
If implemented in its entirety, it will mean the government is completely exiting non-strategic sectors through privatisation or strategic disinvestment. Even in strategic sectors, there will be a maximum of four public sector units and a minimum of one unit operating. 
The Department of Investment and Public Asset Management (Dipam) functioning under the finance ministry, which moved a cabinet proposal last month on 'Redefining Public Sector Participation in Commercial Sector Enterprise', has classified 18 strategic sectors into three broad segments — mining and exploration, manufacturing, processing and generation, and the services sector. 
In the mining and exploration segment, the areas where government will retain limited presence are coal, crude oil and gas, and minerals and metals.
Similarly, in manufacturing, processing and generation segment, the areas where the government will retain limited presence are defence equipment, steel, petroleum (refinery and marketing), fertilisers, power generation, atomic energy and ship building.
And, in the services sector, the areas identified are — power transmission, space, development and operation of airports, ports, highways and warehouses and gas transportation and logistics (not including  gas and petro-chemicals trading), contract and construction and technical consultancy services related to strategic sectors and subsectors, financial services for infrastructure, export credit guarantee, energy and housing sectors, telecommunications and IT, banking and insurance.
The biggest fallout is expected to be on sectors like banking, where a large number of state-owned banks operate. Even after the merger of 10 state-owned banks into four last year, and the mergers in 2017 and 2018, there are still 12 state-owned banks in India.
---
Also read: Fiscal stress offers Modi govt great opportunity to push disinvestment
---
'Private investors can prove to be a game-changer'
According to the plan, even in sectors that the government proposes to continue its presence, it will hold only that much stake in a firm that is required to retain control. 
But the timing of the government's exit will depend on a number of factors, including market conditions and the feasibility of the proposal.
Sources in the government said that private sector participation will infuse private capital, technology, innovation and bring in best management practices. 
"It will give a big boost to the economy by generating jobs. The sectors have huge potential, which is not being realised now because of various reasons. Private investors can prove to be a game-changer in such a scenario," said a senior official in one of the infrastructure ministries.
According to the Dipam proposal, unlocking of resources by strategic disinvestment of public sector enterprises could be used to finance social sector and development programmes. 
India has 348 public sector enterprises and the net worth of the government's holdings in these firms is around Rs 7 lakh crore, according to government estimates. 
If implemented in its entirety, it would be the government's most ambitious disinvestment plan since 2000 when the Atal Bihari Vajpayee government had started the process of completely exiting public sector firms.
Finance Minister Nirmala Sitharaman had in May announced the government's intent to reduce its presence in many sectors and allow private participation in all sectors. 
---
Also read: Modi govt disinvesting in PSUs crucial but here's why privatisation is easier said than done
---
Mix of further mergers of banks and privatisation likely
Government sources said the finance ministry will notify the policy within one month of cabinet approval. However, the actual implementation will take much longer.  
"It is an announcement of intent. Steps will have to be taken to bring down stakes in these PSUs and eventually exit," said a senior finance ministry official. 
On the banking sector, the official said, the government's first priority at present is to offload its remaining stake in IDBI Bank as announced in the budget.
In 2018, the Life Insurance Corporation had picked up a majority stake in the bank leaving the government with around 46 per cent shareholding.
"There could be a mix of further mergers among banks and privatisation to bring down the number of state-owned banks to four," the official added. 
Where the policy will not apply
Sources in the government said the proposed policy will not apply to autonomous organisations or trusts, regulatory authorities, refinancing institutions — many of which have been created through Acts of Parliament — such as major port trusts, Airports Authority of India, among others.
It will also not apply to central public sector enterprises that provide support to vulnerable groups through financing of SCs, STs, minorities and backward classes, security printing and minting, organisations like railways and posts that undertake commercial operations with a development mandate.
Department and organisations like railways, airports, ports and National Highways Authority of India, which are not covered under this policy but have undertaken asset monetisation or privatisation of various operations or activities, will continue to do all these.
---
Also read: India's public sector enterprises: Where do we go from here?
---