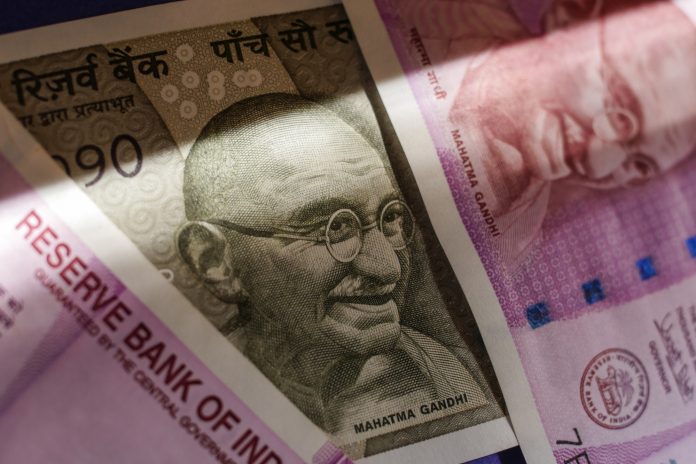 Text Size:
As rupee slides, unhedged firms that swapped overseas debt into local currency and don't have foreign-currency revenues face higher repayment costs.
Mumbai: The rupee's free-fall is hurting the minority of Indian firms that haven't hedged their overseas borrowings.
India Inc. overall is better off than several years ago, after more companies with foreign-currency debt bought protection against rupee declines, which otherwise would push up the cost to service those obligations. But there's still a group of debtors that lack such safeguards, just as the rupee's tumble worsens and a wall of debt comes due.
As the rupee slides to fresh lows and U.S. rates move sharply higher, unhedged Indian firms that swapped overseas debt into the local currency and that don't have foreign-currency revenues face sharply higher repayment costs. The plight of such borrowers stands out after many peers boosted hedges in recent years. As much as 75 per cent of the external commercial borrowings of Indian companies are now hedged, according to Samir Lodha, managing director and forex hedging strategist at QuantArt Market Solutions.
Indian companies went on a borrowing spree abroad in the past few years, when the local currency was stronger. The rupee has lost more than 13 per cent this year and touched fresh lows against the dollar, making it the worst performer among major Asian currencies, amid a selloff in emerging-market assets.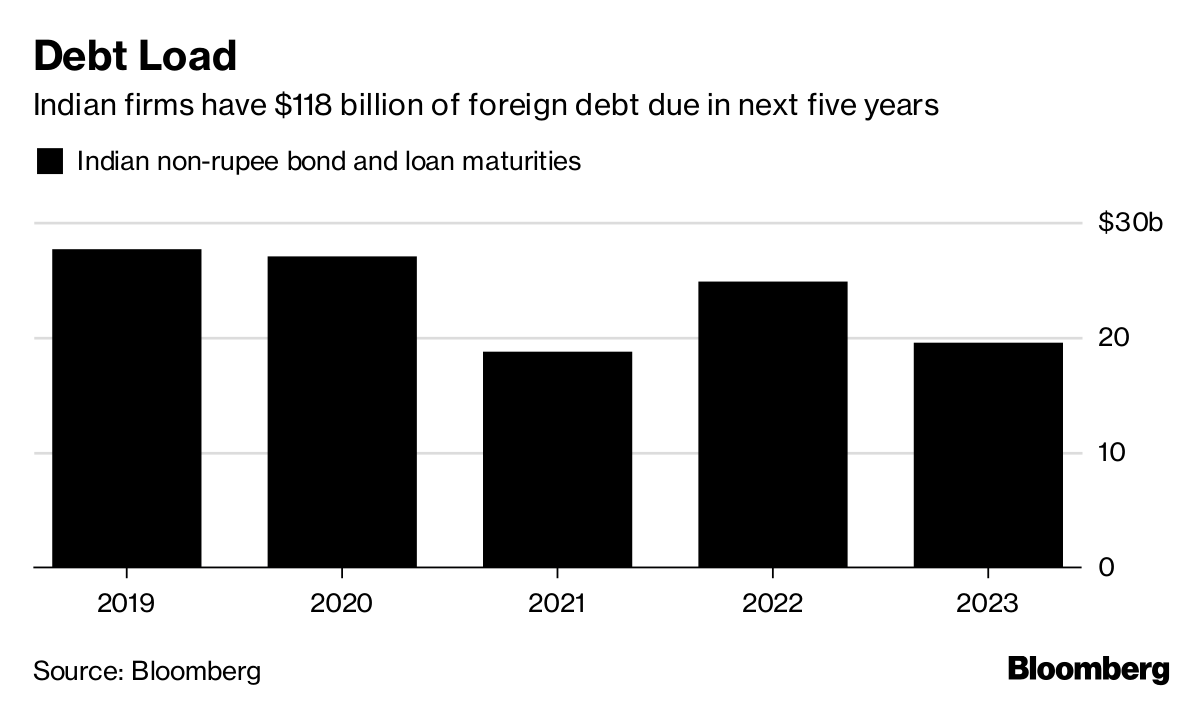 While hedging has become more common, there is still a lot of foreign debt out there. Indian firms, both hedged and unhedged, face $28 billion of non-rupee bonds and loans coming due in 2019, according to data compiled by Bloomberg. That level is similar to elevated figures in recent years, when borrowing costs were lower.
"Many Indian companies are not fully hedged due to high costs for covering exchange risk or a natural hedge," said Abhishek Dangra, a Singapore-based analyst at S&P Global Ratings. "Some of these companies may see higher refinancing risks." — Bloomberg
Get the PrintEssential to make sense of the day's key developments