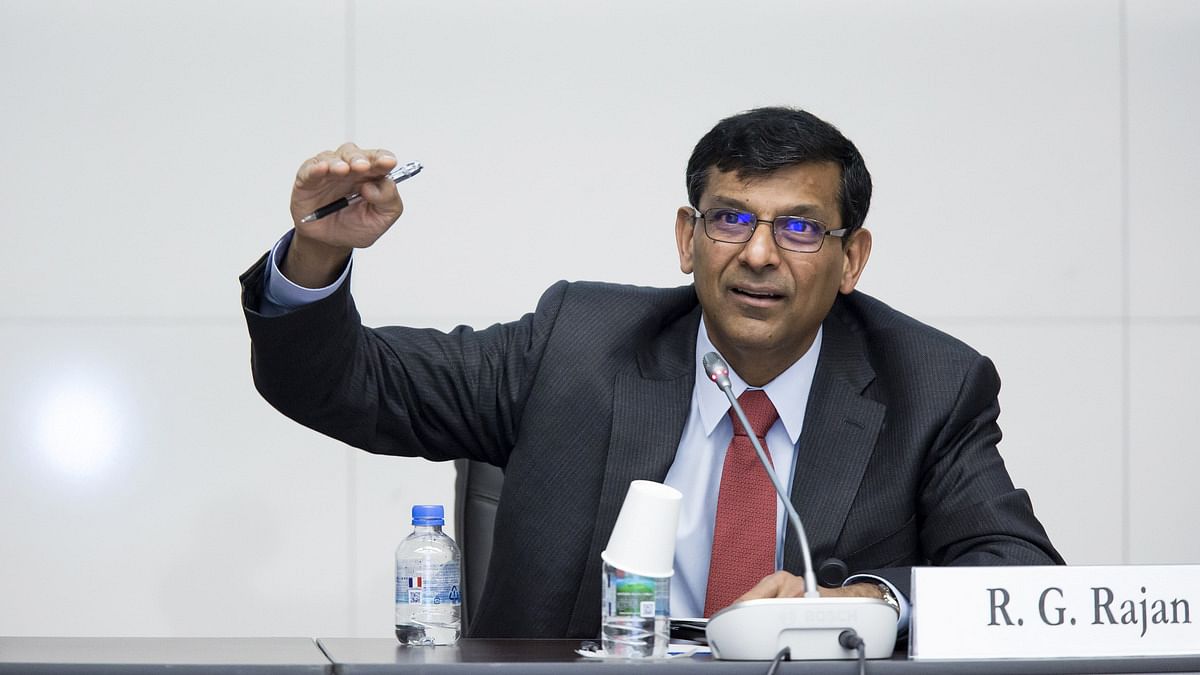 New Delhi: The Indian economy is in a "worrisome" situation, with slowing growth, a fiscal deficit that "conceals" a lot and rising levels of debt and distress, former Reserve Bank of India governor Raghuram Rajan has said.
Delivering the O.P. Jindal lecture at Watson Institute, Brown University, on 9 October, Rajan said there are signs of deep malaise in the Indian economy.
"India is losing its economic way, in part because it is centralising power without a persuasive economic vision. We risk wasting the demographic dividend," he said.
India's economic growth slowed to a six-year low of 5 per cent in the quarter ending June 2019, prompting the RBI to lower the full year 2019-20 growth projections to 6.1 per cent.
"Growth has slowed down considerably. The fiscal deficit is large, leaving little room to do much about growth," said Rajan, pointing out that investment banks' projections indicate that there isn't "going to be a rebound in the very short run".
---
Also read: India's fiscal deficit seen jumping to 3.7% this year after stimulus to economy: Fitch
---
Fiscal deficit may be higher
Rajan said the actual fiscal deficit may be much higher than the combined fiscal deficit of states and the Centre at 7 per cent.
"Revenue projections are very optimistic by most counts. What is less noted and something that the auditor general flagged is that a lot of borrowing is going on through off-balance sheet borrowings," he said, adding that borrowings of the Food Corporation of India should be thought off as a part of fiscal deficit.
He added that the actual combined fiscal deficit has been pegged at 9-10 per cent by global investment firms.
---
Also read: Indian economy needs structural reforms & behavioural change, not macroeconomic jargon
---
On demonetisation, GST & rising NPAs
According to Rajan, the fiscal deficit is also under pressure because of a rise in contingent liabilities.
Rising non-performing assets (NPA) mean banks will need more capitalisation. In addition, healthcare schemes like the Ayushman Bharat will require greater allocations in the budget.
"We don't account for them well in the budget, but they hit future budgets," he said.
Rajan attributed the current economic slowdown to a fall in investment, consumption, exports and the NBFC crisis, but pointed out how demonetisation and the goods and services tax further compounded the economy's woes along with a lack of reforms.
"The sequence of demonetisation and GST was essentially the straw that seems to have broken the Indian economy's back because it came at a point when the Indian economy was already relatively weak," he said.
India demonetised high value currencies of Rs 500 and Rs 1000 on 8 November 2016, but failed to remonetise the economy with the new legal currency immediately, leading to a massive cash crunch that forced many small businesses to shut down. This was followed by the implementation of the goods and services tax in July 2017, which caused further disruption to businesses.
Rajan said demonetisation was misguided in concept and created "a lot of pain in a short period of time for the poor informal economy". He concluded that it was not an economically well thought-of idea.
Rajan pointed out that the recent cut in corporate taxes has been beneficial but uncertainty in terms of changes in the tax regime becomes a dampener for firms.
"We have a habit of going back and forth. The level of FDI hasn't changed much despite reforms," he said.
Rajan was also critical of the export ban on agricultural commodities because of price rise in local markets.
"Poor farmer gets hurt by price fall due to export ban. We choose the customer over the farmer because onion prices matter a lot in elections," he said.
---
Also read: Rising consumption, enough loan demands — economy is looking up, says Nirmala Sitharaman
---