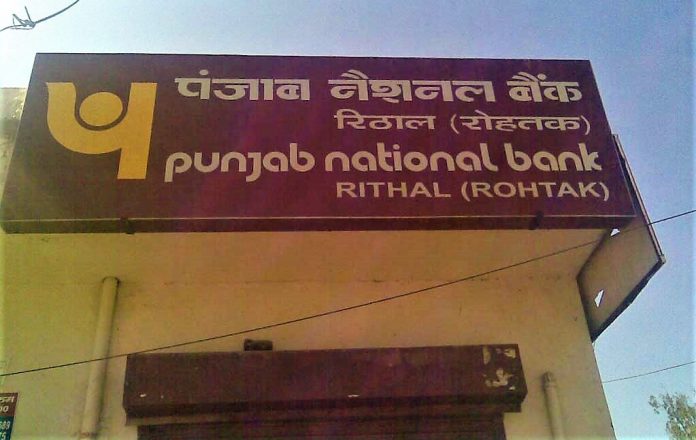 Text Size:
Punjab National Bank reports Rs 247 crore profit for December quarter, first since being afflicted by the Modi-Choksi scam in January last year.  
New Delhi: The scam-hit Punjab National Bank has bounced back after reporting losses in three consecutive quarters.
The bank reported a profit of Rs 247 crore in the quarter ending December, as against a loss of Rs 4,532 crore in the preceding quarter. Before the scam was discovered in January 2018, the bank had posted a profit of Rs 230 crore in the same period in 2017.
"We are back in the black," said Sunil Mehta, MD and CEO of the bank, in a press briefing. "We have fully provided for the fraud."
India's second-largest state-run bank has been struggling since January last year, when a Rs 14,356-crore fraud was discovered at one of its Mumbai branches, allegedly perpetrated by jewellers Nirav Modi and Mehul Choksi.
Following the development, the bank had to massively provision as well as repay other banks as the Modi government made it clear that it would have to completely accept the liabilities of the fraud. This left the bank with a record quarterly loss of Rs 13,417 crore in the last quarter of 2017-18.
Any potential recoveries in the future from the fraud through the sale of assets of Modi and Choksi — now tagged as Fugitive Economic offenders — will add to the bank's profitability in the coming quarters.
---
Also read: PNB, Allahabad Bank & Bank of India among those to gain from Modi govt's capital infusion
---
Reduction in debts, higher recoveries help bank
A reduction in bad debts both in absolute terms and as a percentage of advances over the preceding quarter as well as higher recoveries have helped the bank's bottom line.
The bank's gross Non Performing Assets (NPAs) as a percentage of advances fell to 16.3 per cent from 17.2 per cent in the preceding quarter while net NPAs also fell to 8.2 per cent from 8.9 per cent.
The government shareholding in the bank increased to 70 per cent as of the end of the December quarter as the majority shareholder had to infuse more capital into the bank to ensure it does not breach regulatory requirements.
Going ahead, the bank is targeting increased recoveries from cases pending resolution under the National Company Law Tribunal, cutting costs through further rationalisation of branches and sale of non-core assets.
---
Also read: Law firm Cyril Amarchand Mangaldas faces probe in Nirav Modi-PNB fraud case
---
For ThePrint's smart analysis of how the rest of the media is doing its job, no holds barred, go to PluggedIn