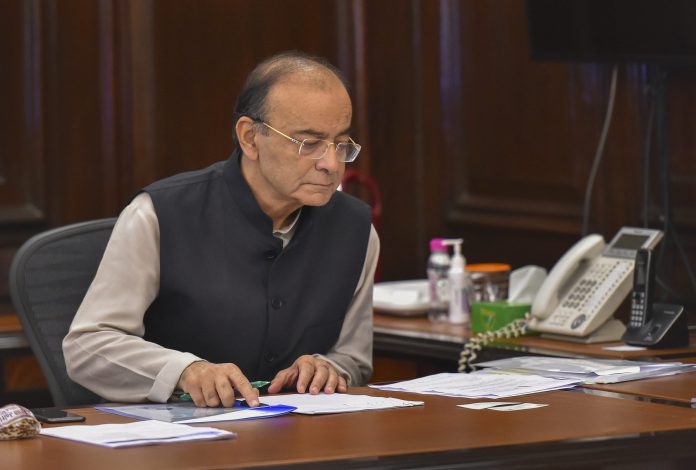 Text Size:
Arun Jaitley says India has historically been resistant to new ideas, but needs to change urgently and take reforms on board.
New Delhi: The exponential rise of the Indian middle-class will drive consumption-led growth for the next two decades, finance minister Arun Jaitley said Wednesday.
India is not only growing at 7-8 per cent annually but it has the ability to sustain the growth momentum, he said.
While China made a huge impact on the global economy in the last three decades with its low-cost mass production and manufacturing, India's impact going ahead will be the strength of its growing middle-class, Jaitley said.
---
Also read: As BJP's Hindutva grew, India's pleasure-seeking middle classes looked away
---
"The single most important factor is the exponential growth of the middle-class…people becoming more aspirational, people becoming more impatient, and that's probably the reason why consumption is going up and now we are having a model of consumption-led growth," Jaitley said at the launch of the book 'The Path Ahead', edited by NITI Aayog CEO Amitabh Kant.
The size of this middle-class in the next few years could become bigger than the overall population of any other country barring China, he said.
"These (middle-classes) are all the people who want a house, a vehicle, who want to travel, who never thought they would see an aircraft, and would now travel in it," Jaitley said.
Urgent need to change
But Jaitley had a word of caution too.
He said that although India has historically been restrained when it came to accepting new ideas, there was an urgent need to change and undertake reform measures quickly, despite challenges and obstructions to keep up with the rising aspirations of the middle class.
While India has a "huge" growth potential, its eastern region, along with rural India, have to be developed and urbanisation with newer cities is the "answer to getting rid of caste", the finance minister said.
Jaitley added that the year 1991 had a defining impact on the Indian economy when the country started changing. However, he said changes came with obstructions, and they had to be dealt with. "Once you start blinking, you will never be able to reform," Jaitley said, adding that criticism will have to be taken in the right spirit.
---
Also read: Demonetisation and its impact on tax collection and formalisation of the economy: Arun Jaitley
---
The minister also underlined the need to have more women in the workplace to boost the country's overall economic growth.
Get the PrintEssential to make sense of the day's key developments