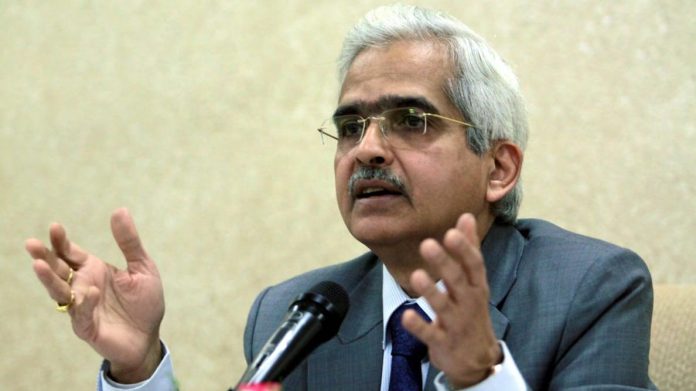 Text Size:
Mumbai: Worries of a slowdown in the world's fastest-growing major economy dominated the thoughts of India's monetary policymakers, the minutes of their latest meeting show, suggesting that chances of another interest rate cut in the coming months are very much alive.
Reserve Bank of India Governor Shaktikanta Das, who this month led the six-member Monetary Policy Committee in delivering the second successive rate cut of 2019, said there was a need to boost sluggish investments. A benign inflation outlook was reason enough for four of the members to keep their focus on economic activity, which has slowed since reaching a high in the April-June quarter of 2018.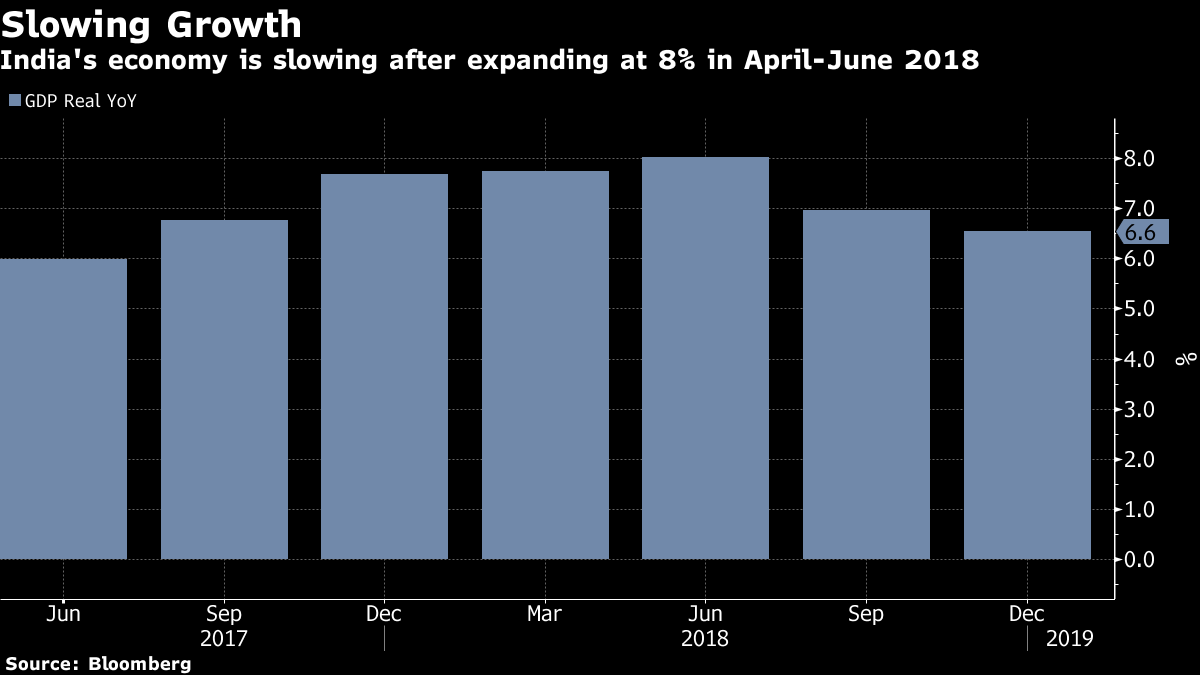 Deputy Governor Viral Acharya — in charge of monetary policy — voted to keep the rate unchanged at the April meeting as he opted to wait and watch. His colleague, Michael Patra, a policy hawk until December, voted back-to-back for a cut.
Key Insights
Das said investment demand was losing traction, with additional risks from a deceleration in exports.Given the benign inflation outlook, he said the time was ripe to address the challenges to sustain growth of the Indian economy
Acharya flagged climbing crude oil prices as a risk to inflation, saying its momentum cannot be taken lightly given the uncertainty witnessed last year
Chetan Ghate, another policy maker who voted with Acharya to keep rates unchanged, said frequent changes in policy rates and stance runs the risk of introducing uncertainty and volatility
Patra said the weakening of sales of fast-moving consumer goods imply that consumption spending may be losing steam.Further, trends suggest absence of investments in new manufacturing capacity, which point to difficulty in sustaining the current pace of growth
Ravindra Dholakia, a dovish member who voted to change the stance to accommodative, said with inflation well under control, cutting the policy rate gradually over time would correct the real interest rate in the economy and encourage investments.He noted that most central banks globally have changed their tone to dovish
Pami Dua voted for a cut, citing the global growth slowdown and a benign global and domestic inflation outlook
What Bloomberg's Economists Say
"The RBI's April monetary policy meeting minutes support our view that the central bank's current easing cycle still has more room to go."
— Abhishek Gupta, India economist
Get More
The dovish tilt may help clear the air for some traders, who were disappointed after the RBI's April 4 decision to keep the monetary policy stance neutral fell short of their expectations
The RBI, which aims to keep inflation at 4 per cent over the medium term, also lowered inflation projections and economic growth forecast at its April meeting.
Click here to read more on why that may put the central bank on course for its most aggressive monetary policy easing in more than three years
Companies have shied away from borrowing in a market where demand from both home and abroad has ebbed. The total value of new projects fell to 1.99 trillion rupees ($29 billion) in the quarter to March from 3.12 trillion rupees in the three months through June, according to data from the Center for Monitoring Indian Economy
---
Also read: Economy needs to grow at 8% for India to deal with poverty, says RBI's Shaktikanta Das
---
Get the PrintEssential to make sense of the day's key developments