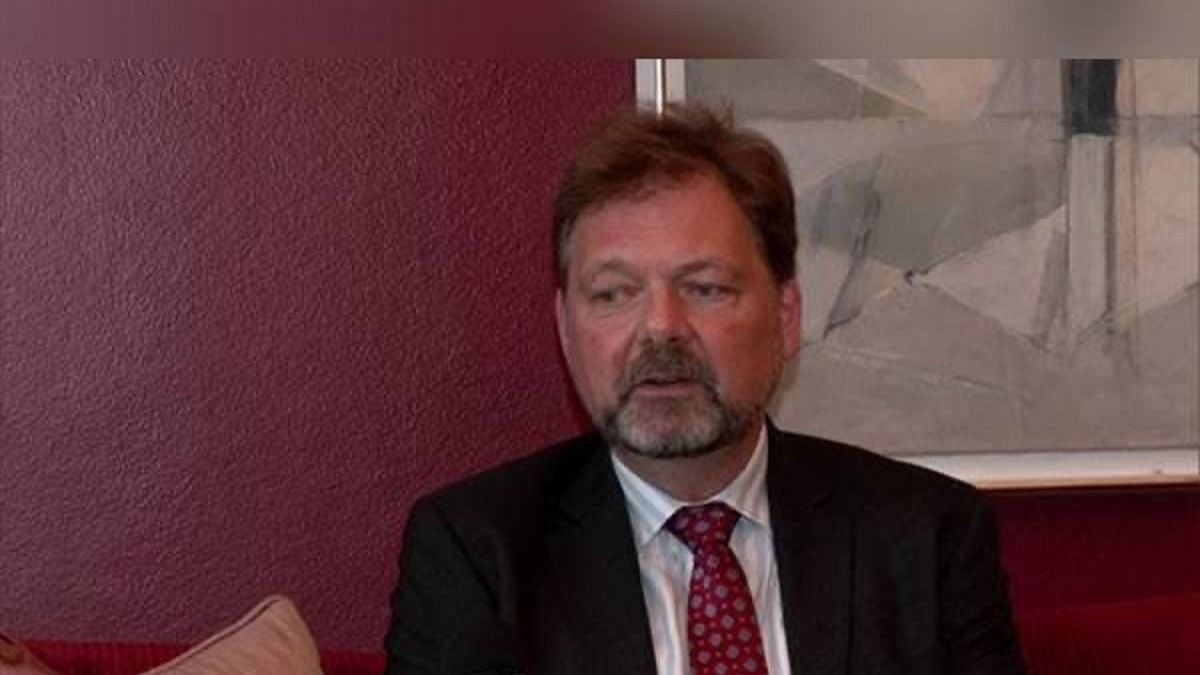 New Delhi: Germany and India will always be like-minded partners while China will remain a long-term challenge for Berlin, which is the reason why it will continue to focus on the Indo-Pacific in the long run, Philipp Ackermann, the newly-appointed German ambassador to India, said.
In an interview to ThePrint, Ackermann said that after sending the German warship 'Bayern' to India in January 2022, Berlin has not been able to make much moves in the Indo-Pacific region as it is right now focussed more on the Russia-Ukraine war that impacted the lives of "every European". But he said the fact that Germany is participating in the ongoing 'Pitch Black' exercise shows Berlin's long-term commitment to the Indo-Pacific region.
On the Russia-Ukraine war, which has been going on now for over six months, the German envoy said just as Ukraine is facing an attack from Russia, which he sees as a "violation of international law", India, too, is facing the same challenge with its "northern neighbour".
"India is like-minded, that's not the case with China [for Germany]. We are buying gas from Russia but we are planning to bring it down. But on [issue of] Ukraine, we should question the violation of international law and how we can overcome the food crisis in the global south," he added.
India realises this because it faces the same issue with its "northern neighbour", the envoy said, in reference to repeated transgressions by the Chinese People's Liberation Army (PLA) along the Line of Actual Control (LAC) in eastern Ladakh.
However, Ackermann said the Russia-Ukraine war can only be compared to the India-China military standoff at an "abstract level" since in terms of "dimension", both issues are "completely different".
"What we see now is aggression which we haven't seen in the last 70 years when a big country, under some strange pretext, invades a smaller country with tanks…I think that the Indian side does recognise that this is a violation of international law. Basically, this is also an Indian problem, which you have in your northern border. You have been experiencing it every couple of years. So Indian understanding and consciousness is there," he said.
Ackermann, who took charge as Berlin's envoy in New Delhi earlier this month, also said: "You should not forget that China claims that Arunachal Pradesh is an integral part of China, which is outrageous in a way and therefore, I think you see very clearly that infringement at the border is extremely difficult and should not be accepted."
He further emphasised on the difference between the Russia-Ukraine conflict and the India-China standoff.
"What happens at the border with China has nothing to do with what happens in Ukraine. China doesn't hold 20 per cent of Indian territory. China is not systematically destroying every village, every town. This, by dimension, is a completely different policy at the border. It can be compared at an abstract level," he said.
On Europe's, and particularly Germany's purchase of Russian oil and gas, the German envoy said that there is "no doubt that in Europe, we have a huge energy problem not because of shortages but because of price".
"Government is trying to prepare the people of Germany for a tough winter and the government is trying to help people who are in need…We are prepared for that," Ackermann said, adding that he was very confident that people understand why this is happening, "because of Russians playing around with the gas…".
"They are giving only 20 per cent of what they are obliged to give under the contracts. And now they have stopped for a couple of days."
Natural gas prices are at an all-time high in Europe with the Russian Nord Stream 1 pipeline pumping at only 20 per cent capacity. Asked if there are guarantees that Russian state-owned Gazprom will restart gas flows via Nord Stream 1 after a three-day maintenance shutdown starting 31 August, Kremlin spokesman Dmitry Peskov was quoted as saying Tuesday: "There are guarantees that, apart from technological problems caused by sanctions, nothing hinders the supplies."
---
Also Read: Xi won't settle for 'diplomatic compromise' soon on India-China border, says Australia ex-PM Rudd
---
'Germany is focussed on Indo-Pacific'
Ambassador Ackermann also said that Germany is one of the few countries within the European Union (EU) that has its own Indo-Pacific policy. 
However, he admitted that, for now, Berlin's focus has shifted from the Indo-Pacific owing to the Ukraine war.
"Germany is one of the few countries in Europe that has clearly stated its Indo-Pacific policy. We issued guidelines and that shows that the German government is committed to this. I know our defence department is planning on new engagement in the region. It is clear that has to happen in the dimension of what we can deliver," he said.
Adding that Germany is "very much focussed" on the Ukraine crisis, Ackermann said: "Generally speaking, you will see more of Germany in the region and also on water or land. This 'Pitch Black' exercise is going on in Australia, the frigate that was here last year, and I know that plans are made to send new ships in the future. Germany will be fulfilling its commitments here (in the Indo-Pacific)."
The German envoy also believes that while India and Germany are "close partners", there are also differences that both sides must discuss in a frank manner.
On Germany's condemnation of the arrest of journalist and Alt News co-founder Mohammed Zubair in July, Ackermann said the remarks were made at a press conference in response to "repeated questions on this case".
"Let me say on an abstract level, Germany and India have a partnership that is so sophisticated, so granular — to some extent — that, in this context, free discussion is possible and must be possible. So we are also putting subjects on the table where we basically don't agree on some issues and I think that's fine, frankly," he told ThePrint.
(Edited by Amrtansh Arora)
---
Also Read: India lambasts China's Lanka envoy on 'aggression from northern neighbour' remark
---