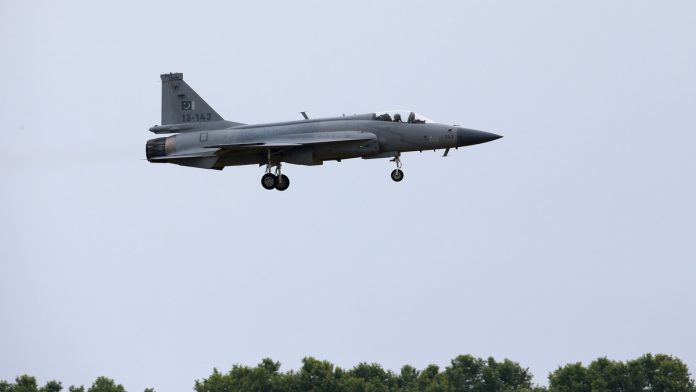 Text Size:
New Delhi: Morning headlines from Pakistan's dailies had warned of possible retaliation from Pakistan for the Indian Air Force's airstrikes against Jaish-e-Mohammed (JeM) terror camp in Balakot. That came to pass later in the day with reports of Pakistani incursions into Indian airspace and the two countries downing each other's air force planes.
As tensions escalate between the two nuclear neighbours, ThePrint takes a look at headlines from Pakistan in the last two days.
---
Also read: IAF fighter pilot missing in action after fighting with Pakistani jets, says India
---
'Pakistan hits back'
This morning's headlines from mainstream newspapers are chronicles of events foretold.
"Pakistan military warns India of a big surprise," reads a headline from the Times of Islamabad and "Be ready for our surprise!" reads one in The Nation.
Quoting military spokesperson Major General Asif Ghafoor, Times of Islamabad's report said India should "get ready for our response which will definitely come."
A few hours later, Pakistan was quick to take responsibility for the reported crash of an IAF jet crash this morning across the LoC.
Newspaper headlines reflect Pakistan's position, with Dawn saying "PAF shoots down two Indian aircraft inside Pakistani airspace; one pilot arrested."
The News International says, "Pakistan hits back," and writes in its report that "two Indian fighter jets were shot down today in response to Indian aggression."
Initially, reports said one pilot was arrested and another killed, but now Pakistan's news channels were showing only one alleged pilot in custody.
ARY News, a Pakistani news channel, ran unverified footage of the pilot in question.
At 3.15 pm, Indian foreign ministry spokesperson admitted one Indian plane had fallen and said one Indian pilot was "missing in action." He refused to provide further details.
---
Also read: Those who 'commit, incite, support' terror must be held accountable: India, China & Russia
---
'Nobody killed'
On Tuesday's IAF strikes, Pakistan's media is quite clear: "No blood. No bodies. No debris. No tragedy," writes the Express Tribune.
Dawn runs a similar report, saying "Villagers near Balakot say nobody killed or injured by Indian aircraft."
Pakistan Today's editorial dated 26 February writes China and the international community's call for restraint is "sound advice which should lead everyone to discourage war cries…While supporting the indigenous struggle of the brave Kashmiri people politically and morally Pakistan has to urgently get rid of whatever terrorist networks still exist in Pakistan in a convincing manner. Everyone knows Pakistan has nuclear weapons. No country would however appreciate if we dangle the threat."
Check out My543, our comprehensive report card of all Lok Sabha MPs.