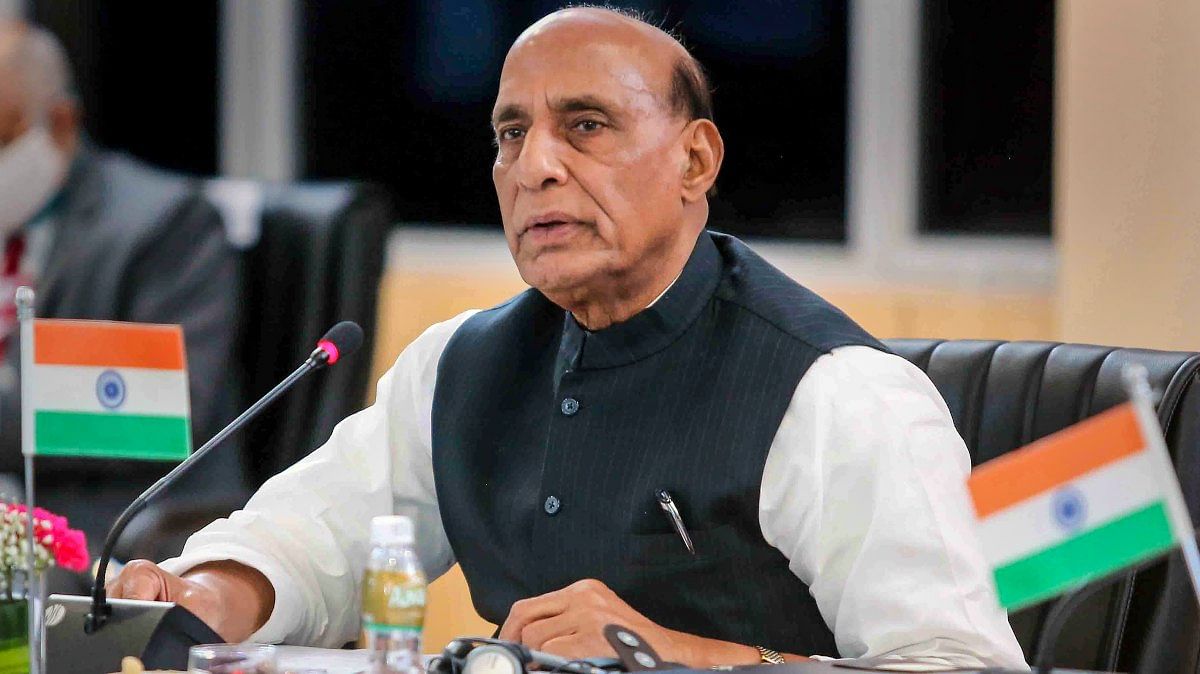 New Delhi: Defence Minister Rajnath Singh has directed the Army, Navy and the Air Force to speed up expenditure and spend the allotted amount under the Union Budget 2021-22 ahead of a mid-term review by the Ministry of Finance.
Sources in the defence and security establishment said Singh has asked the armed forces to ensure that payments scheduled for the month of October to defence public sector undertakings are given out as advance in September.
The directions came after the minister carried out a budget review last week with the service chiefs, the defence secretary and the secretary, defence production. The service chiefs briefed the minister on various procurement cases that have been inked, and others that are in the pipeline.
Sources said the finance ministry carries out a mid-term review in October as it starts planning for the next fiscal's budget.
"The three services have been given greater budgetary allocation for capital procurement. A lot of financial powers, both for capital and revenue expenditure, have been decentralised and the services have been spending. It is important to speed up the spending of the allocated budget," a source said.
A second source said there has been a greater emphasis on spending to enable modernisation, especially in cases that can be dealt directly by the service headquarters and the commands.
"There are certain projects that take their own time because they are larger expenditure and go through a process… the three services have been encouraged to spend as much as they need from through their financial powers," the second source said.
The source explained that certain payments can be given out as an advance, ahead of the scheduled date. But such payments can only be extended to defence PSUs and not private companies, the source added.
---
Also read: Rajnath Singh talks 'lessons' from Taliban takeover, hits out at 'irresponsible states'
---
Defence deals, and decentralisation of powers
Over the last week, the defence ministry has inked two major contracts, totalling nearly Rs 30,000 crore. This involved the contract with Airbus for procuring 56 C-295MW transport aircraft, and the Arjun tanks.
In February, Finance Minister Nirmala Sitharaman had announced a nearly 19 per cent jump in the capital budget for the forces in 2021-22.
The government has since taken a number of steps this year to decentralise the financial powers given to the forces. On 17 February, it approved enhanced financial powers of up to Rs 200 crore for senior officers of the three services to make capital procurement.
This was the first time that regular financial powers, as opposed to special financial powers, devolved below the office of the vice-chief for capital procurement, which deals with buying of new equipment.
Earlier this month, the defence ministry also approved expansion of financial powers to the armed forces for revenue procurement so that the process of making purchases for operational preparedness could be hastened up.
---
Also read: Behind IAF's new deal for Mirage 2000 spares is a 40-year saga of missed opportunities
---