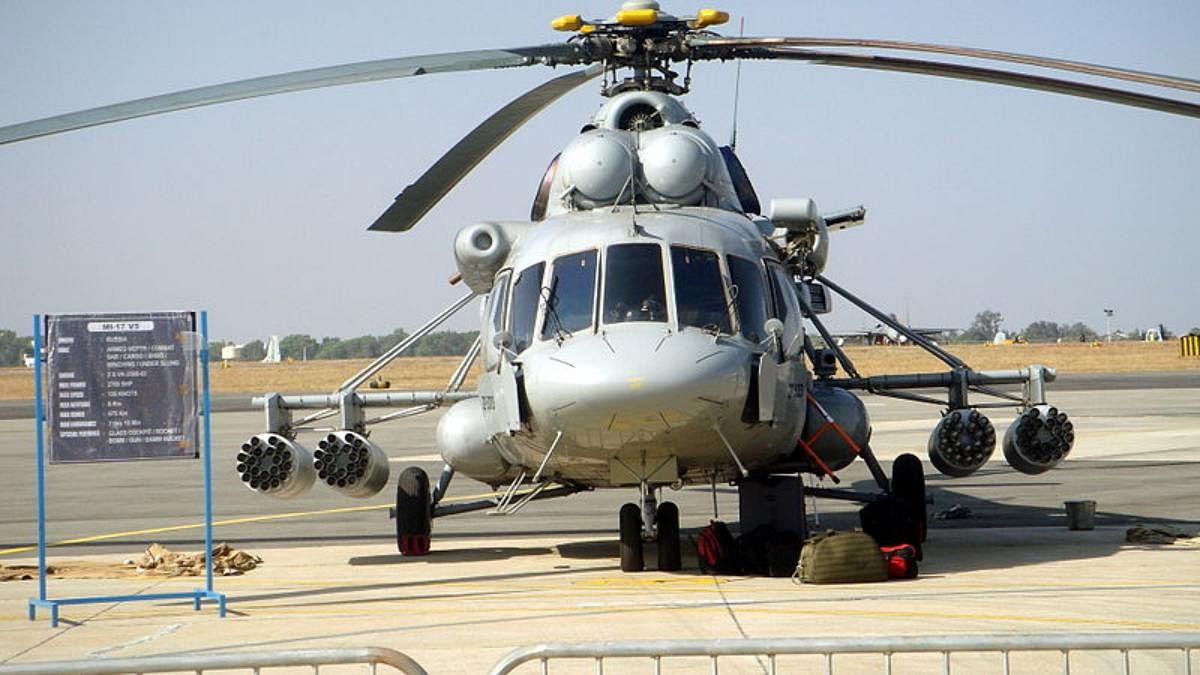 New Delhi: The Indian Air Force (IAF) is arming its fleet of the earlier variants of Mi-17 helicopters with indigenous armour to withstand fire from small arms and snipers in close contact operations, like in Naxal-infested areas.
Sources in the defence and security establishment said that while the latest variants of Mi-17 – the V5s – have Russian clip on, clip off armour, the earlier variants do not. They also said the new armour being bought from state-run Mishra Dhatu Nigam Limited (MIDHANI) is much lighter and durable than the Russian product.
The sources added that all new Mi-17 V5 helicopters sent for Naxal operations already have armour protection — additional plates that are fitted on the choppers.
"The Mi-17 V5s came with additional armour protection. However, the earlier variants of Mi- 17s did not have them. The IAF is now procuring them from Midhani which are also lighter," a source in the defence establishment said.
Sources explained that unlike the steel-made Russian armour, the ones manufactured indigenously are made of composite that reduces its weight by 40 per cent.
Lighter weight means a helicopter can carry more personnel during operations and is also able to fly higher and faster than it would when fitted with a heavier Russian armour.
This also means that it will become tougher to hit these light-weight choppers with small arms.
Sources explained that the armour manufactured by Midhani are also clip on and clip off, which means they can be fitted and taken down depending on operational needs.
HAL plans new helicopters to replace Mi-17s
The IAF currently operates about 250 Mi-17 helicopters and these can carry up to 24 passengers, or 36 troops, in full combat gear. It is derived from the Mi-8 series of helicopters which entered India in 1971 and was decommissioned in 2017.
The phasing out of the earlier versions of these helicopters was to begin around 2028. The latest versions — Mi-17 V5 (inducted since 2011) — was to be the last ones to be phased out.
As reported by ThePrint, French defence major Safran and the state-run Hindustan Aeronautics Limited (HAL) are also in talks to jointly and indigenously manufacture a new engine that will power India's plans to have its own medium weight military helicopters.
These helicopters will eventually replace the Mi-17 V5s.
---
Also read: 'Situation at LAC unpredictable, PLA troop increase along border in Northeast': Army chief
---