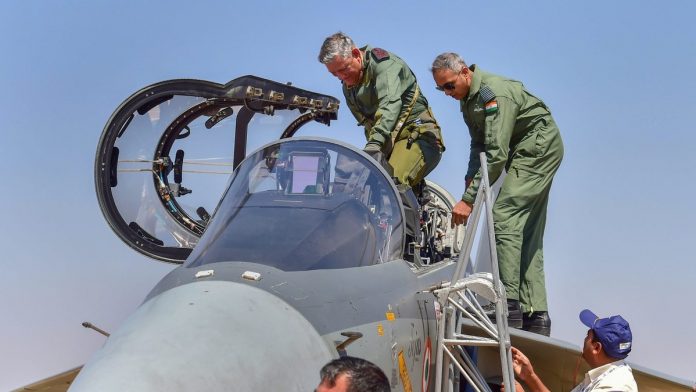 Text Size:
Bengaluru: Indian Army Chief General Bipin Rawat Thursday took a nearly half-an-hour-long sortie in the indigenously-built light combat aircraft (LCA) Tejas in the skies above the Yelahanka air base in Bengaluru.
Calling it an "experience of a lifetime," the Army chief complimented the avionics of the aircraft.
"I could also see the manner in which the pilot could hit out at the targets, both in the radar modes and other modes. It was accurate," said Rawat on the second day of Aero India 2019.
"I think it's a wonderful aircraft. If this gets added to our inventory, it will increase the strength of our air power," said the Army chief.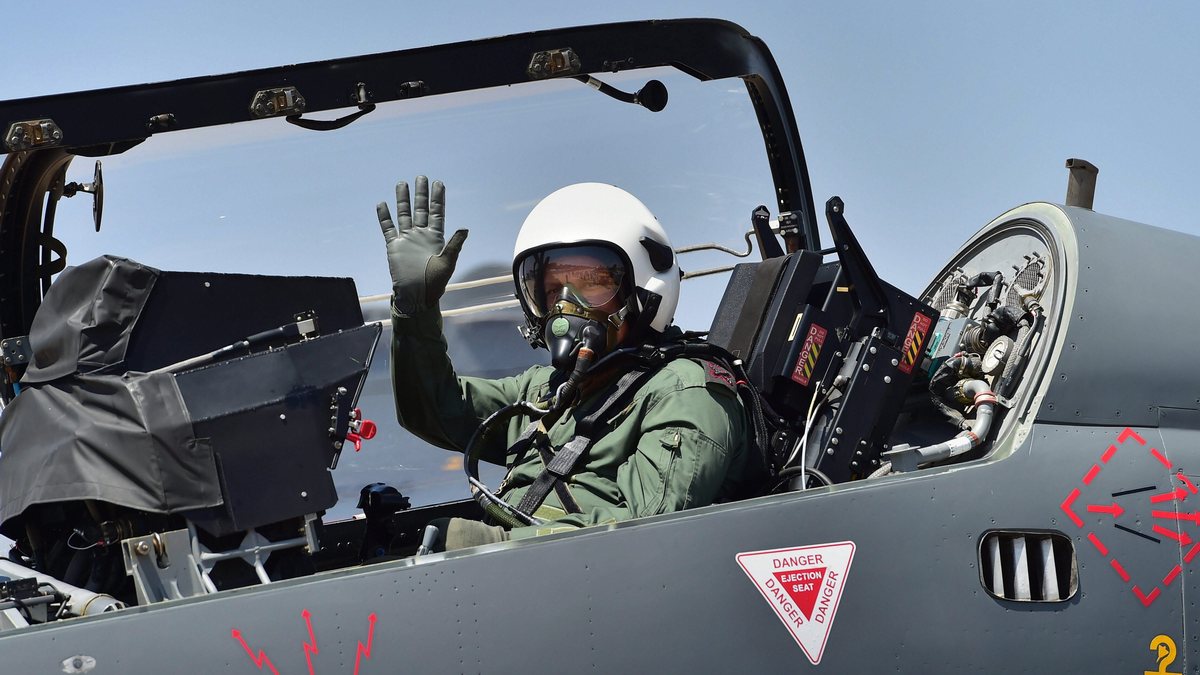 LCA Tejas Wednesday received the final operational clearance (FOC) for induction into the Indian Air Force (IAF) during a special ceremony at the ongoing airshow.
During the ceremony, India's military aviation regulator CEMILAC handed over the FOC certificate and other release-to-service documents to IAF Chief Air Marshal B.S. Dhanoa.
The advanced features of the FOC aircraft includes Beyond Visual Range Missile capabilities, Air-to-Air Refuelling, Air-to-Ground FOC earmarked advanced weapons and delivery system, said an official statement.
---
Also read: Fight's on the ground at airshow as Boeing takes a jibe at Lockheed Martin over IAF contract
---
Morale booster
Speaking to ThePrint on the sidelines of the show, Defence Research Development Organisation (DRDO) chief G. Satheesh Reddy said Rawat's LCA Tejas ride will boost the morale of scientists and other employees of DRDO and Hindustan Aeronautics Ltd (HAL).
"He is the top military person of the country and him flying the Tejas will motivate the DRDO scientists and others who have been working on the project," he said.
The IAF recently placed an order of 83 advanced FOC aircraft of the fighter jet.
HAL will reportedly be producing 16 LCAs in the improved FOC version.
---
Also read: Aero India gets lukewarm response from industry, empty chairs greet minister Sitharaman
---
For ThePrint's smart analysis of how the rest of the media is doing its job, no holds barred, go to PluggedIn