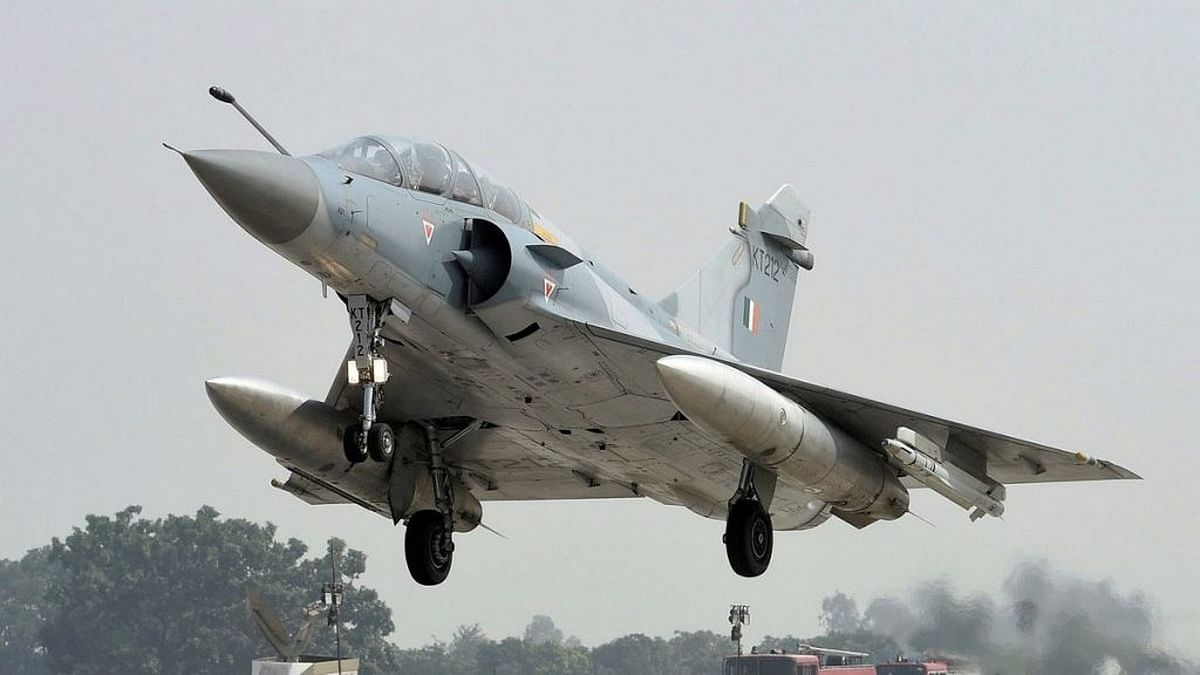 New Delhi: In a tragic incident, a Su-30MKI and Mirage 2000 of the Indian Air Force (IAF) crashed following what is believed to be a mid-air collision near Morena in Madhya Pradesh which led to the death of one pilot while two others ejected safely.
The accident took place during a routine training exercise, and while remains of the Mirage 2000 was recovered in Morena, the Sukhoi debris was found in the nearby Bharatpur in Rajasthan.
The IAF in a statement said two fighter aircraft of IAF were involved in an accident near Gwalior today morning.
"The aircraft were on a routine operational flying training mission. One of the three pilots involved sustained fatal injuries. An inquiry has been ordered to determine the cause of the accident," it said.
While the IAF remained tight-lipped about what actually happened, sources in the defence establishment said that there was a mid-air collision and the Mirage 2000 crashed immediately after.
The pilot of the Mirage 2000 was killed.
Sources said the two Sukhoi pilots managed to keep their aircraft in the air despite one of the two engines catching fire. However, they could not regain full control for a safe landing and safely ejected. The debris was found in Bharatpur.
Defence Minister Rajnath Singh was briefed by IAF chief Air Chief Marshal V.R. Chaudhari about the crash and sources added that the minister is "monitoring the developments closely".
The SU-30MKI is a twin-seater while the Mirage 2000, involved in the accident, is a single-seater aircraft. The Mirage took off from Gwalior, home to the fighters.
Su-30MKIs are developed by Russia's JSC Sukhoi company and built under license by India's Hindustan Aeronautics Limited (HAL). The Mirage 2000s are developed by French defence conglomerate Dassault Aviation.
(This article has been updated with latest developments)
---
Also read: Rafale, Sukhoi, Chinooks: IAF to launch massive exercise in Eastern sector starting Thursday
---