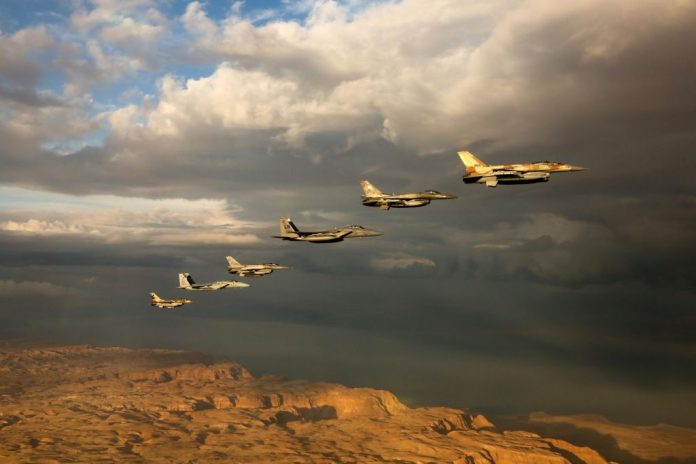 Text Size:
Exercise Blue Flag to take place in November and US, France, Germany are among participants.
India is likely to send its special operations C 130J aircraft for its first ever air force exercise in Israel this November. Exercise Blue Flag will see at least eight nations in attendance, including the US, France and Germany.
The Blue Flag exercise – to take place at the Ovda Airbase in – is the largest ever to be hosted by Israel. Over 60 combat aircraft are set to undertake complex manoeuvres and training missions including air-to-air combat, ground attack and special operations deployment.
The Indian Air Force (IAF) is not willing to comment on the exercise, but sources have told ThePrint that C 130Js from the `Veiled Vipers' squadron are likely to head to Israel. As of now, fighter jets are not part of the Indian contingent for Blue Flag.
While military ties have been strong for years, there was reluctance in the past to conduct joint training missions in Israel due to political considerations. The recent visit by Prime Minister Narendra Modi is an indication that things have changed and the Blue Flag exercise could be a precursor to a more public military engagement.
India's deployment of C 130Js for the exercise means that it will take part in special operations training – a speciality of the Israeli defence forces that are known for stealthy, deep strike missions.
The IAF is also likely to face the French Rafale fighters as part of the exercise, besides F 16 and F/A 18 fighters that are vying for upcoming Indian orders. India has placed an order for 36 Rafale jets.
The Indian C 130Js who have the motto 'Kill with Stealth' and are tasked with undertaking "quick deployment of 'Special Forces' in all weather conditions, including airdrops and landings on unprepared or semi-prepared surface even in complete darkness".
India has been training its special forces, including the Garuda commandos with the C 130J, which is capable of "rapid forward basing of personnel and equipment in emergent situations". The Indian version is equipped with special equipment like Forward Looking Infra Red (FLIR), Heads Up Display (HUD) and navigational aids, that lets it operate in pitch black conditions.
The aircraft has demonstrated capability to operate from high altitude airstrips on the China border as well, including the Daulat Beg Oldie (DB0) landing ground located at 16,600 feet.
Separate fact from fiction, the real from the fake going viral on social media, on HoaXposed .