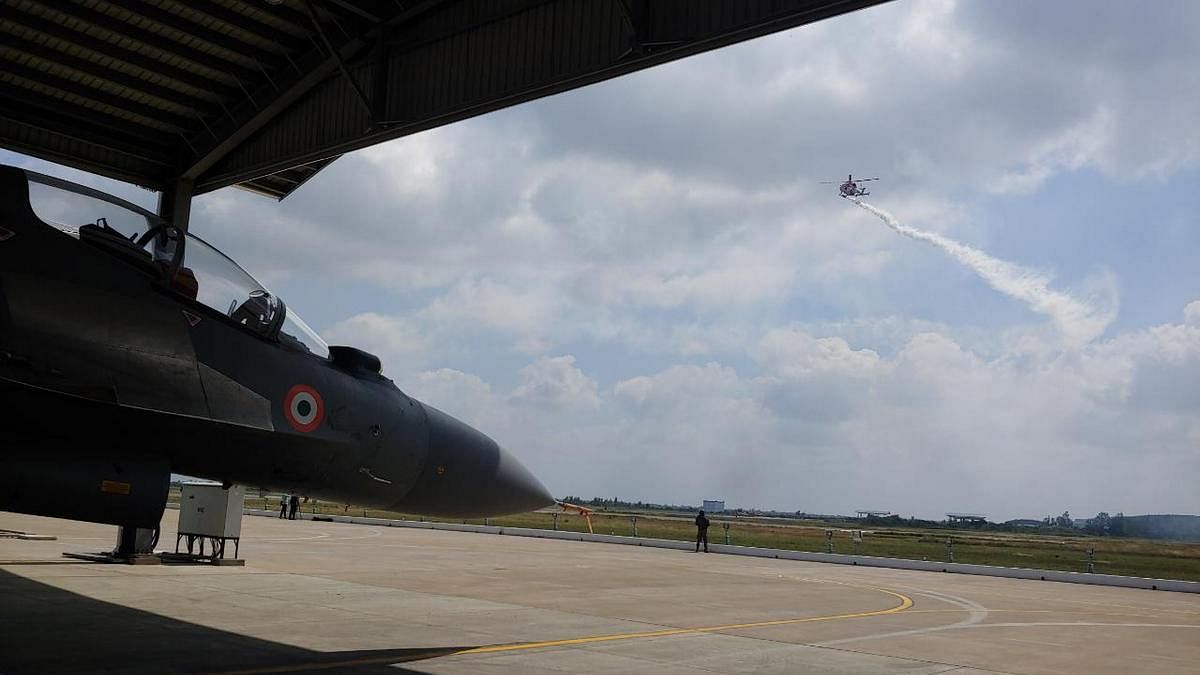 New Delhi: The Indian Air Force Monday commissioned the 222 'Tiger Sharks' squadron of Sukhoi Su-30 MKI fighter jets in Thanjavur, Tamil Nadu, equipped with the supersonic BrahMos cruise missiles that have a range of over 300 km.
The ceremony was attended by the Chief of Defence Staff Gen. Bipin Rawat and Air Chief Marshal Rakesh Bhadauria.
This is the first time the Fourth Generation air dominance fighters have been based out of the Southern Air Command. Given the Su-30s' maritime strike capability, the IAF has made this move with an eye on the increasing Chinese presence in the Indian Ocean Region (IOR). Air chief Bhadauria said the decision to deploy the Su-30 MKIs at Thanjavur was taken due to its strategic location.
The Su-30s have a range of about 1,500 km without mid-air refuelling capacity, and now come equipped with the 2.5-tonne air-launched BrahMos.
The Tiger Sharks squadron will eventually have 18 fighters, about six of which will be equipped with BrahMos.
---
Also read: HAL needs new orders to prevent complete halt of production after 2021-22
---
Capability jump
While India has inducted about 260 of the 272 Sukhoi Su-30 MKIs it ordered, about 40 of them are being reconfigured to fit the BrahMos missile.
"The integration of the BrahMos to the Sukhois is a huge capability jump. Combined with the fact that there is now a Sukhoi base in Thanjavur, one can only imagine the huge strategic heft that India gets in the IOR," a senior IAF official told ThePrint.
China has been very bullish on the IOR, and has also said the Indian Ocean cannot be the backyard of India.
Over the years, China has managed to string together a patronage network of multiple South Asian coastal nations through massive investment spending, focused port development projects, and collaborative naval equipment transfers, even as it keeps making military forays, much to the discomfort of India.
Work is already on to increase the range of the BrahMos missile to over 500 km, with India joining the 34-nation Missile Technology Control Regime (MTCR) in June 2016.
The resurrected squadron
The 222 Squadron that has now been resurrected was first raised at the IAF's Ambala station in Haryana in September 1969, with Sukhoi Su-7s — a swept-wing fighter jet.
In July 1971, the squadron moved to Punjab's Halwara and took part in the Bangladesh Liberation War of 1971. The squadron won one Mahavir Chakra, three Vir Chakras and three Vayu Sena medals.
In December 1985, the 'Tiger Sharks' became the first squadron to be equipped with MiG-27s.
---
Also read: India test fires K-4, a 3,500 km nuclear-capable missile meant for Arihant submarine
---