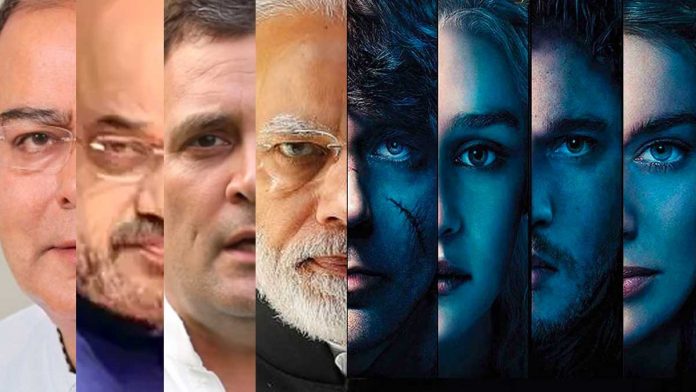 Text Size:
"There is only one war that matters. And it is here"
Game of Thrones, the global blockbuster, isn't simply blood and incest, it's also the breath-taking characters, dirty politics, and muddled relationships, all in the thirst for the throne – not much unlike Indian politics.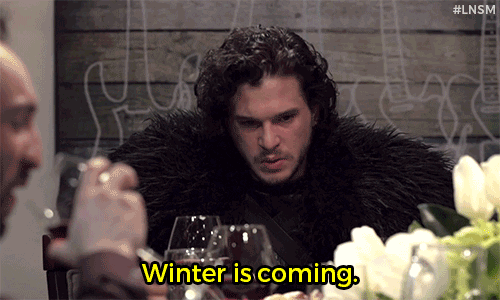 Just as national elections get underway in India, the much-anticipated final season of Game of Thrones is here too. ThePrint brings you an analysis of the Great Indian Election Saga through the lens of the vastly-popular fantasy series.
"You know nothing, Jon Snow"- Ygritte
Ygritte, the red-headed warrior and lover of Jon Snow, tells him that he is naive and knows little of the world.
This election will be the first true test for the leadership skills of Congress president Rahul Gandhi, seen as the prince of the Nehru-Gandhi dynasty. It will also determine whether he has picked up the required acumen on his turbulent and somewhat reluctant political journey.
"All that time I was gone, it was as if I went to sleep for year. And when I woke up, the world's fallen apart."- Jon Snow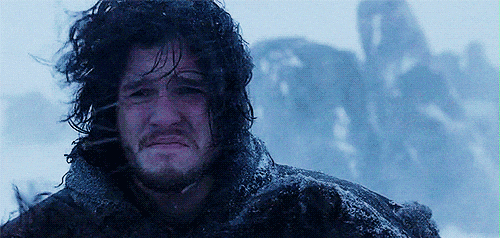 These words of Jon Snow could well be Rahul Gandhi-speak about the last five years as he arduously rebuilt the Congress from its humiliating 44-seat tally of 2014. In a speech made recently, he said, "I will remonetise what Modi demonetised."
---
Also read: Game of Thrones: A dangerous world where LGBTQ characters die young or rot in jail
---
"I will take what's mine with fire and blood"- Daenerys Targaryen
Daenerys, the "mother of dragons", knows getting what you want isn't easy — and you shouldn't expect it to be.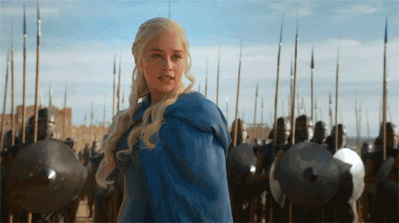 PM Narendra Modi avenged the horrific Pulwama attack, which killed 40 CRPF personnel, by ordering airstrikes against the perpetrators, the Jaish-e-Mohammed, on their home ground in Balakot, Khyber Pakhtunkhwa. The message of the exercise was not lost on anyone.
"Night gathers and now my watch begins"- Night's Watch, the military order that guards the Seven Kingdoms from the lands beyond.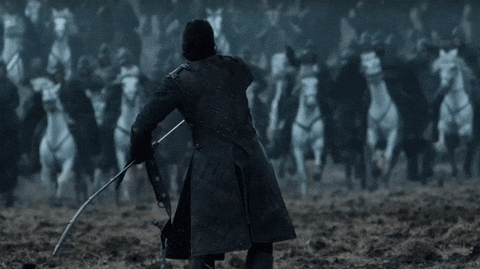 The title of the ultimate watchman this election belongs to PM Narendra Modi, with his viral "Main Bhi Chowkidar" slogan. Or is it the Election Commission of India, which is monitoring and reining in politicians as they violate the model code of conduct?
"Never forget what you are. The rest of the world will not. Wear it like armour, and it can never be used to hurt you."- Tyrion Lannister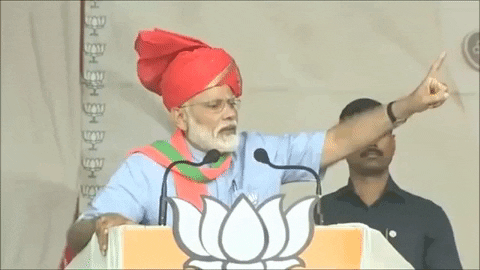 The words of the witty dwarf of the Lannister clan evoke a theme often noted in Prime Minister Modi's speeches. As the PM said in a speech last year, "I am a poor mother's son. Poverty gave me courage and honesty. Poverty taught me how to live. I have experienced the pain and misery of poverty first-hand."
PM Modi wears his humble origins as armour, while using them as his USP against the Congress dynasty.
"Everyone is mine to torment"- Joffrey Baratheon, son of Cersei Lannister and her brother Jaime Lannister
Isn't it, Amit Shah? In Joffrey's world, being king means that everyone is yours to torment. BJP president Amit Shah, widely believed to be one of the most powerful men in India, has often employed rhetoric that relies on hateful imagery for illegal migrants from Bangladesh, whom he has referred to as "termites", while using terms such as "anti-national" for those who diverge from the BJP's line on issues such as AFSPA and sedition.
In Game of Thrones, which will release its final season this week, you either win or you die. In Indian politics, you just live to fight another day.
---
Also read: Here's who will die in Game of Thrones final season, predicts data scientist
---
Get the PrintEssential to make sense of the day's key developments