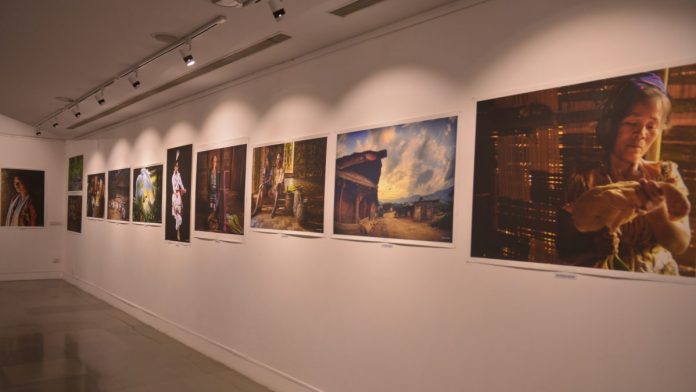 Text Size:
Shyamal Datta's photographs depict the different daily rituals of different tribes, with fire emerging as a recurring theme.
New Delhi: Call it an ode to endangered customs. An exhibition underway at the India International Center in New Delhi attempts to capture the everyday life of a few tribes from the northeast.
Titled 'Fire to Fire From Dawn to Dusk: Northeast India's Vanishing Way of Life', the collection of 49 photographs will be on display till 21 September.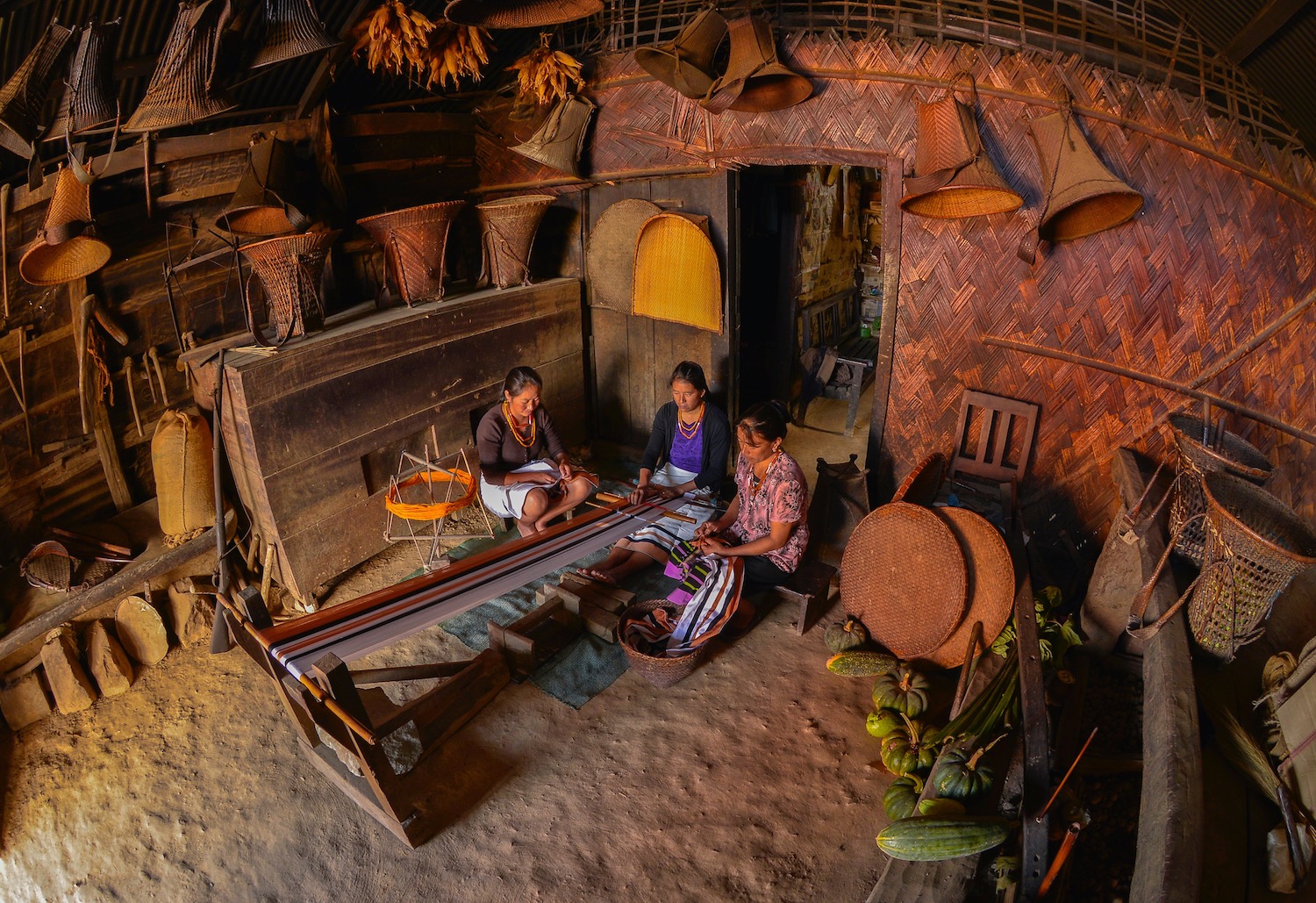 The man behind the project, Shyamal Dutta, 62, was born and brought up in Shillong, the capital of Meghalaya.
---
Also read: Kuki Black Day is a grim reminder of a horrible massacre in the northeast
---
Datta says he has been a keen observer since childhood, always fascinated by plants and animals. His subsequent move to the US and brush with wildlife photography gave him a chance to travel the world, he added, but an "epiphany" brought him back home.
"I wanted to see what was there in my backyard," he said, "I came for a vacation and found that I had been looking for creativity and beauty across continents, and right here at my backdoor there was something that was so underplayed and unknown, and yet so spectacular."
"I sold my property, my house, donated my clothes, bought a one-way ticket, and came back here," he said, "My mission is now to recalibrate myself and document my backyard."
Datta's photographs depict the different daily rituals of different tribes, with fire emerging as a recurring theme.
A typical day for tribals starts at dawn, Datta explained, when people wake up and light a fire in the central room.
Dawn to dusk
A pot of water is put to boil and a simple meal of vegetables, meat and rice is cooked. After getting ready for the day and eating the first meal, people climb the hills to tend to their crop, he added.
The traditional society in the region is mostly agriculture-based. After a day of toil, the men and women return to their houses around late afternoon, light up another fire and cook. They eat their second meal early evening, around 6 pm.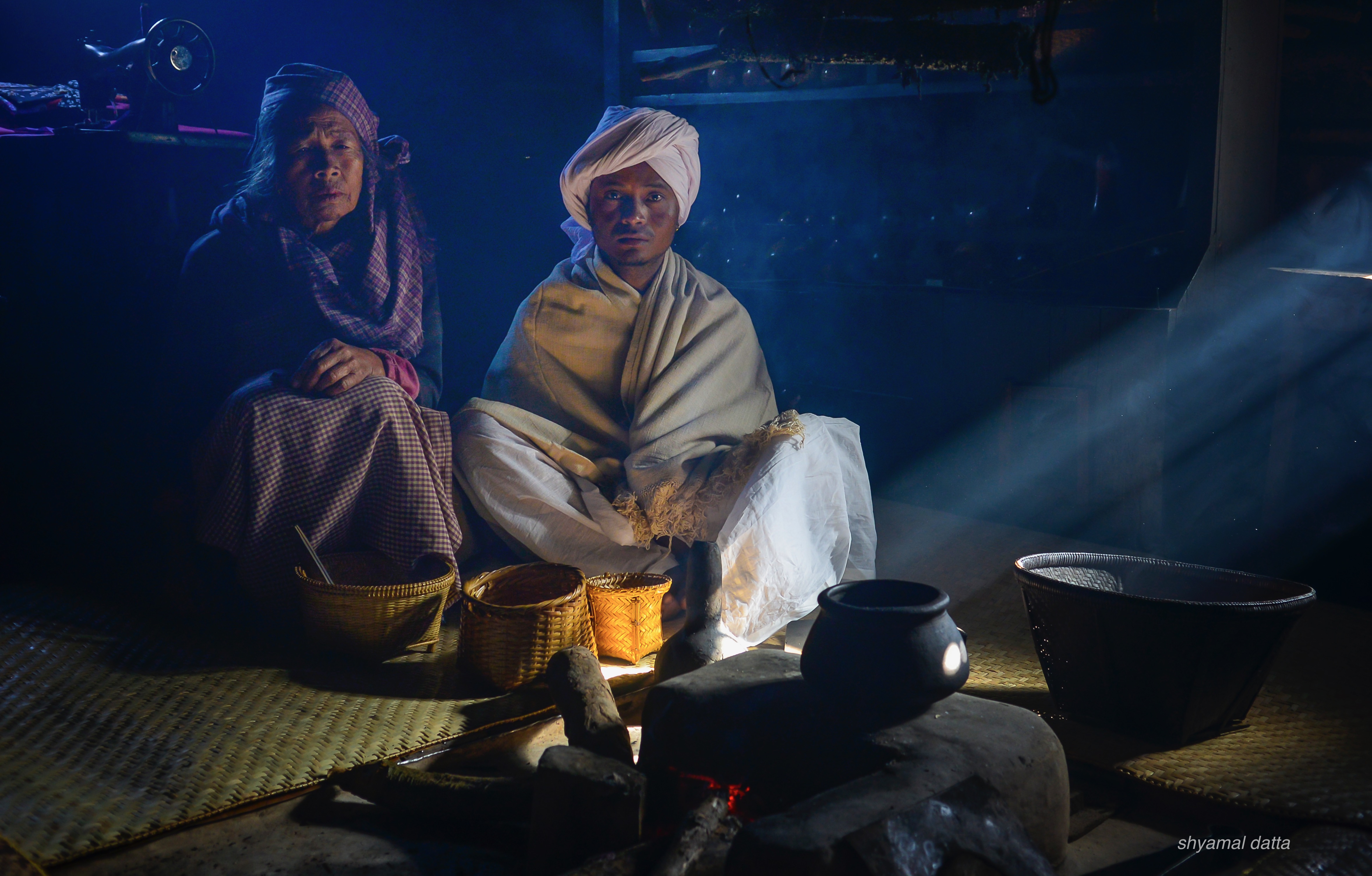 After socialising with fellow community members over some rice beer, they go to bed. Thus the title, from dawn to dusk, from one fire in the morning to another in the evening; that's what the photographs capture, Datta explains.
The second part of the title, referring to a 'vanishing way of life', is a personal observation Datta made over eight years of interactions with the communities.
Datta said the growing bent towards western culture and technology was causing the traditional ways of life to vanish. As an example, he cited the example of a Zawlbuk in the Mizo society — a gurukul-like institution where young boys and girls are sent to train and grow into holistic individuals with traditional values.
He said the schools were vanishing today, with convent schools increasingly taking over practices such as education.
---
Also read: Why first phase of Bru refugee movement from Tripura to Mizoram failed
---
Explaining the challenges he faced while staging some photographs, Datta said the younger people were reluctant to put on their traditional attire and wanted to wear jeans instead; an attitude, he fears, will kill the last remnants of tradition still preserved by the older generation.
"I am scared because I have very little time to capture them all, before they vanish forever," he added.
Get the PrintEssential to make sense of the day's key developments.