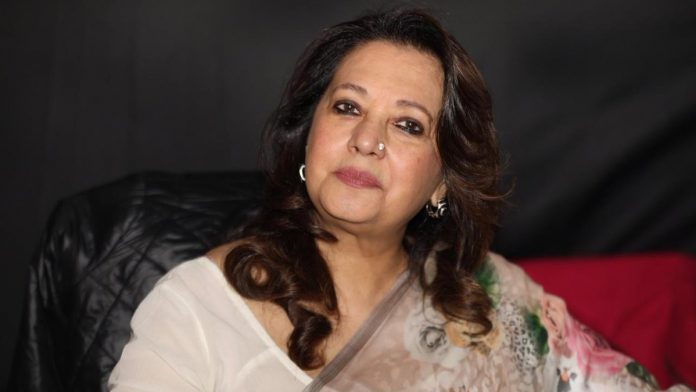 Text Size:
New Delhi: If someone had given you a kiss against your wish six years ago, what can be done about it today? Nothing, thinks actor-politician Moon Moon Sen.
At a BBC Hindi event in New Delhi, titled 'Leader bhi, nidar bhi' (fearless leaders), the actor, Trinamool Congress politician, wife and mother of two actor daughters said she finds the #MeToo movement "irrelevant" in today's times. Sen suggested that woman had to speak about the incidents immediately after they occurred — that they lost relevance if spoken about years later.
Sen then recounted a recent incident in Delhi — "you know what happens in Delhi" — when a man brushed passed her and she chose to ignore it. She said she would have liked to have given him a slap, but that he was drunk and may have retaliated. So, she let it pass.
The youth present at the discussion were startled by her comments, and some quizzed her on how such incidents could be prevented if they did not speak up, irrespective of when the incident occurred.
But Sen did not agree. She felt that that many women came out with stories of such incidents for "personal motives", and not for justice.
---
Also read: Hey #MeToo activists, there's a lot you don't know about sex and assault in India
---
#MeToo in the film industry
The #MeToo movement exploded in India last year when film and media personalities were called out for harassment by numerous women. These included BJP's M.J. Akbar, who had to resign as Union Minister of State for External Affairs, following allegations of misbehaviour by more than 10 women while he was editor at The Asian Age. He subsequently filed a defamation suit against one of them, Priya Ramani, who has been summoned to court in Delhi on 25 February.
In Bollywood, actors Alok Nath and Nana Patekar have also been called out for unsuitable sexual behaviour. Writer-producer Vinta Nanda accused Nath of rape in an incident that she alleged took place 19 years ago.
Sen, the daughter of superstar Suchitra Sen, emphasised that she had not faced any kind of sexual harassment since she'd been given everything on a "silver platter". She said she had never had to feel unsafe, unlike less-privileged girls.
---
Also read: From RBI & CBI to #MeToo & Rafale, here are the top 10 newsmakers of 2018
---
Check out My543, our comprehensive report card of all Lok Sabha MPs.