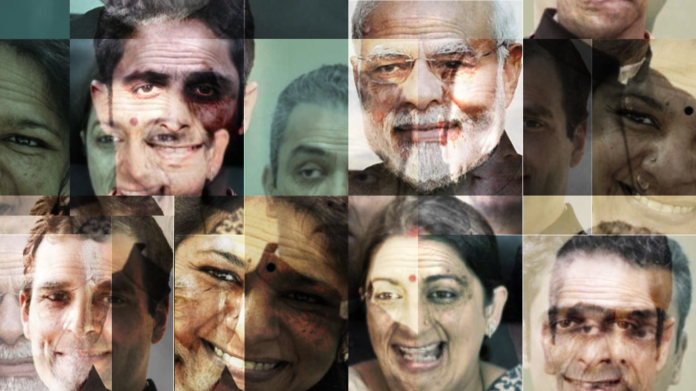 Text Size:
We run 10 of India's top politicians through face-ageing technology to see if they can survive politics.
New Delhi: What can politics do to you in the long run? For your careers, it means more skin in the game, better chances at becoming a chief minister or prime minister, more controversies to weather, and more elections to win. For your face, the stress can mean a lot of wrinkles, puffier cheeks, and more grey hair. Or, in the case of Narendra Modi, you could look the same, if face ageing-tech is anything to go by.
We wanted to see what the big faces of Indian politics would look like in the coming years, especially given that many young(er) politicians are taking centrestage now. After all, voters need to know whether their netas can keep up with their hectic lifestyles, don't they?
The 10 politicians selected hold a mix of great influence and potential for a flourishing career in politics, and cover three decades in age. The youngest on the list is Sachin Pilot at 41 and oldest is Prime Minister Modi at 68.
ThePrint used two different face-ageing apps — FaceApp and Oldify — for a more accurate estimate of what a neta's face could look like in the future.
FaceApp offers a more realistic transformation of the face through a photo collage of the person through three different ages.
Oldify, on the other hand, is more dramatic and entertaining with exaggerated wrinkles and liver spots.
So what will our politicians look like in the future?
Rahul Gandhi, 48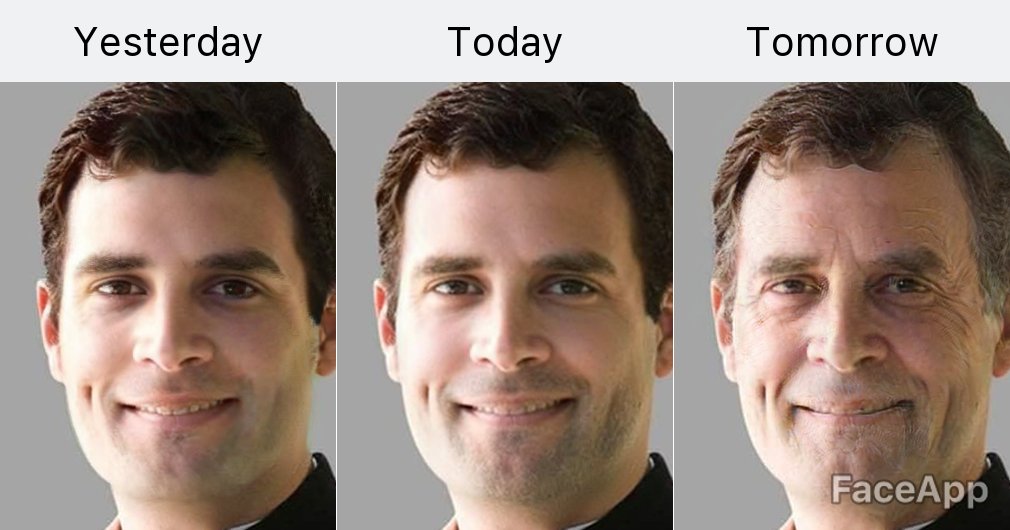 Congress president and MP Rahul Gandhi was for the longest time the fresh face of Indian politics. But his boyish looks aren't immune to the ageing technology on FaceApp.
Sachin Pilot, 41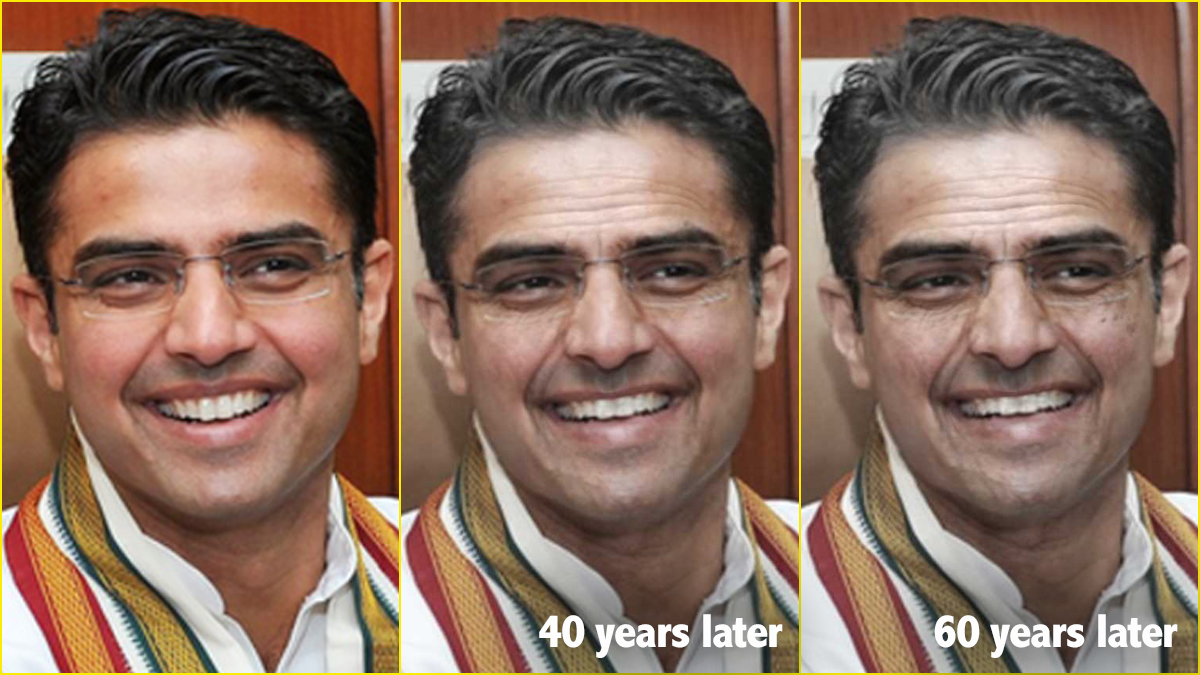 Sachin Pilot is Rajasthan's new deputy chief minister and a two-time Parliamentarian. On the Oldify app, Pilot is given some wrinkles and liver spots to look the age.
Kalikesh Narayan Singh Deo, 44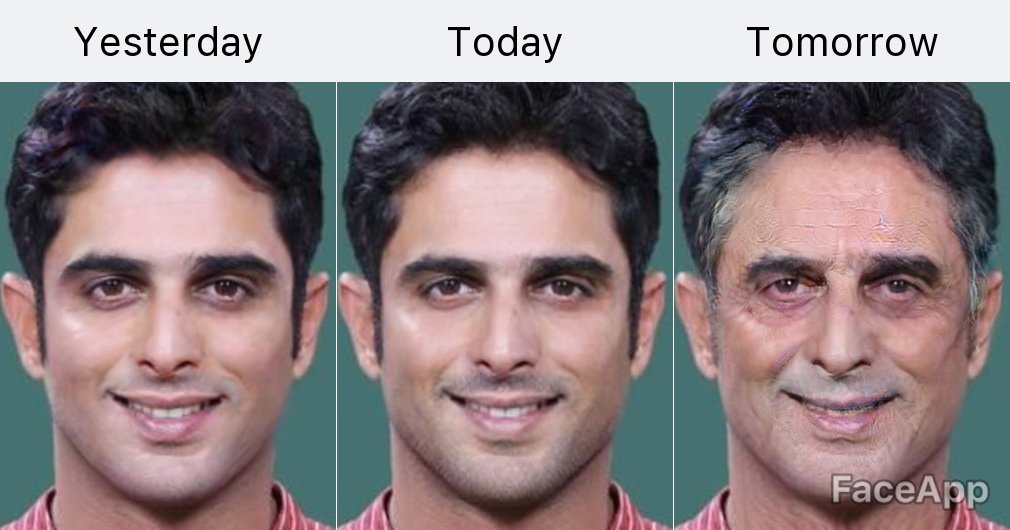 The politician from Odisha, Deo is one of the Biju Janata Dal's youngest leaders. The FaceApp algorithm old version of himself still manages to carry off his sharp looks.
Jyotiraditya Madhavrao Scindia, 48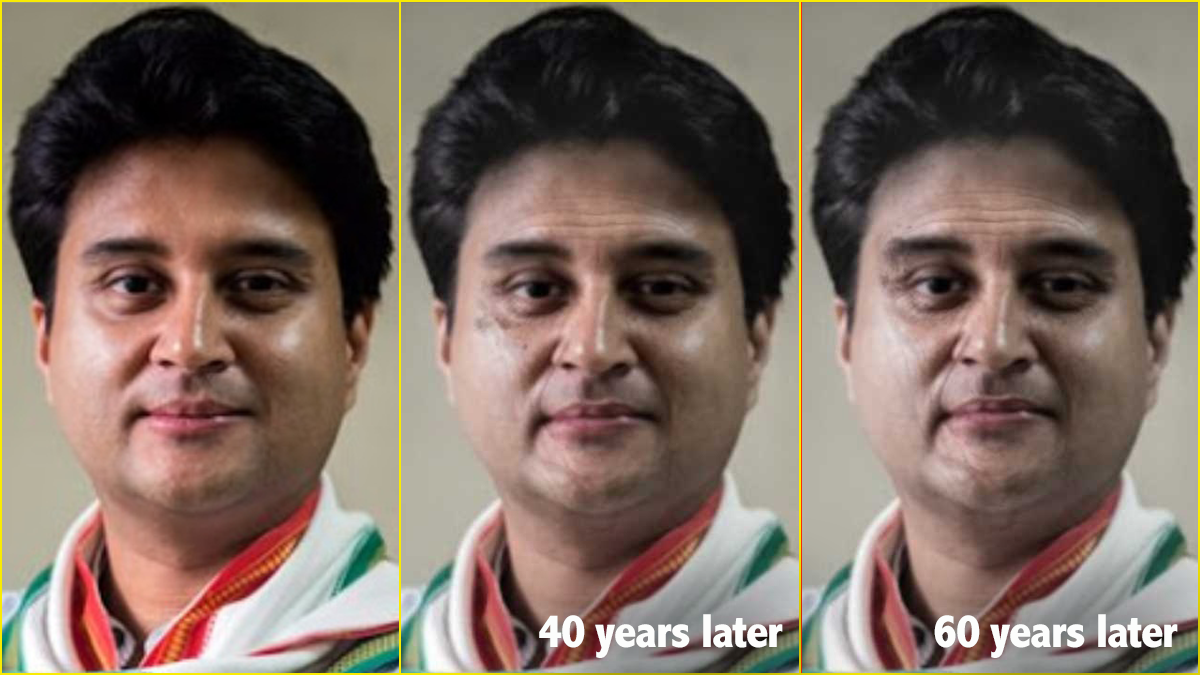 Scindia is the only one who seems to get better with age in both apps. Pictured here is the Oldify versions of him.
Milind Murli Deora, 42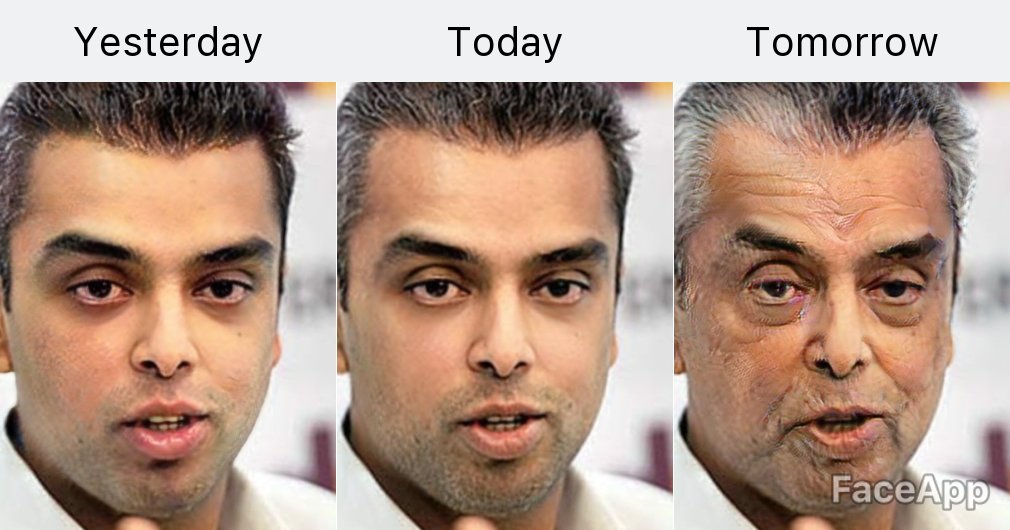 A Congress leader and once among the youngest MPs, Milind Murli Deora is given a fairly realistic future look in FaceApp.
M.K. Kanimozhi, 50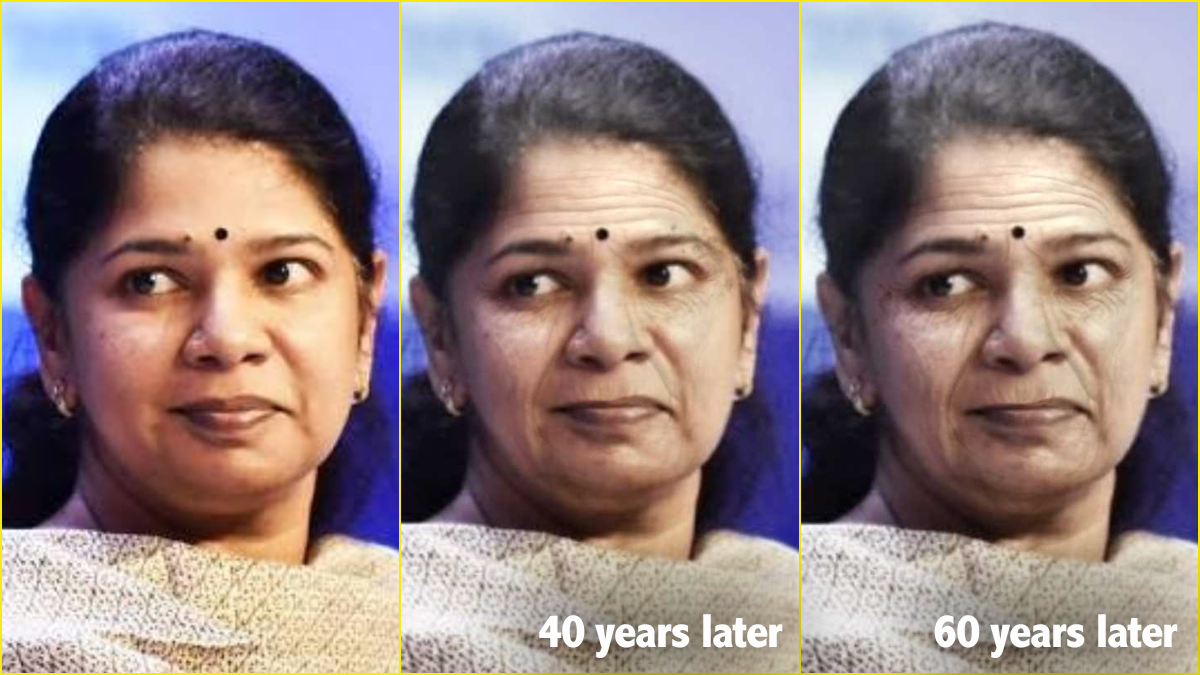 Kanimozhi is a member of the Dravida Munnetra Kazhagam and an MP. Oldify app gives her two future looks.
Baijayant 'Jay' Panda, 54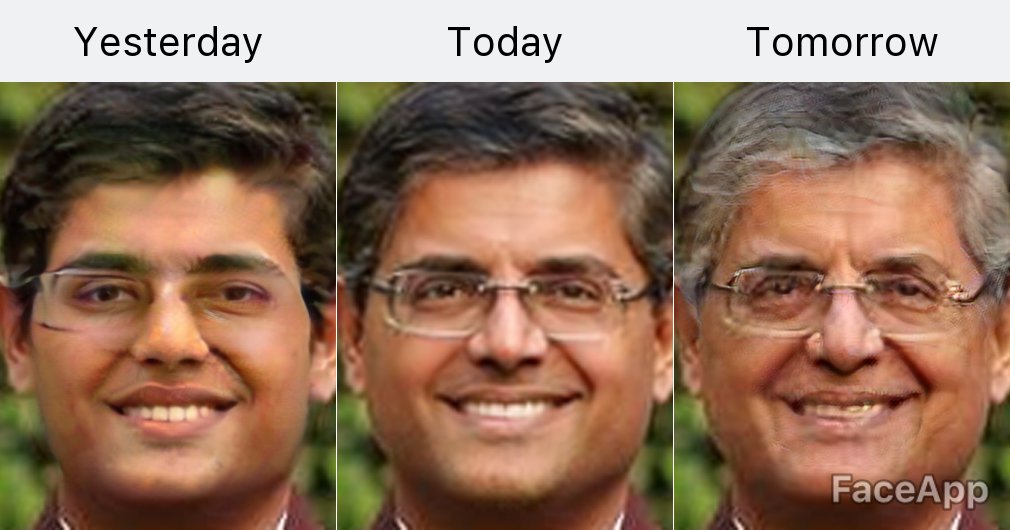 Jay Panda, who made news for piloting his helicopter over a protected lake, recently resigned from the Biju Janata Dal. Is it us, or does a younger Panda look a little like Sachin Pilot?
Smriti Irani, 42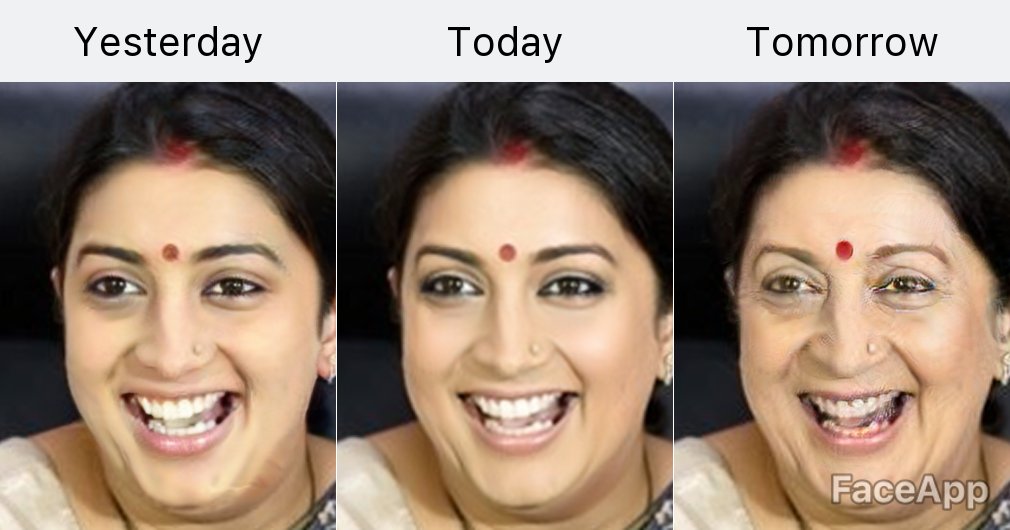 Once India's favourite TV soap 'bahu', and currently the Union Textiles Minister, Smriti Irani is a face that one remembers.
Supriya Sule, 49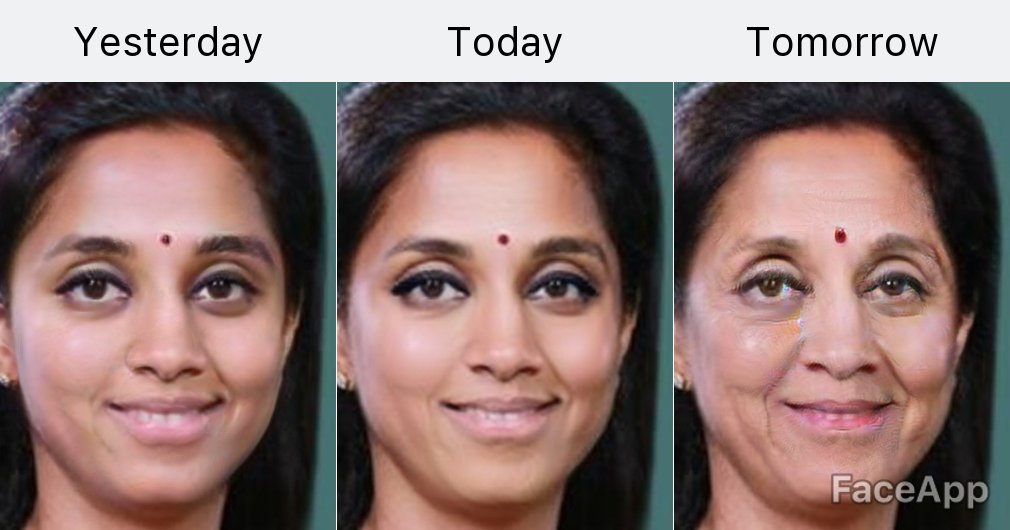 MP and Congress party member Supriya Sule seems to age well.
Narendra Modi, 68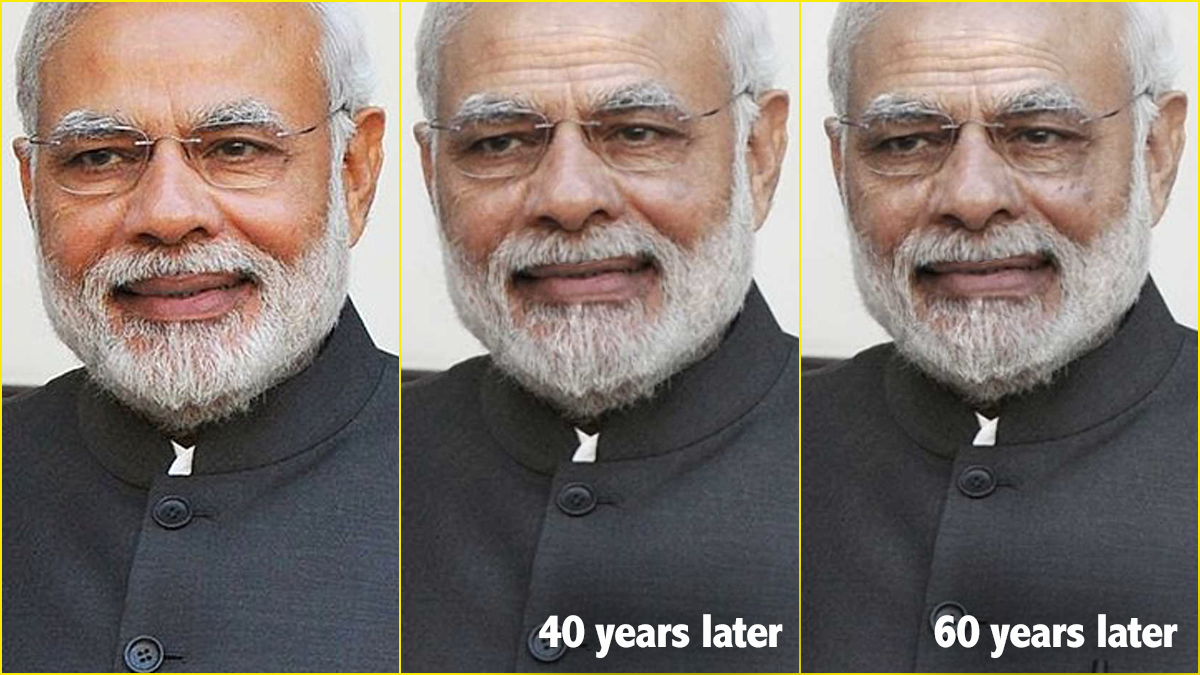 While a younger Modi doesn't come out too well in FaceApp, he seems to barely age a day in the app's 'tomorrow' version of him. In the Oldify app (pictured here), Modi appears to stand the test of time pretty well.
Read Global Pulse for a sampler of the big international stories, and why they matter.