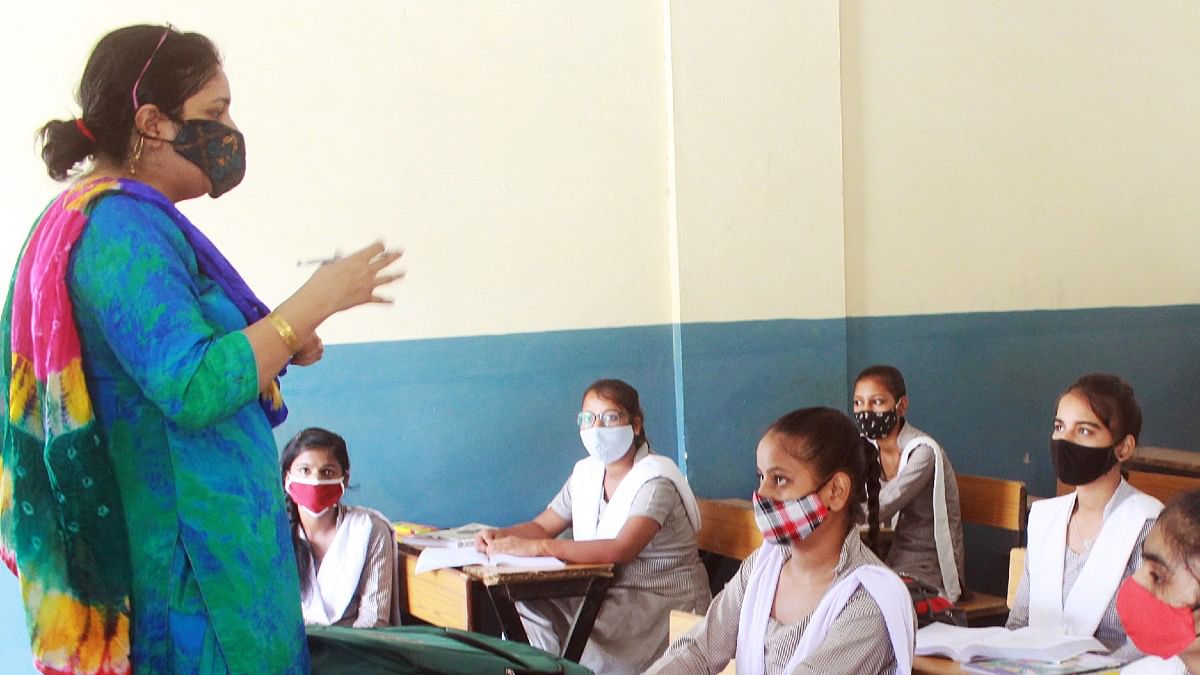 New Delhi: An analysis of the Budget tabled in Parliament Wednesday shows that allocation for school education has gone up 8 per cent — a substantial increase that educationists hope will go towards reversing the learning loss caused by the pandemic. 
Allocation to the education ministry's school education department has gone up to Rs 68,805 crore for FY24 from Rs 63,449.37 crore in FY23. Of this, the most substantial increase has been in funds to states and teacher training programmes.
The budget for Strengthening Teaching-Learning and Results for States (STARS) — a Ministry of Education programme for training teachers — has gone up 45 per cent to Rs 800 crore in 2023-24 from Rs 550 crore in the current fiscal. What's more significant, however, is that this is a 155 per cent increase from the Rs 313 crore that the programme received in 2021-22 — the year of the pandemic. 
The other head that saw a substantial increase is grants-in-aid to state governments and Union territories. The Budget 2023 allocated Rs 45,234 crore to states under the head, up from last year's Rs 37,929.5 crore — a 19 per cent increase. It's also a significant 33 per cent increase from 2021-22 when the states received grant of Rs 33,916 crore.
Grant to UTs has also gone up to Rs 2,011 crore — an 8 per cent rise from last budget's Rs 1,853.5 crore and a whopping 67 per cent increase from two years ago (2021-22). 
States use grants allocated to them for various purposes, including for infrastructure and improvement in the quality of education. 
The Budget came a month after education non-profit Pratham released its findings about the serious learning loss caused by closure of schools during the pandemic. Pratham's Annual Survey of Education Report (ASER) stated that basic reading levels of children had dropped to pre-2012 levels because of the pandemic. 
Rukmini Banerjee, chief executive officer of Pratham, said: "The increase in budget allocation should ideally be used to address the learning loss incurred during Covid. States use their budget in various ways and I hope the increased one is used in focusing on improving the quality of education and using interventional methods."
---
Also Read: Why Indian parents are shifting kids to govt schools, but spending more on private tutors
---
'Positive step'
The Budget also promises to set up a national digital library at panchayat and ward levels. 
"A National Digital Library for children and adolescents will be set up for facilitating the availability of quality books across geographies, languages, genres and levels, and device agnostic accessibility," Union Minister of Finance Nirmala Sitharaman said in her Budget speech Wednesday.
"States will be encouraged to set up physical libraries for them at panchayat and ward levels and provide infrastructure for accessing the National Digital Library resources," she added.
She further said that to build a culture of reading and make up for pandemic-time learning loss, the National Book Trust, Children's Book Trust, and other sources will be encouraged to provide and replenish non-curricular titles in regional languages and English to these physical libraries.
Pratham's Rukmini Banerjee believes that such physical libraries will go a long way in addressing the learning loss. 
Educationists also see increased allocation for teaching training programmes as a positive step. "The increase in teachers' training programme is definitely going to help because states on their own do not have money to train teachers, so this will go a long way in helping address the learning loss," Manisha Priyam, a professor at the Delhi-based National Institute of Educational Planning and Administration (NIEPA), told ThePrint.
She further said that the increased grant-in-aid for states will only help if it's used for improving the quality of education.  
R.C.M. Reddy, the managing director and chief executive of online learning platform Schoolnet India & Learnet Skills, said it was "reassuring" to see that teachers' training has been given prominence in the Budget. 
"We look forward to witnessing its effective implementation in the year. This will help improve the quality of teaching and lead to better opportunities for students," he told ThePrint. 
(Edited by Uttara Ramaswamy)
---
Also read: Focus groups, recovery courses, surveys — how states aim to fix Covid learning loss of kids
---