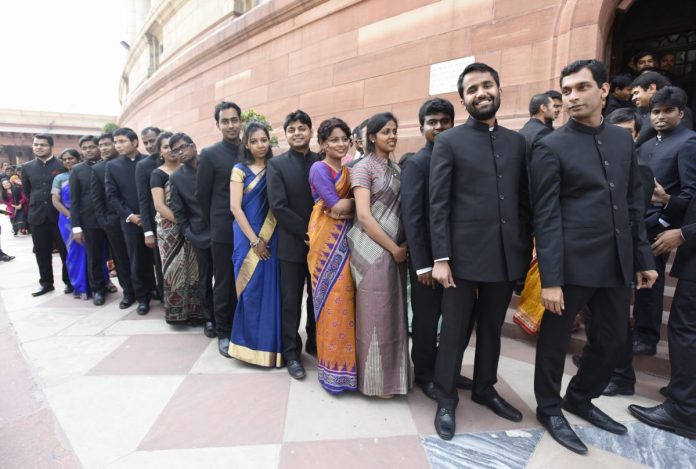 Text Size:
A selection of the best news reports, analysis and opinions published by ThePrint this week
This is why UPSC has invited fresh applications for lateral entry into IAS
The candidates who applied for the Narendra Modi government's lateral entry scheme for IAS and other civil services will have to send in fresh applications because the original advertisement was reportedly poorly drafted and understated the eligibility criteria, reports Sanya Dhingra.
Big Fat Indian Weddings like Ambanis' don't waste money. They create jobs
No less than a festival in terms of scale, the Ambani marriage, hot on the heels of the Deepveer and Nickyanka nuptial galas, has put the big fat Indian wedding back in the domain of scrutiny and debate, write Nandita Singh and Mahua Venkatesh.
Elevating Yogi Adityanath is becoming PM Modi's biggest blunder now, not demonetisation
Yogi Adityanath is Modi-Shah's Frankenstein's monster who can divide but not deliver. He may also wreck Modi's immediate political future, writes Shekhar Gupta.
Indian Army ex-chief wasn't surprised when Dassault junked HAL as Rafale partner
At Military Literature Festival, former Indian Army chief General Ved Prakash Malik (Retd) discussed factors he thought were holding Make in India back, reports Amrita Nayak Dutta.
Modi govt wants all engineering, MBA students to talk & dress well like IIT, IIM peers
In first-ever policy meant to boost job prospect, the government also wants campus placements to be mandatory for all technical institutes, reports Kritika Sharma.
No IITs, JNU in Institute of Eminence 2nd list, Raghuram Rajan-backed university makes cut
Nineteen educational institutions, including one backed by former RBI governor Raghuram Rajan, are in the running for the Institute of Eminence (IoE) tag, reports Kritika Sharma.
Cow is all that Brand Modi seems to be offering to India's youth
In 2014, Narendra Modi sold young Indians hope. Four years later, the youth is as angry and confused as the Modi government, writes Shekhar Gupta.
Check out My543, our comprehensive report card of all Lok Sabha MPs.