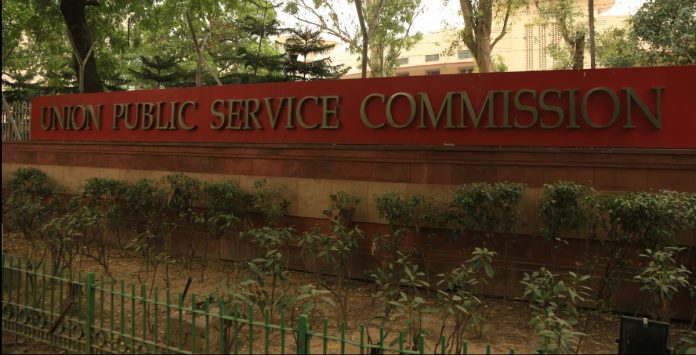 Text Size:
How UPSC proposal to induct IAS candidates for other central jobs could benefit thousands
The UPSC has recommended to the Centre that candidates who do not qualify beyond the interview stage of the exercise should be recruited into the government in other posts, reports Sanya Dhingra.
Meet the new Bihar DGP who quit IPS in 2009 to join BJP
The newly-appointed Bihar DGP, Gupteshwar Pandey, was examined by the CBI in 2014 in a high-profile abduction case that remains unsolved, reports Sanya Dhingra.
Why Indian Army's new sniper rifle will turn tables at LoC
The purchase of new sniper rifles was much-needed, but their arrival doesn't guarantee overnight success. Some degree of improvisation and innovation will again be the key to ensuring optimum utilisation, writes Lt Gen. Syed Ata Hasnain (Retd).
Ahead of board exams, students ask CBSE of ways to deal with panicky parents
For different reasons, both parents and students seem to be equally on edge with the annual Class X and Class XII CBSE exams less than a month away, reports Kritika Sharma.
We'll make 12 people ministers, give Rs 10 crore each — full transcript of B.S. Yeddyurappa clips
Karnataka Chief Minister H.D. Kumaraswamy has announced that the government will constitute an SIT to probe the audio tapes in which BJP leader B.S. Yeddyurappa is allegedly professing to topple the Congress-JD(S) government, reports Rohini Swamy.
Pollsters will be wrong about BJP in 2019
Election forecast for 2019 will be a replica of the 2004 mistake of pollsters when Atal Bihari Vajpayee lost despite his popularity ratings being way above everybody else, writes Yogendra Yadav.
Suicidal Pakistan should know Modi may not be scared of its nuclear button
Pakistan has taken too much of a chance with Pulwama — with the wrong government in India, and at the wrong time, writes Shekhar Gupta.
Get the PrintEssential to make sense of the day's key developments