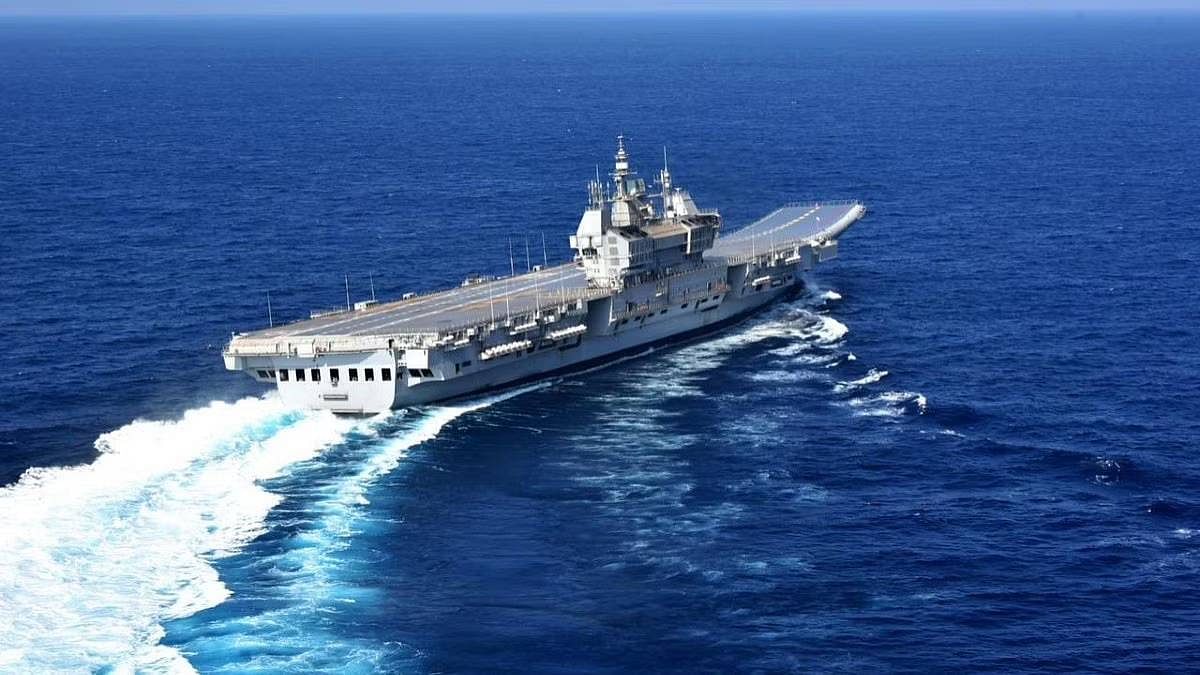 Why Indian Navy pilots haven't landed on an aircraft carrier in 2 yrs & won't anytime soon
While INS Vikramaditya's repair and refit process is delayed, landing on aircraft carrier INS Vikrant will likely take place early 2023. Meanwhile, naval pilots train on a shore-based test facility in Goa, reports Snehesh Alex Philip.
'Extraordinary battle' — How Col. Leena Gurav took on the Army 12 times in court, and won
The Supreme Court is currently hearing Gurav's thirteenth case. If she wins, she could be promoted to the rank of brigadier and be in the reckoning to head the Army's JAG wing, reports Bhadra Sinha.
Meet the 3 young Indians whose probing landed Google with a Rs 1,338 cr anti-trust fine
Probe against Google began in 2019, based on information submitted to Competition Commission of India by then research associates Umar Javeed & Sukarma Thapar & law student Aaqib Javeed, reports Regina Minhindulukasuriya.
In Pakistan, Rishi Sunak's origin is another unfinished agenda of Partition
In city of wrestlers Gujranwala, a bunch of residents—including some pehlwans—came out to congratulate the British PM, writes Naila Inayat.
Srimad Muhammad Ghori: orthodox maniac in West Asia, promoter of Sanskrit, Lakshmi coins in east
Govindaraja, son of Muhammad Ghori's rival Prithviraj Chauhan, was appointed as the ruler of Ajmer. He accepted robes of honour from Ghori and sent him golden statues as tribute, writes Anirudh Kanisetti.
NCR has a graveyard of ghost malls—eerie storefronts, broken mannequins, mammoth losses
When a mall dies, proprietors and owners brace themselves for losses that can run into crores, while employees wake up every day with dread, report Dishha Bagchi and Gaurvi Narang.
Im, not so dim: Why it had to be a reckless Imran Khan to threaten Pakistan's Establishment
Most of us saw Imran Khan as a unique character, most unlike the usual subcontinent cricket star. There has always been a risk-taking edge to him bordering on the reckless, writes Shekhar Gupta in this week's 'National Interest'.