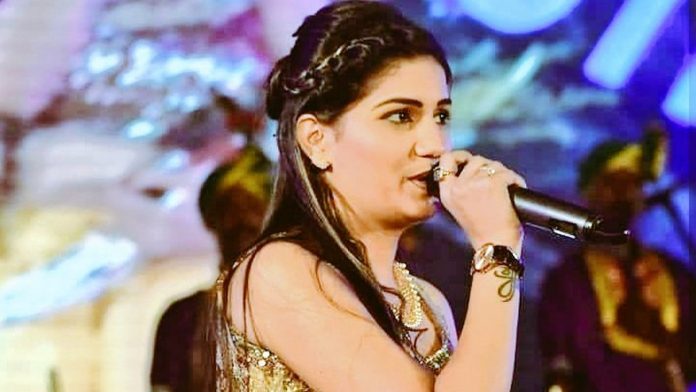 Text Size:
A selection of the best news reports, analysis and opinions published by ThePrint this week.
Fame, fortune & attempted suicide — the story of Haryana pop queen Sapna Chaudhary
In just 4 years, Sapna Chaudhary's dancing style and on-stage persona have made her a sex symbol as well as a cultural icon, within her state and outside. Jyoti Yadav speaks to Chaudhary about her journey.
Pakistan's entire navy has been out at sea after India bombed Balakot
Satellite imagery shows all Pakistani navy ships & submarines stationed at Karachi and two other ports have been deployed following tensions with India, writes Col. Vinayak Bhat (Retd).
China humiliated India because of these 5 fatal follies of Modi Doctrine
Narendra Modi's India of March 2019, weeks before elections, treats a hostile China with nervous deference, but launches an all-out Swadeshi trade war on Donald Trump's friendly America, writes Shekhar Gupta.
Opposition is facing an existential crisis, but that doesn't mean it won't self-destruct
All the so-called opposition parties have often followed "anti-Congressism" as if it is an independent ideology, writes Kumar Ketkar.
Narendra Modi has called Pakistan's nuclear bluff
After Pulwama, India achieved complete strategic superiority over Pakistan by putting economic and diplomatic pressure on it, writes Sanjay Dixit.
Kendriya Vidyalaya is losing popularity among central govt staff, suggests new data
The proportion of Kendriya Vidyalaya students who are children of central government employees has dropped to 47 per cent in 2017-18 from 60 per cent in 2011-12, reports Kritika Sharma.
Bears having sex with women: Folklore or fact, it catches the fancy of rural India's imagination
In her book Animal Intimacies, anthropologist Radhika Govindrajan explores why tales of bears having sex with women tell us more than just about feminine expressions of desire.
Check out My543, our comprehensive report card of all Lok Sabha MPs.