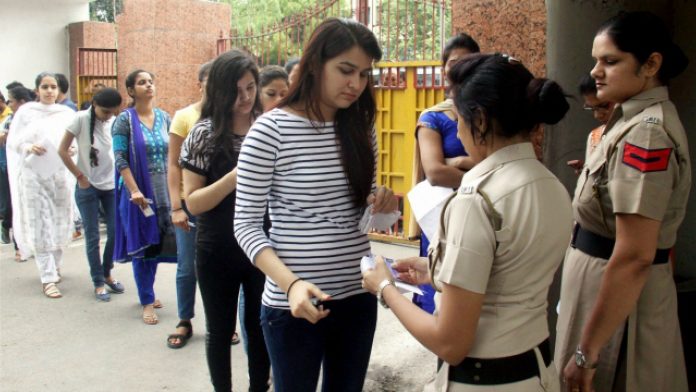 Text Size:
UPSC looks to fill 896 vacancies, incorporates EWS quota
The UPSC has announced that it's looking to fill 896 civil service vacancies, the first time since 2014 that the number has gone up, reports Amrita Nayak Dutta.
The IITs have a long history of systematically othering Dalit students
The toxic belief that 'quota students' are innately less able than 'mainstream students' is at the heart of this caste-based exclusion, writes Yashica Dutt in an excerpt from her book Coming Out as Dalit: A Memoir.
Revenge is for morons. Can Modi switch to deterrence?
India's deterrence against Pakistan can't be nuclear but a massive scaling up of conventional military power. Challenge Pakistan to match up and pauperise itself, writes Shekhar Gupta in his weekly column 'National Interest'.
China's culpability in Pulwama massacre is unmistakable
As Indian national elections approach, China has stepped up its influence operations in India, writes Brahma Chellaney.
Delhi gets lost in Arvind Kejriwal's battle with Modi government
The 2019 Supreme Court verdict in the Centre vs AAP battle over certain 'services' in Delhi seems to have tangled up the issue even more, writes Madhav Khosla.
Why Kangana Ranaut cancelled her Manikarnika success party
In these troubled times, nationalists ask not what they can do for their country, but what liberals can do, writes Sandip Roy.
Top BJP leaders forget love jihad, line up to bless Hindu-Muslim couple
The Lucknow wedding of BJP national general secretary Ram Lal's niece and the son of Uttar Pradesh Congress leader Surheeta Kareem was attended by a Union minister and other BJP ministers in Uttar Pradesh, report Aditi Vatsa and Pragya Kaushika.
Check out My543, our comprehensive report card of all Lok Sabha MPs.