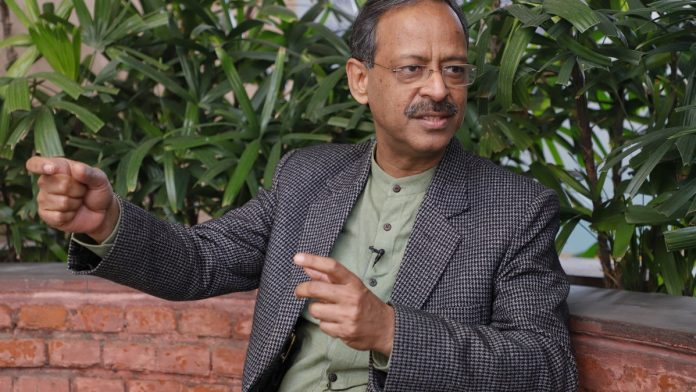 Text Size:
A selection of the best news reports, analysis and opinions published by ThePrint this week.
Why former IAS officer Anil Swarup won't seek a post-retirement govt job
Former Indian Administrative Service (IAS) officer Anil Swarup, who retired last year, believes it's below the dignity of a civil servant to seek a post-retirement job in the government. Talking to Sanya Dhingra ahead of the release of his book, Not Just A Civil Servant, the former Human Resource Development and Coal Secretary said, "It [applying for a job] sends the message that you are willing to submit, and as a civil servant, the message you send is very important."
Not enough SCs & STs take up MBBS & dental studies, but exceed their quotas in nursing
Students from the Scheduled Castes and Scheduled Tribes are not filling up the entire quota of seats reserved for them in MBBS and dental courses across India, but the situation is entirely different in nursing and midwifery studies. Nikhil Rampal reports.
Income Tax department reverses order that would've cleared Gandhis in National Herald case
The Income Tax department is struggling to dissociate itself from a circular that allegedly strengthens the stand of Congress president Rahul Gandhi and his mother, Sonia Gandhi, in the National Herald case and has now taken a complete U-turn from its earlier stance on the matter. Remya Nair reports.
What BJP MPs are talking in private about Narendra Modi and 2019
The opposition rally organised by West Bengal Chief Minister Mamata Banerjee, which was attended by leaders of more than 20 national and regional parties, has set off jitters in the Bharatiya Janata Party camp ahead of the Lok Sabha elections, Congress MP Kumar Ketkar writes.
Coming soon to your TV screens, Barkha Dutt & Karan Thapar via Kapil Sibal channel
Media and politics are set to become an even headier cocktail as several news ventures — many of them promoted by politicians — are in the process of being launched. These ventures involve some of the who's who of Indian journalism, including Barkha Dutt, Karan Thapar and Punya Prasun Bajpai, and the language sector won't be left untouched. Amrita Nayak Dutta reports.
As Indians watch Uri, time for Army to talk about other daring and unsung operations
The recent Bollywood movie Uri was the latest celebration of India's daring 2016 surgical strikes, which saw Indian soldiers cross the Line of Control to demolish terrorist hideouts in Pakistan-occupied Kashmir. But the Army has pulled off scores of similarly brave operations that remain unsung. Lt Gen H.S. Panag (Retd) says it's time these operations are acknowledged by the Indian Army and the participating soldiers recognised for their valour.
6 factors that will determine who will be India's next PM & who won't
The opinion polls have spoken. If elections are held today, India looks set for another round of coalition governance. But the Lok Sabha elections are still three months away and much could change in the interim. In this week's National Interest, Shekhar Gupta lists the factors that will determine who will be India's next PM and who won't.
Check out My543, our comprehensive report card of all Lok Sabha MPs.