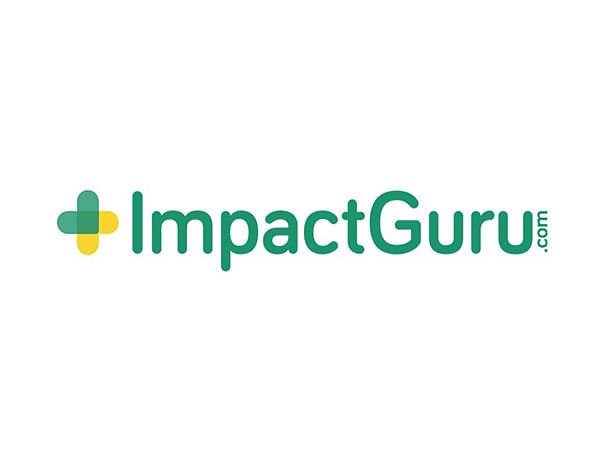 Mumbai (Maharashtra) [India], February 2 (ANI/NewsVoir): Delhi-based Jangra family is raising funds through India's leading crowdfunding platform ImpactGuru.com for their 11-month-old son Kanav Jangra who is suffering from SMA (Spinal Muscular Atrophy) Type 2. 15,000+ generous donors across India have come forward and contributed a record-breaking Rs 80 lakhs in 80 minutes i.e. Rs 1 lakh raised every minute.
Kanav's disease is restricting his ability to perform basic tasks like moving, eating, breathing, and swallowing. His nerve cells are slowly dying, and he may lose his complete muscle control if left untreated. Kanav was diagnosed with SMA at a very early age of 7 months and has been undergoing several treatments since then. Kanav's father, Amit is a private sector employee while his mother is a homemaker.
Being the only earning member in the family, Amit cannot afford his son's treatment, approximately Rs 17.5 crores or USD 2.1 million. They are seeking support from generous donors via the route of medical crowdfunding. The family till date has crowdfunded Rs 3.90+ crores with the generous support of 50,000+ donors across India.
Spinal Muscular Atrophy – Type 2 or SMA-2 is a genetic neuromuscular disorder that affects the nerve cells that control voluntary muscles (motor neurons). Without treatment, the progressive muscles develop weakness and eventually restrict any muscular movement including digestion, the beating of the heart muscle and lungs, and even the movement of the limb.
"Firstly, we are thankful to all the donors who have supported us till now. We were delighted the day Kanav was born and was handed in my arms by the doctors. We have always wished him to lead a normal and healthy life like other children, but fate had different plans for Kanav. Indeed, his life is not as easy as others, we will not lose hope. My baby does not deserve this pain and with your support, we can give him a second lease of life. He desperately needs the life modifying drug Zolgensma, a gene therapy for his SMA treatment. Your every tiny bit of donation will help my son take a positive step towards his treatment and hope for a better future," appeals Kanav's father, Amit.
The family has hosted the fundraiser on this link: www.impactguru.com/fundraiser/help-kanav-jangra.
The treatment amount of Rs 17.5 Cr. may vary as per the exchange rate of USD.
This story has been provided by NewsVoir. ANI will not be responsible in any way for the content of this article. (ANI/NewsVoir)