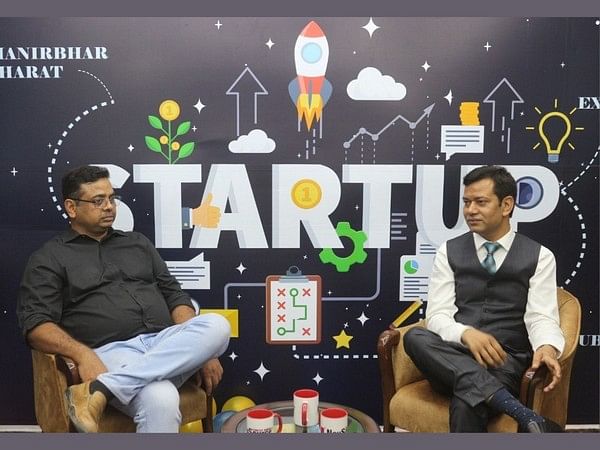 New Delhi [India], February 7 (ANI/PNN): Neusource Startup Minds India Limited provides a platform for young startups to help them turn their ideas into reality. It provides comprehensive assistance to ensure that their businesses are legally compliant and registered. Neusource Startup Minds India Limited's founder Hemant Gupta, a renowned Chartered Accountant, firmly believes in the power of young entrepreneurs and their potential for bringing about positive change in the world. Hemant Gupta understands the hardships that young startups face when it comes to registering their business and dealing with legal complexities. His company Neusource Startup Minds India Limited makes sure to provide the necessary assistance to startups so that they are able to get their business off the ground and be successful.
Neusource Startup Minds India Limited is a leading startup consulting and digital marketing firm based in India. With 13+ years of experience in the industry, they have worked with over 10,000+ startups across the country. Their team of professionals are dedicated to helping our clients realize their dreams of starting up their own businesses, and are passionate about bringing their ideas to life through digitalization. The company strives to provide its clients with the best advice, solutions, and support so that they can reach their goals and make their startup dreams come true.
Neusource Startup Minds India Limited is providing a wide range of tutorials to help young entrepreneurs start and run their businesses. Its tutorials cover topics such as startup basics, legal and compliance requirements, business registration and digital marketing. With its tutorials, it aims to provide the necessary information and support to help aspiring entrepreneurs realize their dreams.
Neusource Startup Minds India Limited touched the horizon in just a few years with its 5 branches across India. And it has been the intention of its founder from the very beginning that those who enter the market with the desire to fulfill their dreams and ideas, they have to suffer a lot due to one or the other kind of flaw, due to which they fail to fulfill their dreams. Startups are not successful. You have borrowed money from someone or taken a loan from a bank for your startup and now you are unable to bear their pressure. To avoid such problems, Hemant Gupta's company supports you by becoming your partner, that too at a very low cost.
Website = https://www.neusourcestartup.com/
Youtube = https://www.youtube.com/c/NeuSourceStartupMindsIndiaLimited?sub_confirmation=1
This story is provided by PNN. ANI will not be responsible in any way for the content of this article. (ANI/PNN)